Sign up below to get
the FREE Entertain Your Brain
Weekly Newsletter today!
"10-8" Review
By Shawn McKenzie 11/06/2003
I can't remember the last time there was a cop show that concentrated on uniformed cops. Okay, there is NBC's "3rd Watch," but that show never really grabbed me. I liked NBC's "CHiPs" when I was a kid, and ABC's "10-8" kind of reminds me of it.
Rico Amonte (Danny Nucci) is a 28-year-old graduate of the Los Angeles Sheriff's department and is now a deputy trainee. He used to be a tough street kid in New York, but his older brother Angelo (Michael Rispoli), an LAPD detective in the Robbery/Homicide division, brought out Amonte to Los Angeles to straighten him up. Rico thinks his tough background makes him a better cop, but his training officer, Senior Deputy John Henry Barnes (Ernie Hudson), doesn't. Barnes is a 23-year veteran who clashes with Rico constantly while trying to train him. Their jurisdiction stretches from the Pacific Ocean to the San Bernardino Mountains, from suburban valleys to urban streets, and from Bel Air to South Central. Rico isn't the only new trainee getting flak from his or her T.O. Gabriela Lopez (Christina Vidal), another trainee from the streets, is paired with Deputy Sheriff Matt Jablonski (Scott William Winters), who doesn't believe the newbies will last. Chase Williams (Travis Schuldt), a geeky-looking law graduate who decided to become a cop instead of a lawyer, is paired with Deputy Sheriff Anna Valero (Alex Meneses), a woman who tries to prove that she can be tougher than the boys. Their boss is Captain Otis Briggs (Miguel Sandoval), a man who sympathizes with the trainees, but doesn't interfere with the process of training. Senior Deputy Ryan Layne (Jamie Luner) is a cop who will join later and be a love interest for Rico. "10-8" is the code they call into dispatch announcing that they and their squad cars are in-service and ready to respond to all calls.
In the first episode, Rico begins his first week of training. With Barnes, Rico deals with everyone from a troubled stripper named Astrid Fonseca (Sarah Joy Brown) to a stupid gunman (Tayler Sheridan.) At one point, he messes up, and is put on desk duty, but Barnes later relents. The episode ends with Rico calling Astrid to ask her out.
In the second episode, Rico was supposed to have two days off, but after a black cat crosses his path, he thinks he's jinxed. He punches a guy, and almost loses his days off. Lopez his sexually frustrated, but has no time off or boyfriend to handle the problem. She ends up getting the number of another cop and might hook up with him when she gets the time off.
In the third episode, Rico's dad Vincent (Beau Starr) comes to town to give Rico some news he might not like. After spending the episode fighting with him, Vincent finally tells him that he is marrying the woman that he had cheated on his late wife (Rico's mom) with before she died. Also, Rico tracks down an assault suspect (Silas Burke) at a transgender bar after the victim (Sandra Purporo) kisses Rico and reveals her not quite so womanly feature.
In the fourth episode, Rico searches for the real father of an abused boy named Bobby (Logan Lerman.) They think his stepfather (Jack Kerrigan) abused him, but it was really his mom (Savannah Haske.) She is arrested, and the real father turns him down. Rico finds out that Astrid is married and pregnant with her husband's kid, and she needs Rico's help to get him bail. Valero and Williams see a white woman named Carrie Chandler (Hillary Tuck) get into an SUV with four gang members. She turns out to be the suspect in several carjackings, and she was going to do the same to these gang members. Rico and Barnes bust an amped up biker named Bunny (Troy Brenna) hauling around his dead friend's corpse in the back of his truck. The episode ends with Rico starting a relationship with Bobby's child services officer, Claire Tarisi (Kris Murphy.)
In the fifth episode, Rico and Barnes search for a white supremacist named Ken Meade (Jeff Kover) who has just been released from jail and is now on a killing spree. One of the people on his list is Ron Devine (Steven Flynn), an ex-con now in the business of gang intervention. During a confrontation with Meade, Meade kills Ron's wife Mandy, and the cops capture him later. Claire breaks up with Rico because she didn't want a serious relationship. The episode ends with Barnes taking Rico home to have dinner with him and his wife, Gina (Vanessa Bell Calloway.)
In the sixth episode, Rico is investigated for excessive force. While helping a kid named Denny Chestnut (David Zepeda), his brother, high on PCP, attacks him out of nowhere. He fights back, but all of the witnesses claim Rico did the attacking. Det. David Wilgis (Cliff DeYoung) of internal affairs investigates him, and Rico is cleared when Denny regains consciousness and confirms Rico's story. Barnes lets his emotions for a man from his old neighborhood cloud his judgment. A gang member named Xavier (James Black) bullies an old neighbor of Barnes named Earl Edmonds (Bill Cobbs) because Earl had called the cops on him during a party that was too loud. Earl, thinking he was Xavier, accidentally shoots Barnes at one point. In the end though, Xavier is arrested.
Nucci is an appealing lead, and Hudson is the perfect choice to play Barnes. I find it odd that both Hudson and Winters are veterans of HBO's much missed "Oz." It's odd in the fact that it comes so close after that prison drama's demise. Did it end for this show? I doubt it. Winters looks and acts nothing like Cyril O'Reily, which impresses me, though Cyril was a more interesting character than Jablonski.
"10-8" is an okay show, but not that exciting. I like the occasional humor, just as "CHiPs" had originally, so I will probably keep watching it, especially since "Alias" follows it. I hope Layne is a lasting relationship for Rico, because it seems sad that he has already gone through two girlfriends in six episodes. I also hope they give the other two teams besides Rico and Barnes more to do besides one goofy scene per week. It's just refreshing to see a cop show that doesn't involve plainclothes detectives or forensic scientists.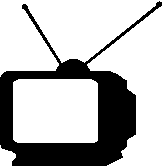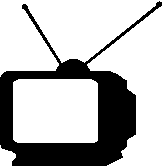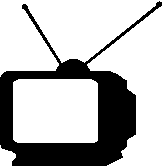 1/2
Ratings System: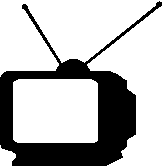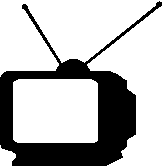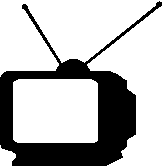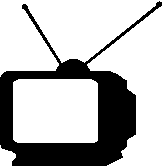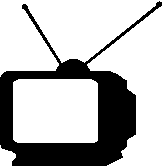 DO NOT MISS THIS SHOW!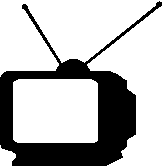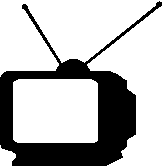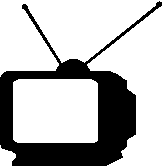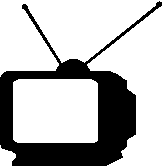 Try to catch this show every week...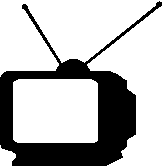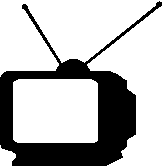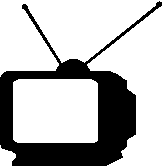 If a better show is on, tape this one...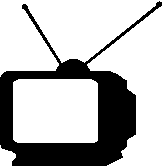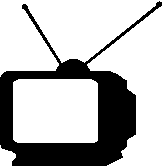 If nothing else is on, maybe this will be good...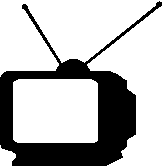 If this show is on, change the channel immediately!