Sign up below to get
the FREE Entertain Your Brain
Weekly Newsletter today!

"30 Days" Review
By Shawn McKenzie 06/30/2005
Back when I used to give a crap about Michael Moore, he made two of the most interesting reality shows on TV: NBC's "TV Nation" (which moved to FOX in its second season) and Bravo's "The Awful Truth." They were informative, funny, and balanced (well…maybe they skewed occasionally to his viewpoint, but they attempted to be fair.) They were essentially the TV version of his movies, 1989's Roger & Me and 1997's The Big One. Then he did 2002's Bowling for Columbine and 2004's Fahrenheit 9/11, and he decided to fudge facts and be one-sided in order to make a political statement (don't let my glowing praise of Bowling fool you…I found out that he falsified the facts after I wrote my review.) Another documentarian has entered the arena though, and he is funny and balanced as well…Morgan Spurlock. His FX series "30 Days" has become one of the best non-competitive reality shows that I have seen in a long time.
The show is basically the TV version of Morgan's Oscar-nominated movie Super Size Me. The movie showed Morgan going for 30 days on nothing but McDonald's food for breakfast, lunch, and dinner. He gained 25 pounds and felt sick, but he made it. His girlfriend, Alexandra "Alex" Jamieson, had to sit there and watch what happened to him (she was a very supportive girlfriend.) His point was to show how fast food restaurants have contributed to the obesity problem in this country. I didn't agree with everything in it, but he showed both sides, which is why I rooted for it at the Oscars (it lost to Born Into Brothels.)
"30 Days" does what the movie did: test a person out a social situation for 30 days and find out its rewards and difficulties. In the premiere episode, Morgan and Alex (who is his fiancée now) lived for 30 days on $5.15 an hour…minimum wage. They found an apartment in Columbus, Ohio that used to be a crack house and got jobs. Alex got a steady job washing dishes at a coffeehouse, and Morgan got a series of temp jobs…mostly hard labor. They struggled to make ends meet, and both had separate medical emergencies. Alex had an infection at one point, and Morgan injured his wrist. He couldn't risk going to the free clinic, because that meant he will lose out on a day's pay. To make matters worse, his niece and nephew spent a weekend with them, which was relatively expensive for two people on minimum wage (Morgan had decided to do this to see what it would be like for a couple who was on minimum wage and had kids.) Later, Morgan celebrated Alex's 30th birthday with an expensive $20 meal, topped off with an unfortunate expensive cab ride (they didn't know that the buses stopped past a certain hour.) He did try to show both sides of the minimum wage argument (the government hasn't raised it since 1997 while the prices of goods and services have gone up), but as you see in the episode, it's a living Hell. The argument for keeping the minimum wage at $5.15 an hour is that more businesses will be able to keep more of their employees. If it is raised, they may have to lay people off. As a Libertarian, I support lowering or getting rid of income tax altogether…but that is another argument for another time.
In the second episode, Morgan turns the reins over to someone else to experience their 30 days while he hosts (I read somewhere that if Morgan had insisted to do all six episodes himself that Alex would leave him. I wouldn't blame her!) Scott Bridges is a 34-year-old man who lives in Los Angeles and works for a cleaning supply and distribution company. He was an athletic swimmer in college, but a wife, three kids, and 14 years have passed, and he no longer has a swimmer's body. He really wants to get that body back, so he goes through a 30 day treatment to see if he can do get it back. The good: He started a fitness program with a personal weight trainer, and he watched what he ate. The bad: He subjected himself with human growth hormone and testosterone injections to make his body bounce back quicker. Before he started the treatment, he banked a sperm sample, just in case (he and his wife had been considering having a fourth child.) It wasn't shocking to see that the treatments affected his liver, his sperm count was lowered, and he had 'roid rage. He didn't make all 30 days (he stopped after 22.) I wanted to ask the anti-aging doctor, Dr. Alan Miles, who had claimed that he had been doing these things to himself for the last eight years, how old he was. Meanwhile, Morgan showed how easy it was to get steroids in Mexico, and he participated in a speed-walking race with an athletically fit old lady (he won…just barely.)
In the third episode, a 33-year-old Christian man from West Virginia named Dave Stacy attempted to see what it was like to live as a Muslim in Dearborn, Michigan for 30 days. He had to dress in the same style as the Muslims, do what they did (including praying five times a day), and he had to grow a beard. Since he wasn't allowed to be alone with a woman (i.e. his host family's wife) in their house, he had to spend his days doing other stuff. He used that time to get to know more about the religion, including consulting with a Muslim teacher in the ways of Islam. He had personal struggles doing these things, because he felt that he was turning his back against God. By the end of the 30 days, he learned a lot about the faith, and he found himself defending verbal attacks against Muslims. He doesn't believe that all Muslims are terrorists, and that there are extremists in other faiths, like Christianity. Meanwhile, Morgan talked to people on the street asking some word association games, like what most people think of when they hear the word "Muslim" (I'm sure this was a little bit of creative editing though, since almost all of them said something like "terrorist"…but I don't think that Morgan was pulling a Michael Moore-ism here. I'll forgive him.) He also spotlighted the public prayer being blasted over loudspeakers, and the lawsuits that followed (the Muslims equate them to church bells.) I was wondering why Dave went through his 30 days though. I know why Morgan went through his 30 days (so that he could do this show), and I know why Scott from week 2 went through his 30 days (so he could get his swimmer's body back), but there was no preconceived reward at the end of Dave's 30 days. I guess that he either really wanted to find out about another religion, or he just wanted to get on TV, but either way, the episode was interesting.
In the three weeks that will follow, Morgan will be having more people go through the 30-day treatment. In week 4, a conservative homophobe will live with a gay roommate in San Francisco's Castro district. In week 5, two 30-year-old professionals will live in an eco-village in Missouri and live off the grid, i.e. they will live without fossil fuels and electricity. In week 6, a mother concerned about her college age daughter's drinking will go binge drinking herself to show the daughter what it's like (and to see the pressures that college kids go through to drink.)
"30 Days" is the best reality show that I've seen since Showtime's "Penn & Teller: Bulls**t." I really hope that this show becomes a huge hit and it is renewed for a second season, because there are so many topics that he could explore. Also, if there is a second season, I hope that it expands beyond just six episodes. It would be cool if he did at least one episode himself a season as well (hopefully Alex will be a little lenient on him.) Don't forget your movie roots though, Morgan, and try not to become a pompous windbag like Moore!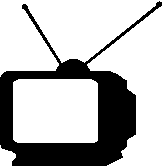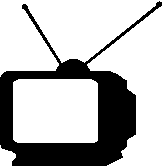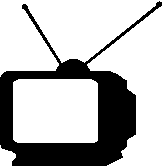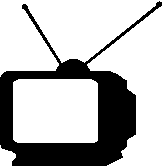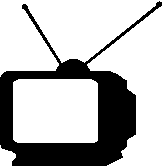 Get Super Size Me on DVD:
Ratings System: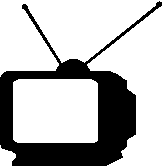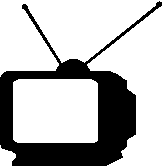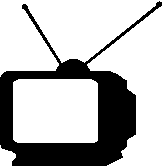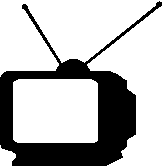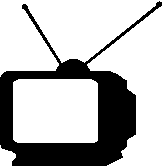 DO NOT MISS THIS SHOW!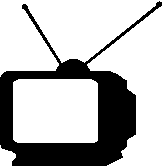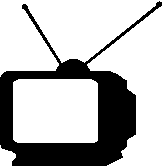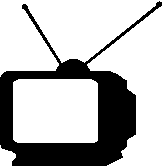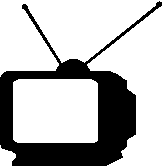 Try to catch this show every week...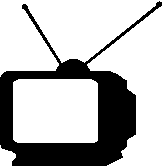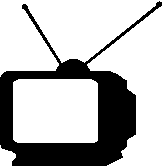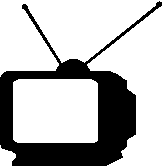 If a better show is on, tape this one...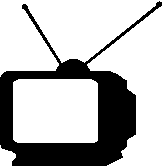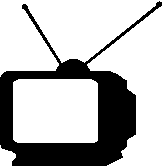 If nothing else is on, maybe this will be good...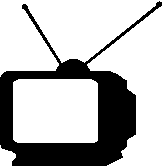 If this show is on, change the channel immediately!