Sign up below to get
the FREE Entertain Your Brain
Weekly Newsletter today!
"Black Sash" Review
By Shawn McKenzie 04/06/2003
With all the hit martial arts movies over the last couple of years, the bar has been raised in terms of quality. When martial arts movies started getting nominated for Oscars, like Crouching Tiger, Hidden Dragon, it became important that there be decent acting and really cool action. The WB's new show "Black Sash" is slightly lacking in both.
Tom Chang (Russell Wong), a San Francisco undercover narcotics cop, lost it all when he found himself framed by his partner and imprisoned for five years in Hong Kong for allegedly smuggling ten kilos of heroin. He lost his job, his wife, and the right to see his daughter. After serving the five years in the Hong Kong prison, Tom came home to San Francisco with the intention of rebuilding his life. With no job or family, the only thing he had was his martial arts skills. His mentor, Master Li (Mako), gave Tom his martial arts school to run and a place to live in his building on the wharf. He is now acting as a mentor to a new group of students. Tory Stratton (Missy Peregrym) is an angry 17-year-old girl who joined the school as a way of dealing with the death of her policeman father, Sgt. Jack Stratton. Trip Brady (Corey Sevier) is in the class to learn ways to defend himself from his abusive father (Richard Tyson.) Tom takes Trip into the class free after he agrees to paint the school's building. After Trip's dad is arrested for beating him up, Tom also allows Trip to live with him. Bryan Lanier (Ray J), Tom's first student, is a streetwise teenager who has a loyalty to Tom, and seems to know more about him than any other student. The latest student, Allie Bennett (Sarah Carter), has joined the class so she can boost her self-esteem and not be so much of a doormat. She likes how tough Tory is and she is attracted to Bryan, a guy who takes advantage of her attraction to him by copying her homework. Another student named Nick (Drew Fuller) will be introduced in the third episode as a rebellious teen that seems to get everyone else in trouble. In addition to getting his school off the ground, he also wants to win back the right to see his daughter Claire (Valerie Tian) and the acceptance of his ex-wife, Beth (Ona Grauer), who is now married to a man named Phillip Rodgers. Tom still goes to Master Li for advice and guidance on issues that come up in his life and the lives of his students, some of which are things he doesn't want to hear. Tom begrudgingly takes on a second job as a bounty hunter from Monte Waller (Desmond Askew), owner of a bail bond company called Monte Waller and Sons, to earn extra money to pay his legal bills in his custody battle with Beth. His first assignment is to find Billy Wu (Ron Yuan), the man who killed Tory's father Jack. He tracks Billy down and captures him, with a little help from Tory, who overhears a phone conversation on Billy's location. Tom has to deal with the stress of the custody battle and rebuilding his reputation, both of which he will be able to do with the help of Master Li and his students.
I've heard this show being compared to The Karate Kid in plotline, but I only agree with that a little. They are both about a wiser, older Asian man teaching white (and black) kids martial arts, but that is where the similarities end. For one, the older Asian man, Tom, isn't that old, compared to Mr. Miyagi. He isn't a wise old widower from Okinawa. He also has the whole bounty hunter thing going for him. Also, he is training more than one student in the arts, so it is similar to another show it has been compared to, "The White Shadow" ("The Karate Shadow"…that might be a cool name!)
The big problems with the show are the acting and the action. Wong isn't bad, but the actors who play his students have a ways to go. The martial arts action would have looked cool in the '80s, but today it wasn't that exciting. Am I becoming a karate snob? Okay, I also had one problem with the plot...if Tom just recently started the school, how did Tory get so good so quickly? Did she have any training previous to Tom entering her life?
Overall, I liked "Black Sash." The plot is interesting (at least to me), so I can hope the acting and action will get better. I'll be interested to see if this new "rebel" character shakes things up. I hope the show doesn't get too touchy-feely in that typical WB style. If I want to watch that, I can tune into a new episode of "Dawson's Creek."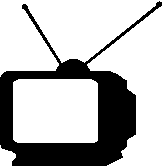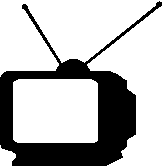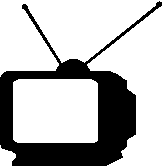 1/2
Ratings System: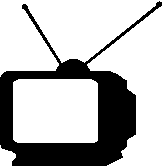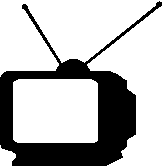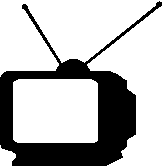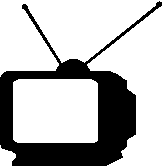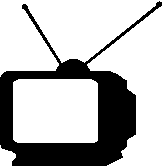 DO NOT MISS THIS SHOW!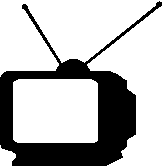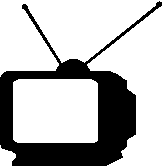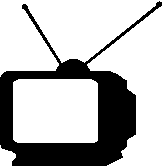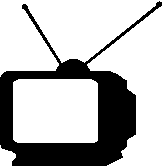 Try to catch this show every week...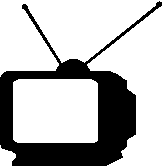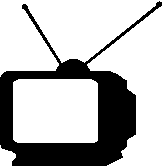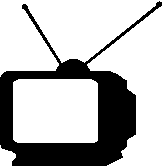 If a better show is on, tape this one...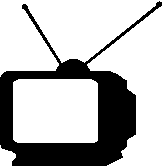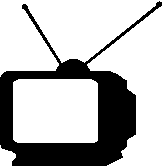 If nothing else is on, maybe this will be good...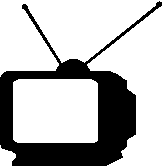 If this show is on, change the channel immediately!