Sign up below to get
the FREE Entertain Your Brain
Weekly Newsletter today!
"Clone High USA" Review
By Shawn McKenzie 02/08/2003
I love cartoons, especially the so-called "adult-oriented" cartoons that appeal to an older audience. After "The Simpsons" became a hit fourteen years ago, there was a golden age of primetime cartoons on the air. While it lasted for a while, it eventually petered out (kind of like reality shows will do someday) and only the strongest survived, including "The Simpsons." MTV was always one of the leaders in this genre, from "Beavis and Butt-Head" to "3-South." Now they bring us a Canadian import called "Clone High" (in America it's called "Clone High USA," but I think only the title is the difference.) While it has it's moments, it doesn't really live up to the glory days of MTV animation past.
Clone High is a science experiment by the mad scientist "Principal" Dr. Cinnamon J. Scudworth (voiced by Phil Lord), who, along with his assistant, "Vice Principal" Mr. Butlerton (voiced by Chris Miller), conduct an experiment to see how clones of the most famous people in history would interact with each other today. Though Scudworth wants to rule the world, he is under the control of an organization called the Evil Board of Shadowy Figures. Abraham Lincoln (voiced by Will Forte) is a tall, awkward teenager infatuated with Cleopatra (voiced by Christa Miller.) This ticks off his friend Joan of Arc (voiced by Nicole Sullivan), who secretly wants to be more than friends with him. Cleopatra is dating John F. Kennedy (also voiced by Chris Miller), an egotist who thinks only of himself and only wants to fool around with Cleo. Abe's best friend is Mahatma Gandhi (voiced by Michael James McDonald), a guy who just likes to party and is nothing like the original Gandhi. Other famous faces include: Vincent Van Gogh (voiced by Andy Dick), a seriously depressed teen; George Washington Carver (voiced by Donald Faison), a science nerd obsessed with peanuts; and many more wacky famous faces. It seems like most of the cast of NBC's "Scrubs" has gotten into the act. Aside from Christa Miller and Faison, Zach Braff guests as Paul Revere, Sarah Chalke guests as Marie Antoinette, and John C. McGinley guests as a creepy trucker. One character, the half-sheep, half-man history teacher Mr. Sheepman (also voiced by Andy Dick), isn't famous, but apparently is an early experiment by Scudworth that went wrong.
Why doesn't it live up to past MTV shows? While the idea is interesting, the stories are so clichéd. I think they meant to do it that way, to show the absurdity of famous people in a typical teen soap opera (especially the love triangle plotline), but I was hoping for a little more. I love the guest voice appearances. I like "Scrubs" and think everyone on it are hilarious, so I think it is a cartoon with potential (MTV's other recent cartoon, "3-South," got better as it went along too.)
I do want to address the Gandhi controversy. Apparently, the character has offended many Indians that say it is disrespecting the memory of the original Gandhi. If they paid closer attention to the show, they would realize that none of the characters resembles their real-life counterparts exactly, and many of them struggle with having to live up to the memory of them, including Gandhi. It's just a silly cartoon people!
"Clone High USA" may not bring back the golden age of cartoons (I think the Cartoon Network's Adult Swim lineup has a better chance of doing that), but it might keep primetime cartoons fresh in the mind of viewers for a little longer. Plus, like I said, it has the potential to get better as time goes on. It worked for those Canadians, and ironically, most of the clones are American icons!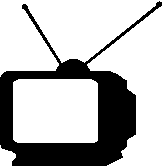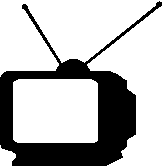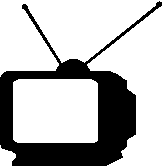 Ratings System: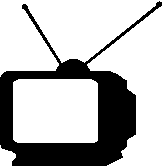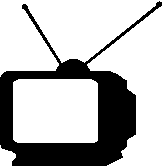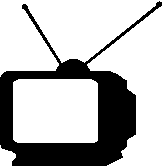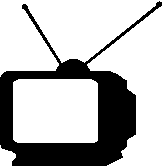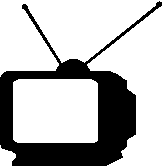 DO NOT MISS THIS SHOW!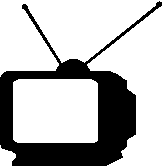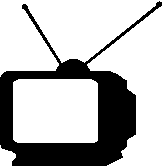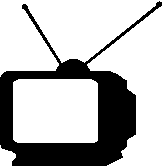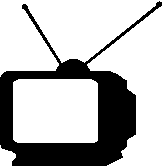 Try to catch this show every week...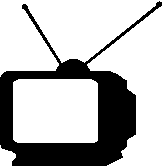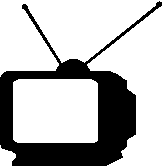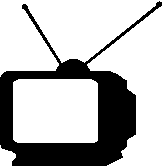 If a better show is on, tape this one...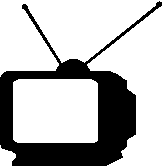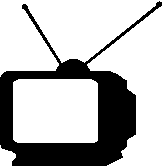 If nothing else is on, maybe this will be good...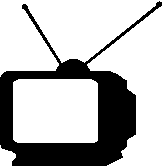 If this show is on, change the channel immediately!