Sign up below to get
the FREE Entertain Your Brain
Weekly Newsletter today!
"Deadwood" Review
By Shawn McKenzie 01/03/2005
There haven't been too many Westerns on TV. In the last fifteen years or so, I can only think of a handful: FOX's "The Adventures of Brisco County Jr.;" CBS's "Dr. Quinn, Medicine Woman," "Christy," and "The Magnificent Seven;" UPN's "Legend;" TNT's "The Lazarus Man;" Showtime's "Dead Man's Gun;" and my favorite, USA's "Peacemakers." Also, like "Brisco," FOX experimented with the Western and science fiction with "Buffy the Vampire Slayer" creator Joss Whedon's "Firefly" (soon to be a theatrical movie next September directed by Whedon called Serenity.) While you may or may not recognize many of the shows above, there was a time, even before I was born in 1974, that you couldn't swing a dead cat without hitting several TV Westerns on TV every night.
Writer/producer David Milch has found a solution to our Western drought. Milch, who created two of the most successful cop shows on TV, NBC's "Hill Street Blues" and ABC's "NYPD Blue," has set his sights to a more lawless time on HBO's "Deadwood." Like those cop shows, they were able to push boundaries never before seen on TV, and thanks to the creative freedom of HBO, Milch has now created possibly one of the most realistic Westerns you'll ever see as well.
The show takes place in July of 1876, two weeks after the Sioux have slaughtered Gen. Custer at Little Big Horn. Located in the Black Hills Indian Cession, the "town" of Deadwood, South Dakota, is an illegal settlement with no laws or government. Since it is essentially a free-for-all where gambling, prostitution, and even murder go unchecked, there is no marshal, and the town is run by the villains.
That is where the main characters come in. At the beginning of the first episode we meet three new residents of Deadwood: Seth Bullock (Timothy Olyphant), his partner and friend Sol Starr (John Hawkes), and the infamous "Wild" Bill Hickock (Keith Carradine.) Despite all three men being drawn to the town by the gold-prospecting possibilities, they all arrive with other goals in mind. Bullock was the marshal for the Montana territory, and had decided to leave that position to set up a hardware store with Starr, one of its only Jewish citizens (something that they don't make too much reference of in the show, aside from the occasional insults), in Deadwood. Hickock arrived in town to make a little extra money by gambling to buy a gold stake and support his new wife, who was still living in Cheyenne. He came into the town with his old friend Charlie Utter (Dayton Callie) and the foul-mouthed Calamity Jane (Robin Weigert.) Bullock had left his wife and son as well to make a better life for them in Deadwood. His wife was the widow of his brother, who died in the Civil War, and his son was actually his brother's son.
Bullock and Starr rent a lot in which to build their store, which is owned by Al Swearengen (Ian McShane), the proprietor of the Gem Saloon. The Gem is a place for drinking, drugging, gambling, whoring, and anything else you can think of that is illegal. Al is in essence the de-facto leader of the town, and virtually everyone takes their orders from him. He has several employees working for him at the Gem who all have regular or illegal jobs while working for him. Dan Dority (W. Earl Brown) is Al's right-hand man and enforcer, the man responsible for doing most of Al's lethal dirty work. Johnny Burns (Sean Bridgers) is Al's manager of the saloon, who is always looking for a promotion. Trixie (Paula Malcomson) is probably the leader of the working girls (they never identify her as the saloon's "Madame" though) and is Al's best girl, though she can be as ruthless as Al herself (she kills a trick in self-defense in the first episode.) Jewel (Geri Jewell) is a woman with cerebral palsy who cleans the floors of the saloon, and she manages to stand up to Al, despite his annoyance of hearing her dragging her crippled leg as she sweeps the floor.
Several people also unofficially take orders from Al outside of the Gem. Leon (Larry Cedar) is an opium junkie whom Al uses to stir up trouble for the Gem's competitors (we'll get to the competitors later.) A.W. Merrick (Jeffrey Jones) is the editor and reporter for the Pioneer newspaper, and even though he tries to report the news fairly, he is occasionally "influenced" by Al to set the facts up in the way that Al prefers it. Mr. Wu (Keone Young) is the unofficial leader of the Chinese part of Deadwood, and he supplies Al with opium for Al's customers and disposes of dead bodies to his very hungry pigs. Eustace Bailey "E.B." Farnum is the owner of the Grand Central hotel and later becomes Deadwood's first mayor, but isn't above working with Al to swindle both the government and unsuspecting land claim owners. Reverend Henry Weston "H.W." Smith (Ray McKinnon) doesn't really work for just Al, but he does to try to help everyone with his preaching. Al would soon rather see the reverend leave, since it is bad for business, and the preacher's ever-increasing illness and madness annoys Al. Finally, the other person who serves the whole town but also works for Al is Doctor Amos Cochran (Brad Dourif), who, like Rev. Smith, isn't on the take and just does his job. He drinks a lot (like Utter and Jane), but he is an honest man who will help everyone, no matter how despicable they are.
Al's biggest rival arrived around the third episode. A former riverboat gambler from Chicago named Cy Tolliver (Powers Boothe) sets up his own saloon called the Bella Union to compete with the Gem. His selling point is that he offers more refined and well-kept prostitutes along with sophisticated gaming, including craps. He has brought with him his right-hand man, Eddie Sawyer (Ricky Jay), and his Madame, Joanie Stubbs (Kim Dickens.)
Lastly, there is the rest of the cast that don't have anything specifically to do with the cast mentioned above. Brom and Alma Garret (Timothy Omundson and Molly Parker) are a high-class couple from New York who have come to Deadwood to strike it rich in the gold prospecting business. Al conspires with Farnum to talk Brom into buying a worthless gold claim. Alma is supportive of her husband's claim, though her support is backed up with large doses of laudanum (which is pure opium in alcohol.) When Brom tries to call in the Pinkertons to settle the matter after finding out that the claim is worthless, Al has Dority kill Brom. After Dority discovers that there really is a streak of gold on the claim, he tells Al, who has Farnum try to offer to buy back the widow Alma's claim so that they can mine it themselves without her knowing about the gold. She is suspicious of her husband's demise, so she signs a proxy with Bullock to oversee her claim, based on the advice of Hickock, whom had recently been shot in the back of the head by Jack McCall (Garret Dillahunt) in Tom Nuttall's (Leon Rippy) No. 10 Saloon over a gambling argument. After investigating her claim, he discovers the gold streak, though it is only after Farnum tries to up his offer to buy back the claim. Alma and Bullock have a mutual attraction, and they end up sleeping together, even though he has recently sent for his wife and son to join him in Deadwood. Also complicating the gold claim matter (or helping it, depending on your opinion), is Ellsworth (Jim Beaver), a prospector who saw Dority kill Brom, but tells Dority that he swears that he won't say anything. Bullock introduces Alma to Ellsworth, who strikes a deal with Ellsworth so he can work her claim to retain her title. The last main character is Sophia Metz (Bree Wall.) She was the last survivor of the Metz massacre, a family slaughtered by Indians, or so they originally thought. They were actually killed by "road agents"…the Mason brothers, Ned and Tom (Jamie McShane and Nick Offerman), and Persimmon Phil (Joe Chrest)…whom had been hired by Al for reasons I'm not sure of. Al kills all three to keep them quiet about the massacre, and tries to kill Sophia, but Jane, Trixie, and Alma protect her. Eventually, Al forgets about the child, figuring that she won't say anything since she barely talks.
Along the way, there are several murders and changes of guard, leading up to the season finale. Joanie quits the Bella Union to start her own brothel, backed by Tolliver. Her decision is spurned by Tolliver's assassination (with Joanie's unwanted assistance) of a brother and sister team of con artists named Miles and Flora Anderson (Greg Cipes and "Veronica Mars'" Kristen Bell.) Also, Tolliver's shabby treatment of a former gambling partner of his named Andy Cramed (Zach Grenier), who had gotten deathly ill and Tolliver had his flunkies leave him out in the woods for dead, makes up her mind for her. Cramed eventually gets better, thanks to a very intoxicated Jane, and comes back to Deadwood to help with the town's smallpox vaccinations. Eddie offers to back her brothel behind Tolliver's back by palming some of the house's gambling chips because he was also horrified about the Anderson murders and Cramed as well. Also, Al was forced to establish Deadwood's first government system, with the appointees given quickly, with Farnum serving as mayor, Utter serving as fire commissioner, and Bullock on board as health commissioner, but only because he didn't want to be made marshal. Con Stapleton (Peter Jason) is made marshal, but after Stapleton bungles the job, Bullock reluctantly accepts the post. The government system had to be put in because the government made an agreement with the Indians to annex the Black Hills, including Deadwood, so law was going to be established, and Al wanted to control it. Unfortunately, it also required Magistrate Claggett (Marshall Bell), who had ordered the ad hoc government, to be bribed in order to clear up an old murder warrant of Al's. When Claggett's bagman, Silas Adams (Titus Welliver), comes for the money, he also brings word that the magistrate wants more money. Al recruits to Silas to deliver a message to Claggett to go "f" himself, and he doesn't trust Silas to deliver the message. Silas, in a sign of loyalty to Al, slits Claggett's throat and takes the warrant out of his pocket.
The only other cast member to play into the last couple of episodes of the season is Otis Russell (William Russ), Alma's father. Alma had gotten Otis out of trouble by bailing him out of his debts, but he had accrued more debts since, and he was forcing Alma to give up her gold claim. Bullock gets royally ticked at Otis and beats him severely, after which he asks for General Crook (Peter Coyote), the man who is leading a force seeking reprisals against the Indians for Little Big Horn, to protect Otis from others, including himself, in case he should be harmed by returning to Deadwood.
As you can tell, there were many characters to sort through on this show. Normally, I'm not too fond of shows with too many characters, but it only took a few memorable ones to make this show great. While Bullock is the thread that pulls this show together, Al is obviously the one who controls all of the conflict. McShane is the main reason to watch the show, and I'm surprised that he only got a Golden Globe nomination and not an Emmy nod.
Aside from McShane, my other favorite was Weigert. While she didn't do a whole lot during the run of the season, every time she was on, she was memorable. She cursed more than any woman I have seen on any TV show ever, and she had the attitude to back it up. Al cursed heavily as well, but even he was second to Jane.
Speaking of cursing, one of complaints that I heard from some critics was that it went overboard, even for HBO. I have to disagree completely, because the Old West was a filthy, lawless time, and that was how they talked back then. Milch did his research and discovered that this was the case, so he wasn't doing it just for shock value.
Another complaint from some critics is that the show distorted the facts. Milch was quick to address this issue, saying that he didn't want to bore his audience by spreading out the events out too far, so he combined a few of them together for dramatic purposes. Almost every character existed in real life, including Bullock, Starr, Al, Hickock, McCall, Jane, Utter, Trixie, Farnum, Dority, Burns, Nuttall, Merrick, Rev. Smith, and Crook (the others also probably existed, but I couldn't find them in my research.) That mix of realism and drama made for a compelling show.
It didn't start out that way, I have to admit. Despite a few murders in the first four episodes, it progressed slowly while establishing the plotlines and main characters. Around the time Hickock gets murdered, the show starts sucking you in. Those first few episodes also were hard to follow because most of the men had the same facial hair, making it hard sometimes to tell who was who amongst this large cast.
Those complaints aside, "Deadwood" is another winner for HBO. The Emmys gave the show some love in the form of nods for Weigert and Dourif, a Golden Globe nomination for McShane (along with Best Drama Series), and another nod from the Television Critics Association Awards for McShane (and two nods for the show itself: Outstanding Drama and Outstanding New Program.) Probably the best news though is that the show will see a second season, which premieres in March. I couldn't be happier, because I am interested to see the drama unfold again. Will Jane come back to town? What will happen when Bullock's wife and son arrive in Deadwood after his little affair with Alma? What about the developing romance between Starr and Trixie? Finally, what chaos will Al inflict on the citizens of Deadwood? If you are too afraid of this kind of realism, then why did you pay for HBO? You may as well watch TV Land reruns of "Bonanza" and "Gunsmoke," where the violence and language is soft-pedaled. Those shows may have been for kids, but this show is definitely for adults, and that's the way I like it.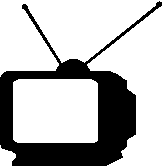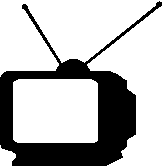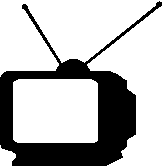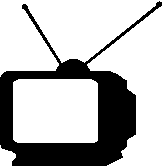 1/2
Get the first season on DVD:

Get the soundtrack from the show:

Get the true stories about the characters that were on the show:
Ratings System: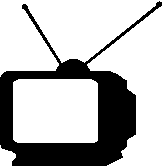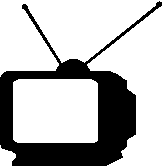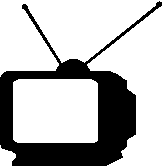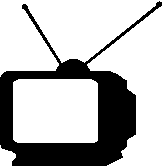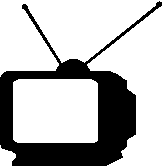 DO NOT MISS THIS SHOW!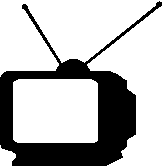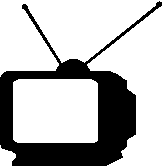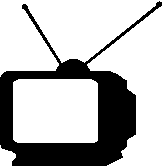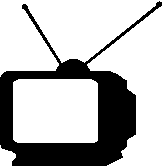 Try to catch this show every week...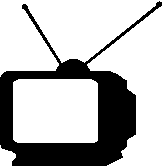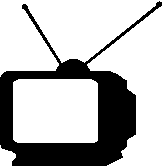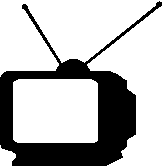 If a better show is on, tape this one...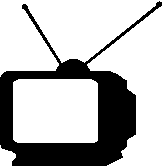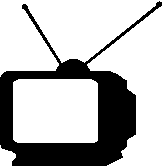 If nothing else is on, maybe this will be good...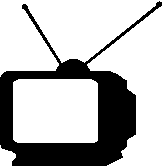 If this show is on, change the channel immediately!