Sign up below to get
the FREE Entertain Your Brain
Weekly Newsletter today!
"Emily's Reasons Why Not" Review
By Shawn McKenzie 01/17/2006
Not every non-laugh track, single camera sitcom can be perfect. ABC's "Emily's Reasons Why Not" gives you a couple of reasons why it isn't the best.
Emily Sanders (Heather Graham) is a successful self-help book editor who has a problem with following her own advice. She is great at doing everything else in her life…except when it comes to relationships. When she was a kid, a young Emily (Hayley Erin) would be faced with temptations where she had to make a decision whether or not to give in to them. She employs a "Reasons Why Not" list-making system in order for her to make that decision. If she can find five reasons not to do something, she won't do it. Her first temptation was deciding if she should accept a cigarette from her best friend Reilly (Tessa Vonn), but then she remembered how gross her Grandma Beatrice (Pat Crawford Brown) looked smoking, and she decided not to take up the habit. That system seemed to work for her in every other area in her life…but when it came to men, she seemed to turn it off. Her first boyfriend was a jerk named Mark Ponzio (Ben Levi), whom she met in sixth grade, and it continues to this day with guys like her cheating ex-boyfriend, Reese Callahan (Mark Valley), whom she caught when she discovered a cell phone containing pictures of his various booty calls. She has two close friends in which she goes to for guidance. Josh (Khary Payton) is a gay man who works at a healing teashop called Chi for Two Tea House & Emporium. He has a boyfriend named Aknad (Michael Benyaer.) Reilly (Nadia Dajani, the adult Reilly) is an unemployed single woman who doesn't believe in monogamy and judges every guy that Emily dates. Emily does have one enemy though (aside from ex-boyfriends)…and that is 26-year-old Glitter Cho (Smith Cho), her former assistant. Glitter stole an idea from Emily in order to be promoted, and now she is just a rival of hers who likes to steal everything…including men. If she really wants her "Reasons Why Not" to work, Emily needs to listen to them closer, or she will never meet the right man.
In the first episode, Emily meets what she thinks is the perfect male specimen…a guy from marketing in her company named Stan Morgan (Victor Webster.) He asks her out on a lunch date, and it is perfect. He pulled out her chair, poured some mineral water for her, and kept his eyes glued to her the whole time…even when a hot Latina waitress (Valery Ortiz) served them…something that Reese would never do. Even Glitter…who is currently designing the jacket for book that Reese wrote and Emily edited called Hook, Lie & Sinker…finds him attractive. Emily can't find a "Reason Not" in site. Until…she wonders why he doesn't kiss her. After a night of just cuddling, she comes up with Reason #1: When he says that he wants to sleep with you ...he means he wants to SLEEP with you. The next morning, she discovers Reason #2: He wears MAKE-UP (specifically bronzer.) She goes into his gym bag that he had accidentally left there and discovers Reason #3: Martha. Stewart. SUBSCRIPTION. She still insists that he isn't that bad…until Reese clues her into something that she didn't know about. After he gives Emily a lovebird, she shows him pictures of Stan and tells her that he practices Brazilian Jujitsu. Reese laughs and tells her that it is the gayest sport there is. She goes to Stan's dojo with Reilly, Josh, and Aknad to confirm this, and finds out Reason #4: Brazilian Jujitsu. It's like the GAYEST sport there is. Finally, after consulting with Josh, she finds Reason #5: If your gay best friend thinks he's gay... he MUST be gay. She decides to break up with Stan via his company voicemail…and she accidentally outs him in front of his co-workers. Glitter finds out some interesting news about Stan though…he's not gay, he's a Mormon virgin. Emily decides that, even though Stan wasn't gay, that he was still not the right man for her…and it didn't take six months to find this out either.
Based on the bestselling book by Carrie Gerlach (who also created the show), it has been compared to HBO's "Sex and the City"…minus the nudity. Unfortunately, the lack of nudity is just one of the reasons that it can't stack up. Okay…you can't fault ABC for that (darned Standards and Practices department!) The other thing that you also can't fault ABC for is the lack of any inside women talk…which includes the graphic sex talk portrayed on "SatC."
The good thing is that Graham is funny. I liked the writing in general, and she makes the best out of the material. It also doesn't hurt that she is extremely hot! Her career has been in a standstill ever since she was the "It" girl from movies like 1996's Swingers, 1997's Boogie Nights, and 1999's Austin Powers: The Spy Who Shagged Me. After that, she appeared in several flops. Whenever a movie star finds her career in flux, they always seem to go to TV (Ben Affleck, are you listening?) Look at Keifer Sutherland, Geena Davis, and Jason Lee. They have all been either nominated for or won Emmys and Golden Globes based on their TV work, and they couldn't buy a hit previously. After her successful recurring role last season on NBC's "Scrubs" as Dr. Molly Clock, she signed on to do this show. Good for her.
I just wish that she had a better supporting cast. Dajani hasn't done anything yet to fully explore her character, and Payton just plays a stereotyped gay character. I would like to know more about Cho, and this may sound racist, but I couldn't stop comparing her to Lucy Liu's character on FOX's "All McBeal" (I almost kept thinking that she was going to roar like a tiger.) I hope that the show will let us see more areas of her character.
We may not get that chance for too long though. After its and its Monday night partner, "Jake in Progress" (the John Stamos sitcom starting its second season), ratings tanked, ABC temporarily put them both on hiatus to replay the season premiere of "The Bachelor 8: Paris." I don't think that "Emily's Reasons Why Not" is that bad though. I did enjoy all of the scenes that featured Ms. Graham…and she is in almost all of them (and she is usually wearing something low cut as well…much appreciated.) While it's not as good as other non-laugh track shows, or even as good as "Jake," I can't find any good reason not to keep watching it (assuming that it will come back after its "hiatus.")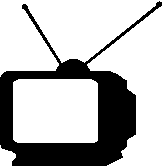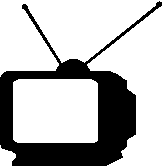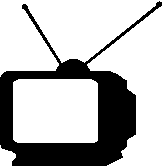 1/2
Get Carrie Gerlach's book that inspired this show:
Buy this book at

Ratings System: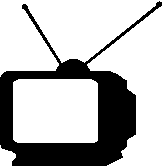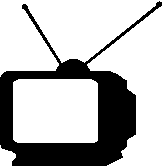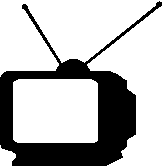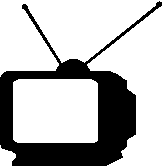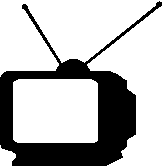 DO NOT MISS THIS SHOW!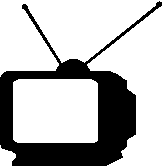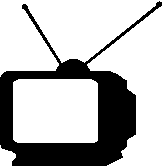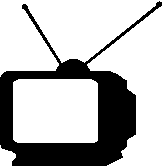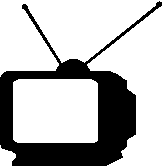 Try to catch this show every week...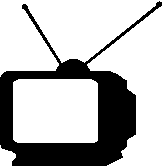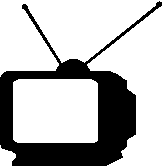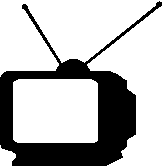 If a better show is on, tape this one...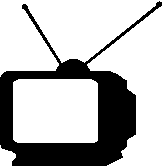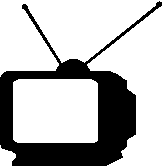 If nothing else is on, maybe this will be good...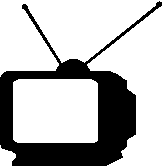 If this show is on, change the channel immediately!