Sign up below to get
the FREE Entertain Your Brain
Weekly Newsletter today!
"Fame" Review
By Shawn McKenzie 05/29/2003
It's been so long since I saw the movie Fame, and I vaguely remember the TV series (which ran from January of 1982 to August of 1983 on NBC and then fall of 1983 to fall of 1987 in syndication), but I do remember the concept of the show. It took place in New York City's High School for the Performing Arts, and it involved dedicated teachers driving their students hard in their quest for fame. What better movie/TV show to borrow the concept of for a new reality show! That is exactly what NBC did with their new reality show version of "Fame."
Debbie Allen, who played Lydia Grant in the movie and TV show, will be on a quest to find the "triple threat." In other words, she's looking for someone who can dance, sing, and have good stage presence (I guess the original show's acting and comedian students are gone.) The first episode consisted of the search for the 24 semi-finalists in New York, Miami, Chicago, and Los Angeles. They chose 68 people out of the city finals, and cut that down to 24 after going over their tapes. They will compete in groups of six over four weeks to find the twelve finalists. Each week the six semi-finalists will get one solo singing/dancing shot, and then the six will perform one routine together. A panel of industry judges will judge the semi-finals, and the home viewers will judge the finals. The judges consist of music manager/producer Johnny Wright, former Wilson Phillips member Carnie Wilson, and a DJ from L.A.'s Kiss-FM, JoJo Wright. I'm not sure if Allen is a fourth judge, but she seems to give her opinion of their performance from her co-hosting position on stage. An odd little twist involving the home viewers is their chance to become a finalist. If anyone thinks they can do better than the finalists can, they can send a tape of their singing and dancing to the show before July 1st (details of which can be found by visiting www.nbc.com/Fame.) The ultimate winner of the competition will receive a management deal with Johnny Wright, where they will record a single on his record label, Wire Records. It will be produced by a mega-superstar producer (which has yet to be determined, but names thrown out were Jermaine Dupri, P-Diddy, or Justin Timberlake.) They will also get one year of dance training at Debbie Allen's Dance Academy, and they will be put up for that year in the posh W Hotel. Finally, they will get a cash prize and career guidance by a top Hollywood agency (details of both weren't revealed in the episode.) 'NSync member Joey Fatone hosts the show along with Allen. Ricky Minor leads a house band that will perform all the backing music for the semi-finalists.
I have to be honest…this show reminds me much more of "American Idol" than of the original movie/TV show, so I will compare it to that hit FOX TV show. There are many similarities, but a few welcome differences. They both showed the audition process, which by this time, I couldn't care less to see. They do the same elimination structure, with the semi-finals being judged by the judges and the finals being judged by the viewers. You would think they would want to show the drama of how the semi-finalists got to where they are now, since that was part of the original "Fame" TV show, but they spend more time on the people who didn't make it. They do show a little clip of their training before each of their performances, but they aren't very interesting. This show is different from "American Idol" because it has a house band instead of pre-recorded music, which makes it so much better. The semi-finalists have all been training for months instead of competing right after the city finals, so the talent level is actually higher than it is on "American Idol." One unfortunate difference is that there is no clear Simon Cowell-like judge, not even Allen, who was tough on the kids in the original TV show. They aren't all flowers and candy like Paula Abdul (though Wilson almost scared me when she says at one point that she hates to be negative), but a more critical judge would have been welcome. On the plus side, Fatone as a host was much less annoying than "American Idol's" Ryan Seacrest was.
There is one final thing that I must mention that really impressed me about this show, or at least about the first episode. The way they introduced the 24 semi-finalists was highly creative. It was an elaborate song and dance number done to Kool Moe Dee's "I Go to Work." The semi-finalists came out and introduced themselves by singing/rapping their name, age, and what town they hail from. It looked like they worked hard on the introduction because it was very good.
While I doubt that "Fame" will grip the nation like "American Idol" did, at least we won't have to go through horrible finalists, gratuitous product placements, and hour-long filler shows. On the down side, we won't get any real criticism from the judges, which frankly is the main reason why I watched "American Idol." Other than Allen's involvement and the theme song, this show won't remind you at all of the original movie or TV show. There are worse ways to spend your Wednesday nights, and it will be interesting to see the genuine talent of the finalists, plus whomever they choose from the home viewers to join them. Through hard work and sweat, I might just achieve my goal of watching the whole season of "Fame!"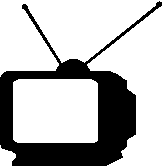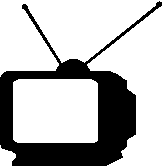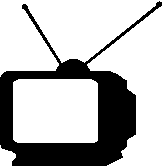 1/2
| | |
| --- | --- |
| Get the original movie that inspired both TV shows: | Get the hit soundtrack from the movie, re-mastered in 2003 with three extra tracks: |
Buy these items at

Ratings System: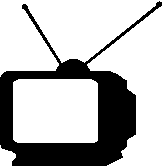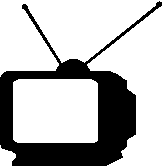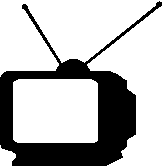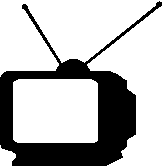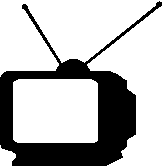 DO NOT MISS THIS SHOW!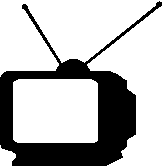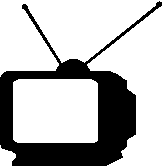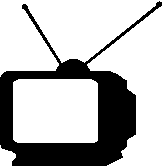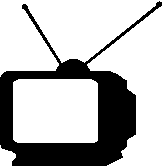 Try to catch this show every week...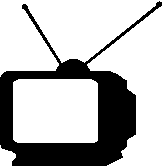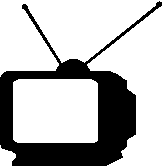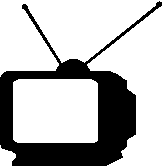 If a better show is on, tape this one...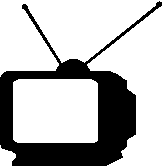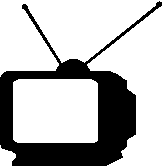 If nothing else is on, maybe this will be good...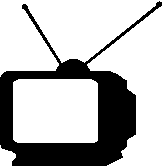 If this show is on, change the channel immediately!