Sign up below to get
the FREE Entertain Your Brain
Weekly Newsletter today!
"The Gilmore Girls" Season 6 Review
By Shawn McKenzie 09/11/2005
I'm in a bit of a dilemma. My favorite show on television is the critically loved but Emmy ignored "Gilmore Girls" on the WB (it became my favorite show when UPN's "Buffy the Vampire Slayer" was cancelled a few years ago), but the network has "respectfully requested" that I do not reveal Luke's answer to Lorelai's proposal. The WB has been good to me, so I will honor this request, but unfortunately, it makes it a little hard to review the show's sixth season premiere without mentioning the answer, since it is the crux of the episode. I'll do what I can though.
For those of you who have never seen the show, let me fill you in. It revolves around the relationship between a single mother named Lorelai Gilmore (Lauren Graham) and her daughter, who is also named Lorelai, but everyone calls her Rory (Alexis Bledel.) Lorelai had Rory with Christopher Hayden (David Sutcliffe) when she was 16 years old (it was an accidental pregnancy, and they never tried to get married), and now Rory is almost 21. They live in a small fictional town in Connecticut called Stars Hollow, and it is filled with several "quirky" characters. First off is the town's crank, diner owner Luke Danes (Scott Patterson.) When he is working, he sports stubble and a backwards cap (he shaves and loses the cap when he is being "respectable.") He is very gruff with virtually everyone, but he had a love/hate relationship with Lorelai, which eventually became actual love. They are now dating, and he acts as a father figure for Rory when Christopher is away. Lorelai's best friend is Sookie St. James-Melville (Melissa McCarthy), who is married to Jackson Melville (Jackson Douglas), a produce man. Sookie is a chef, and with Lorelai, they partnered up to buy an inn called The Firefly Inn. Last season, Sookie and Jackson had their second child together. Almost everyone annoys Luke, but two people really get under his skin. The first one is Taylor Doose (Michael Winters), the owner of the local grocery store. He is the town's busybody, and he feels like he runs the town (he recently lost his position of Town Selectman to Jackson, which devastated him.) The other annoyance in Luke's life is Kirk Gleason (Sean Gunn.) He is the town's goofball, who seems to have a new job every week. It was found out last season that he is one of the more affluent people in town, because he has had over 15,000 jobs in the last eleven years, and he has saved up almost $250,000. He competed with Luke on a bid for the Twickham house, since both of them were interested in settling down and possibly starting families. Luke ended up with the house, but then he turned it down. Other people in Stars Hollow who make occasional appearances are Miss Patty (Liz Torres) and Babette Dell (Sally Struthers.) Miss Patty was a Broadway star, but now she runs the town's dance studio. Babette is Lorelai's nosy next-door neighbor. She is married to Morey (Ted Rooney), who just goes along with whatever Babette says. Lorelai's assistant manager at the inn is Michel Gerard (Yanic Truesdale.) He is a very disagreeable French fellow who never has a kind word for anyone, including the customers of the Firefly Inn. Lorelai's parents and Rory's grandparents are Emily (Kelly Bishop) and Richard Gilmore (Edward Herrmann.) Lorelai was estranged from her parents for years following the birth of Rory, but in the first season, she struck a deal with them to pay for Rory's private schooling at Chilton in exchange for dinners between them and the Gilmore girls every Friday night. I believe that they still have dinners with Lorelai's parents, but it is a little intermittent, because Rory is going to Yale now. Rory has two major presences in her life, other than her family. Her best friend is Lane Kim (Keiko Agena.) Lane has a demanding mother (Emily Kuroda) who disagrees with her decision to move out and live with the rock band for which she plays drums. She also dates one of the other band members, Zach (Todd Lowe), which Mrs. Kim also doesn't approve of. The other person is Paris Geller (Liza Weil.) Paris started out being a rival of Rory, but eventually became a friend. She is a completely neurotic girl who obsesses over everything. She is currently dating Doyle (Danny Strong), the editor of Yale's newspaper. Rory has had three long-term boyfriends. The first one was Dean Forester (Jared Padalecki.) He worked for Doose's Market as a stock boy, and everyone liked him, including Lorelai. So of course, Rory had to find herself a bad boy. Jess Mariano (Milo Ventimiglia) was Luke's nephew, and he became Rory's second boyfriend. No one liked him, including Lorelai. He had too many issues, and he eventually left. Ironically, Rory got back together with Dean, whom took her virginity, even though he became married to a girl named Lindsay (Arielle Kebbel) not long after had Rory left him. Rory's third and current boyfriend is Logan Huntzberger (Matt Czuchry.) She met Logan while serving on the staff of the newspaper. The relationship started out as a casual sexual relationship, but it evolved into a real one. Unfortunately, even though everyone loves Rory, Logan's father, Mitchum (Gregg Henry), doesn't approve of her. Mitchum is the owner of several publications, and last season, Rory interned for one of them. He told her that she wasn't a very good writer, which made Rory spiral into a small path of self-destruction.
The season premiere starts immediately where the last season's finale left off. Lorelai is upset that Rory has decided not to go back to Yale next year. Mitchum's rejection of her skills prompted Rory to steal his yacht. Logan came with her, and together they were arrested for the theft. Following the arrest, Lorelai's parents convinced her to let Rory stay with them from now on. The finale concluded with Lorelai coming over to Luke's place and proposing marriage to him. It ended without Luke not giving her an answer (don't worry…you will get his answer in the first five seconds of the premiere.) Since I can't talk about that part, I will review the rest of the goings on in the premiere. Taylor is stressing out that the bike race that was still going on in the finale isn't over yet, because he doesn't want to pay for another day of using the tables that he rented for the awards ceremony. All this talk about marriage has made Kirk think seriously about proposing to his girlfriend Lulu (Rini Bell.) Paris has met Doyle's family, and now Paris and Doyle have decided to move in together. Richard has hired an old lawyer friend named Charlie Davenport (Robert Foxworth) to represent Rory at her court appearance for stealing the yacht. Logan sets up a pre-court date party for Rory with all of his friends. Lorelai doesn't show up to the court appearance, which makes Emily, Richard, and Rory upset. The judge gives the verdict at her appearance, and it's not one that she was expecting. Babette, Miss Patty, and Michel also appear, but Lane and Sookie do not.
Why do I love this show so much? It's probably because the writing and acting is just so good. There are more pop culture references in a single episode than any other show gives in an entire season. I still think that Graham has been robbed of an Emmy nomination (she once got a Golden Globe nomination one year), and I think that she deserves one. Bledel has only improved with time in her acting. Too many other characters steal the show individually to mention. Also, the chemistry between Lorelai and Luke is irresistible. There was a possibility that the humor of the show would leave once they had finally gotten together last season, but it's as good as ever.
I think that is partially due to the show's creator, Amy Sherman-Palladino. She, along with her husband Daniel, wrote many of the scripts (Amy actually wrote and directed the season premiere.) While in reality mothers and daughters aren't usually so chummy, this show has managed to still be entertaining and somewhat realistic (though I would love to be as quick with the wit in real life as these characters are.)
I'll say it again…"The Gilmore Girls" is the best show on TV right now. I've managed to turn several friends into Gilmore-heads (though I will admit…they have been all women. Why are guys so resistant to a well-written show starring females in lead roles?) If you are a fan of the show, I think that you will love the premiere, and it will make you continue to be in love with the residents of Stars Hollow. It premieres on Tuesday, September 13, right before the series premiere of "Supernatural" (starring Padalecki in a lead role.)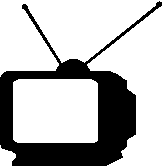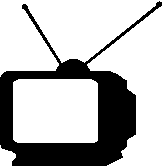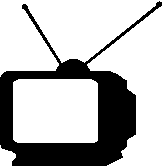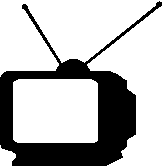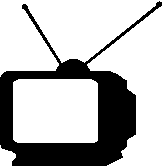 | | |
| --- | --- |
| Get the first season on DVD: | Get the second season on DVD: |
| Get the third season on DVD: | Get the fourth season on DVD: |
| Get the fifth season on DVD: | Get the soundtrack, which includes the theme song "Where You Lead I Will Follow," performed by Carole King and Louise Goffin: |
Ratings System: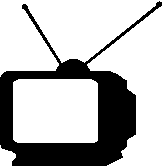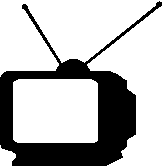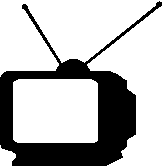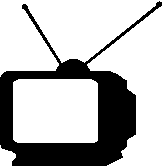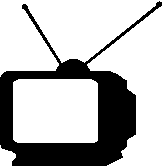 DO NOT MISS THIS SHOW!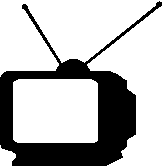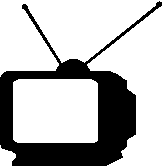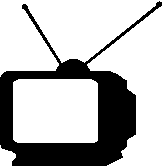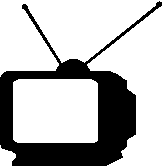 Try to catch this show every week...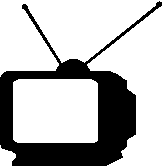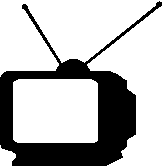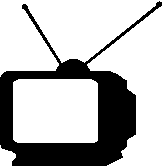 If a better show is on, tape this one...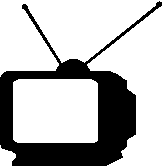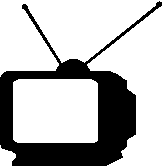 If nothing else is on, maybe this will be good...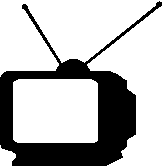 If this show is on, change the channel immediately!