Sign up below to get
the FREE Entertain Your Brain
Weekly Newsletter today!
"The Handler" Review
By Shawn McKenzie 10/31/2003
Joe Pantoliano has had to play some scummy characters in his career. From Teddy in Memento to his Emmy-winning role as Ralphie Cifaretto on "The Sopranos," he has really made a name in that dark type of character. This year though, he has been trying out some good guy characters, like his role as Ben Urich in Daredevil earlier this year, and his latest TV role in CBS's "The Handler." I realize that he has played both good and bad parts in the last 20 plus years, but I prefer it when he plays bad.
Joe Renato (Pantoliano) is an FBI agent who trains and handles agents who go undercover to solve crimes in Los Angeles. Joe works with government and local law enforcement agencies that come to him for help with both long-term and quick sting operations. Somehow, he seems to be everywhere at the same time. He directs a big group of agents, including Lily (Anna Belknap), a rookie undercover agent; Darnell (Hill Harper), the veteran; Heather (Lola Glaudini), a perky transfer from New York; and Marcy (Tanya Wright), Joe's assistant and only one he completely trusts. He also has his brother Lou (John Cassini), a recent convict just released from jail, to deal with.
In the first episode, Joe prepares Lily for her first undercover mission. She has to play a homeless girl trying to get home so she can infiltrate a street dope dealer's business. She spends the week trying to get in with the dope dealer, who brings her back to his place. Just as she thinks she is in trouble, she finds out that it was a test: the dope dealer was Darnell, an agent she hadn't met yet. Recent transfer Heather's first mission is to help the LAPD by playing the cousin of a missing girl named Maryanne Wessex. She confronts Maryanne's boyfriend Ray Mason, the man they suspect has her, in order to find the girl. She tricks him into leading them to Maryanne, who is found dead in a freezer. Joe tries to get an undercover agent named Alex (Pruitt Taylor Vince) working with some Russian mobsters out, but it is too late. Alex dies in a car accident, along with a stripper named Sonya (Olga Vilner) that he was running away with. Joe enlists a former Russian junkie prostitute named Elana to pose as the agent's widow to bust their prostitution ring, which succeeds, despite Elana's temporary lapse back into drugs. Lou is released from jail and moves in with Joe.
In the second episode, Darnell goes undercover as the car booster/wheelman for a group of bank robbers who dub themselves "the Rock and Roll Bandits." They are named that because they play a rock song on a boom box while they rob banks. A guy named Jackson (Christian Svensson) leads them, and Darnell is introduced to them by another wheelman named Moe (Branden Williams.) Darnell has Heather pose as his girlfriend, and they end up busting the robbers after a botched robbery of an armored car. Lily gets herself hired as a barmaid for a guy named Richard (Art LaFleur) so she can get some dirt on a judge named Donald Frame (Kyle Colerider-Krugh.) It is personal for Joe, because this judge had subpoenaed one of Joe's other agents, a guy named Freddy (Bill Lee Brown), into testifying, forcing Freddy and his family to go into witness protection. Lily gets goods on him for bribery, but also wants to have him busted for sexually abusing a teenaged prostitute named Ramona (Erica Muñoz.) The judge is busted on the bribery charges only though, and Joe finds out that Freddy has killed himself.
In the third episode, a couple of old faces re-enter Joe's life. A man named Artie Levy (Mike Starr) recognizes Joe, whom he knew as Bruno back in New York, and sets him up with a tunnel-digging job for a man named Dino Mantoni (Burt Young.) An old girlfriend of his named Gloria Flores (Sandra Purpuro) also comes back into his life. She had ruined Joe's marriage originally, and now she wants to hook up again. This concerns Artie and Dino, because they think she might be a rat. During their tunneling (they are digging a tunnel from a bookstore to a bank across the street), they keep getting constantly interrupted by customers, so Joe has Lily pose as his niece Stella to run the bookstore. While running the bookstore, she's hassled by a police officer (Jamie McShane) who has a crush on her. She also discovers a stolen books ring being filtered through a book dealer named Max Rosenheim (Armin Shimerman.) At one point, Dino has a heart attack. Artie wants Dino to die so he can finish the job, but Joe gets him to the hospital. Dino wants Artie taken out, but Joe convinces Artie to leave town instead. He doesn't convince Gloria to leave though, and the episode concludes with a lot of loose ends not tied up.
In the fourth episode, Joe works with Heather to bust a killer of the Johns of prostitutes for financial gain named Gerard (Peter Weller.) Joe uses one of Gerard's prostitutes named Jackie (Heather McComb) to get Heather in with him. Heather poses as a prostitute who needs Gerard to get rid of the body of a John she killed. Gerard cuts up the body and takes Heather out to an underpass to dispose of the body. Joe's team loses his tail, and Heather fears for her life. She finds out that Gerard used to be a vice cop, and they later find out that he gets a sexual thrill by killing the prostitutes he doesn't regularly work with. He had decided he wants Heather to be a regular, so she survives. Darnell and Lily help another agency with a stall job. They need to wire the car of a drug dealer named Miguel (Juan Garcia) with surveillance equipment, so they need Darnell and Lily to stall Miguel and his partner Nestor (Sal Lopez) while they do that. Darnell and Lily pose as an arguing married couple, and it works for a while, but the wiring job takes longer than expected. They decide to rob Miguel and Nestor to further the stalling, which does the job.
In the fifth episode, one of Joe's guys, Guy Mason, is killed while on loan to the LA South Central Gang Task Force. The detectives on the task force, Detective David Henke (Joe Sabatino) and Detective Tony Wallace (Gary Yates), claim with Detective Sadler (Rod McLachlan) of the LAPD that Mason's tail was lost when he was riding with a gang member named Paul Calderon (Casmir.) Joe wants to investigate the task force, and Joe's boss, Marty (Ed O'Ross), lets him do it, because he feels responsible for having Mason work double undercover (against the gangs and the dirty task force.) Lily poses as a med student so she can find out exactly how Mason died. She observes Detective Mirante (Brian Catalano) talk Dr. Kim Anderson (Emily Kuroda) into changing her testimony over some handcuff marks. Darnell poses as a reporter doing a report on gang crime. He gets a lead with Frederick Speed (Anthony Chisholm) and his mechanic brother (Dan Martin), who tells him that Mason was shot elsewhere and then brought to where he was found. He gets this information in exchange for finding Eddie Williams (Shay Roundtree), a kid who was taken away by the task force and beaten to garner a false confession out of him. Eddie is found, returned to his mother Yolanda (Yvette Ganier), and identifies the detectives who beat him. Marcy poses as a funeral home worker who talks to Mason's girlfriend, Tonya Sanchez (Jennifer Ferdinand), to find out if she knew he was a cop. Tonya makes her, but she cooperates with them, because she suspects the task force as well. Joe busts them with the help of Mason's notebook, which Tonya found for him.
I liked the show, but I had a few problems with it. The first episode had way too many things going on at the same time, and Joe was miraculously in almost every scene. The continuity was severely off (come to think of it, what happened to Joe's brother Lou?) I liked the next few episodes, though the third and fourth episodes left a few plot holes hanging. I kept expecting a "to be continued," but it didn't come. It's not like this is a serial show, a la "Alias" or "24," so I didn't understand why they would set up a story and never finish it.
Surprisingly, Pantoliano's performance is one of the least interesting of the cast. Belknap makes me actually believe that she is a rookie. It is better than Keeley Hawes' rookie character Zoe on A&E's "MI-5." Harper and Glaudini are great as veteran agents who have confidence, yet still show their limitations. As I said before, I prefer it when Pantoliano plays bad, because in this show, he has to rely on the supporting cast to make him interesting.
I will watch "The Handler," but not for Joey Pants. The show recently got a full season order, so maybe we will revisit some of those plotlines that weren't tied up. Pantoliano probably won't get an Emmy for this show, but at least it gives him something to do until he ends up in one of Tony Soprano's dream sequences.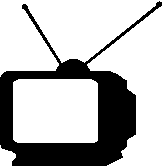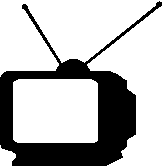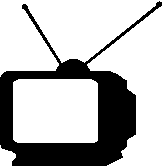 1/2
Ratings System: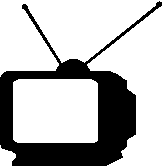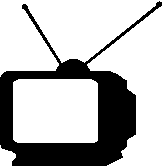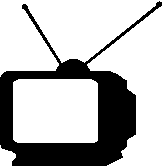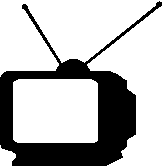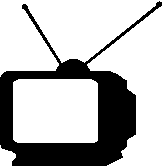 DO NOT MISS THIS SHOW!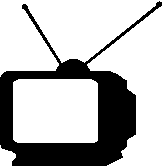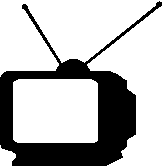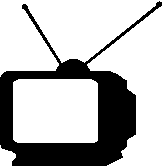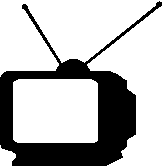 Try to catch this show every week...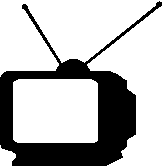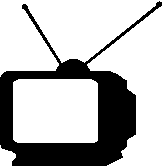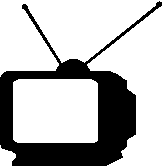 If a better show is on, tape this one...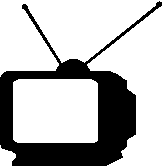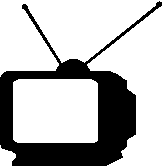 If nothing else is on, maybe this will be good...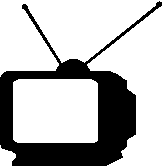 If this show is on, change the channel immediately!