Sign up below to get
the FREE Entertain Your Brain
Weekly Newsletter today!
"Head Cases" Review
By Shawn McKenzie 09/22/2005
When a movie star's career goes downhill, the first thing they do to get some momentum back is star in a TV show. I've always felt like this was an insult, as if TV was beneath them. Anyway…FOX's "Head Cases" is the first of several shows premiering this fall to take advantage of a movie star's talent. "Talent" is an iffy word though, depending on the star. Chris O'Donnell, the star of this show, has made some of Hollywood's worst movies. Ironically with this show, he might be able to turn the tables for his career, if at least creatively.
O'Donnell plays Jason Payne, a highly successful civil litigation lawyer who works for the law firm of Hawkins & Bates in Beverly Hills. He is married to Laurie (Krista Allen), and they have an 8-year-old son named Ryan (Jake Cherry.) Jason is always busy, and he never has any time for his family. One night, he has a nervous breakdown, and he is sent to the Wellness Center, where he is looked over by Dr. Robinson (Rockmond Dunbar.) Two months later, he is released and is allowed to resume his life, but a condition of his release is that he has to have a "buddy partner" who can help him. His buddy partner is Russell Shultz (Adam Goldberg), a low-rent criminal attorney whose clients are hookers and porn stars. He has explosive disorder and he lives with his mother Ida (Caroline Aaron), whom Shultz prefers that she call him only by his last name. When Jason returns to work, his bosses Daniel Gold (Bruce French) and Frank Simon (Bruce Nozick) tell him that he is fired. Also, Laurie has kicked him out, and she won't let him come home. After successfully winning a case with Shultz, they decide to set up their own firm on Venice Beach called Payne & Shultz. Lou Albertini (Richard Kind) is their paralegal who is introduced in the second episode.
The first episode mostly sets up the premise for the series. Jason is preparing for the most important trial of his career, which could make him a partner, though he is feeling a little bit on edge. Laurie reminds him that he has a meeting with Ryan's school psychologist, which he promises to make. Meanwhile, Shultz is preparing to defend a hooker named Tammy (Catherine Brewton) with a First Amendment defense. Jason does his first day of defense for a high-powered client named Tyler Ward (John Sterling Carter), accused of looting his employees' retirement funds. Shultz goes nuts, taking off his pants in front of Judge Newton (Jack Shearer), and running out of the courtroom. That evening, he gets a message from his secretary, Nicole Walker (Rhea Seehorn), that Laurie called about the meeting that Jason missed. He comes home to discover that his bags have been packed and that she has changed the locks. He checks into the Four Seasons hotel, and that night, he has a nervous breakdown. Two months later, he is released from the Wellness Center (I know…I already said this…but I'm just explaining the setting), and Dr. Robinson pairs him with Shultz, a man Jason already met when Shultz was running out of the courthouse. Shultz asks Jason if he will help him with a deposition for Amy Ponti (Jessica Kate Meyer), a nymphomaniac who works at a dental supply company called Dentabrite who has slept with virtually everyone in the office. She didn't do it because she was trying to advance her career…it was because she really likes sex, but her employers fired her because of it. After he finds out that Laurie won't let him come home again, Jason reluctantly agrees to sit in with Shultz on the deposition. Shultz ends up hitting the opposing council, Barry Blumberg (Phil Abrams), over the head with a thick evidence codebook during the deposition, and he is arrested. After posting Shultz's bail, Jason goes back to his firm, where is told that he is fired. Shultz gives Jason a list of 300 clients from Hawkins & Bates that he got from Nicole, and Jason manages to successfully contact one of the people suing them (he was having a problem explaining the nut house thing.) The client is Patty Knight ("Nip/Tuck's" Kelly Carlson), who is suing her husband, Grant Morgan (Ryan Cutrona), for divorce. Grant happens to be Hawkins & Bates' biggest client though, so this is a bit of revenge for Jason. Under the terms of their prenuptial agreement, she can't cheat on Grant. Grant has a surveillance tape showing Patty having a drink with a man named Clay Burroughs, an old boyfriend from high school. She was set up, but she has a hard time proving it. Shultz goes into court in the Ponti case, where Judge Silver (Joanna Lipari) demands that Shultz provide a reputable medical expert to prove that Amy suffers from nymphomania, which is covered under the Americans with Disabilities Act (I highly doubt that, but whatever.) Later, Shultz shows up at Jason's new apartment, where he has abducted "a Clay Burroughs" (Lance Zitron as the guy Shultz has abducted), not "the Clay Burroughs" (this show really plays around with ethics…I think that Shultz would be doing hard time by now for a kidnapping.) The next day, Jason is offered a deal by Frank to drop the divorce suit, and he blackmails him into taking the offer by threatening to tell Laurie about a one-time affair Jason had with opposing counsel in Philadelphia long ago. Jason decides to head Frank off at the pass by telling Laurie himself, which relieves Laurie of her guilt of her leaving him. Shultz gets Dr. Ruth Westheimer (playing herself) to testify in the Ponti case, which wins the case for his client (Dr. Ruth says that she testified in order to return a favor of Jason.) In exchange, Shultz takes incriminating pictures of Morgan having sex with a porn star client of Shultz. Jason doesn't want to use the pictures, but when Morgan insults him, he uses them, prompting Morgan's girlfriend Fiona (Beau Garrett) to rat him out about the set-up. Frank offers to make Jason a partner if he will drop the case, but he refuses. Hence, Payne & Shultz is born.
In the second episode, we are introduced to Lou, whom Jason meets as Lou sleeps naked on Jason's office couch. Lou was a prominent civil attorney in Baltimore, but he isn't a lawyer anymore. The first case for Payne & Shultz is representing Ken Barton (Tyler Francavilla), a man accused of arson and environmental terrorism, who is facing 30 years for blowing up a car dealership. Ken is the husband of Madeline Barton (Brooke Nevin), Ryan's old babysitter and the daughter of the owner of the car dealership, Al Girard (Sam McMurray.) Madeline is pregnant, and she doesn't want to see her new husband of four months go to jail. Ken and Madeline are members of Environmental Liberation Front (ELF), a group that takes on big corporations that harm the environment (Shultz used to be an ELF himself.) She and Ken eloped after they both dropped out of Stanford, and now they are in this situation. Shultz gets Judge Walters (Charley J. Garrett) to lower the bail to $25,000, which Madeline pays (being a hippie must pay well.) Ken gives Jason an attitude, but he claims that he was set up, because he was at the Ventura County line watching the grunion run. Jason tries to hire Nicole to work for him, but she refuses. He takes up this issue with Dr. Robinson, who tells him that he needs to stop taking Nicole for granted. Jason tries wooing her from her current boss, Paul Rothman (Jim Gleason), with candy, and she agrees…for the same salary that she had at Hawkins & Bates. Madeline pays Payne & Shultz $15,000 to represent Ken, though Jason doesn't think that Shultz should take on the case. After a confrontation with Al and his wife Barbara (Stephanie Nash) out on the golf course, Jason agrees to help Shultz in the case. In the courtroom, Shultz successfully interrogates a witness to the bombing named Bruce Conti (Armando Valdes-Kennedy) who had received a promotion from the car dealership not long after. He gets Bruce to admit that he couldn't have possibly seen the bombing, since he was fooling around with another co-worker at the time. Jason receives a tape showing Ken's friends signing into a gamer conference 200 miles away from the grunion run (Ken wasn't with them), so his alibi is shot. All he has is his word, since he was all alone at the time of the bombing, and Madeline was giving a speech at a charity function. Shultz is a little worried about letting Jason in on Lou's past as a bank robber in the '70s (Jason knew already…he had checked up on Lou.) Shultz and Lou visit the ELF headquarters, and they realize that they are a bunch of pansies that couldn't have done the bombing. Madeline gives Jason some gambling sheets she found in Al's office showing that he owes a bookie named Georgie a lot of money. The bombing might be a way to collect on the insurance money. Back in the courtroom, D.A. Mendez (Pia Artesona) shows a videotape of a rally in which Ken's group chants about burning the dealership down. Ken admits that he did the chant, but that he would never actually do any real violence. Jason and Shultz stall while Lou brings in Georgie in to provide new evidence. It seems that Al upped his insurance just before the bombing, but Barbara handled the books, so she figured that she could kill two birds with one stone by paying off her gambling debts and getting rid of Ken.
While director Joel Schumacher is the one who is most credited with ruining the last two Batman movies (and I'm not talking about this year's Batman Begins), O'Donnell played a big part in the failure of those movies as Robin. He also starred in probably one of the worst John Grisham adaptations, 1996's The Chamber, and has made horrible movies since, like 1999's The Bachelor and 2000's Vertical Limit.
Goldberg has made a career out of playing highly annoying characters. He has mostly been in supporting roles though, and for some reason…I like him. The "Odd Couple" chemistry between them is fun to watch.
I know that this show is in the vein of FOX's "Ally McBeal," but even as a non-lawyer, I have found the legal proceedings to be unrealistic. The fact that Shultz hasn't been arrested many more times than he has in these first two episodes is mind-boggling. I like unique and interesting, but we need a smidge of realism here.
So far, they haven't gotten into Jason's family life much since the pilot. In fact, the second episode doesn't show Laurie or Ryan at all. I've noticed a little possible love triangle between Jason, Laurie, and Nicole, but I don't know how long that will play out.
Bill Chais created "Head Cases," and aside from some unrealistic attributes, it isn't bad. Unfortunately, it might be one of the first shows to get cancelled, because the ratings are horrible so far. Maybe the first appearance of Rachel Leigh Cook, who will join the cast soon, will boost the ratings [note: after I wrote this, FOX announced that they had cancelled the show, making it the first show of the 2005-2006 season to be cancelled.] At least O'Donnell can claim to be in something good now for the first time since 1992's Scent of a Woman, the last project that he starred in that was actually decent.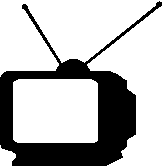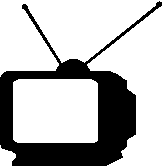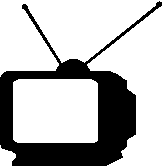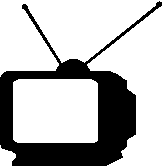 Ratings System: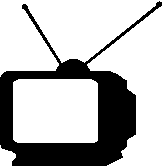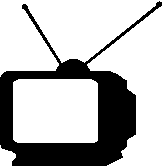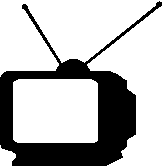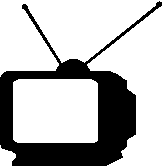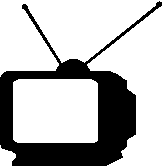 DO NOT MISS THIS SHOW!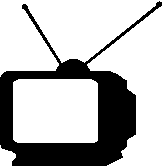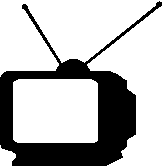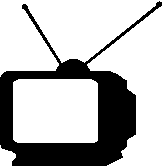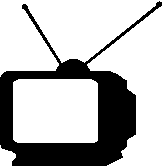 Try to catch this show every week...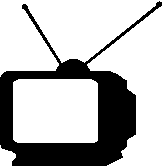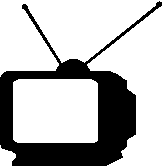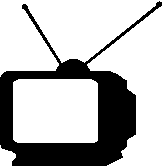 If a better show is on, tape this one...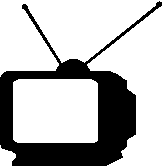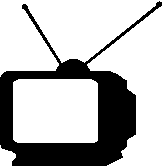 If nothing else is on, maybe this will be good...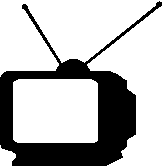 If this show is on, change the channel immediately!