Sign up below to get
the FREE Entertain Your Brain
Weekly Newsletter today!
"I'm with Her" Review
By Shawn McKenzie 10/12/2003
ABC's new "I'm with Her" may be inspired by series creator Chris Henchy's real life story of his relationship with wife Brooke Shields, but if you are like me, you'll be thinking Notting Hill when you watch it. That doesn't matter, because like the movie, this show is charming and funny.
The first episode sets up the premise of this show. Patrick Owen (David Sutcliffe) is a single schoolteacher for Carter High School who meets his girlfriend by a chance of fate. While having coffee with his best friend and fellow teacher Stevie Hanson (Danny Comden), a dog bites him in the butt. The dog's owner is a famous, Julia Roberts-like movie star named Alex Young (Teri Polo.) There is an instant spark between the two. Even though Patrick recognizes Alex, he pretends as if she is just a normal woman. Alex apologizes for her dog and writes her number down on Patrick's hand, for any medical costs he might incur over having a doctor look at the bite. Patrick wants to call her for more than that, and Stevie begs him to do so, but he thinks that Alex is out of his league. What he doesn't realize is that Alex wants him to call her for social reasons. Alex calls him instead (I don't know how she got his phone number) and Stevie answers. After realizing that it was Alex, he pretends to be Patrick and asks her out for coffee. This worries Alex's sister, Cheri Baldzikowski (Rhea Seehorn), who suspects that Patrick may be a stalker. They end up swinging golf clubs at a driving range. She suggests that they go to a movie premiere for their next date. The next day, he is stalked at school by the paparazzi, which doesn't please him too well, and considers not seeing her anymore. He decides that, even though Alex is a famous movie star and he is an everyday Schmo, he still wants to date her. She likes that he is normal, because it grounds her (he even convinces her to do a play instead of a big budget movie.) He goes to the movie premiere for her new film And Baxter Makes Three, but is overwhelmed by the attention that Alex receives. They both decide to keep dating anyway.
For their second date (or third, if you consider the coffee/golf date), Patrick decides to take Alex dancing. The episode starts at the end of the movie premiere date. They set up their next date, and Patrick thinks Alex might have fun swing dancing, since she played a swing dancer in a movie called Swing Baby. Trouble is, he doesn't know how to dance, so he takes swing dancing lessons from Les (James Belushi), a burly dance instructor, in order to show Alex a swinging good time. Unfortunately, when Patrick comes to pick Alex up for their date, Cheri tells Patrick that Alex can't dance (the dancer in the movie was a dance double.) He decides to take Stevie's advice and use information taken from the Internet on what Alex considers a romantic date. Despite the cost, Patrick takes her in a limo to a French restaurant, and accidentally buys a $700 bottle of wine. He admits to Alex that he intended to take her dancing, and she thinks that it was sweet that he took lessons for the date. She asks him out again, because she wants to get the date right.
In the third episode, Patrick and Alex reach the "big date," a.k.a. the date where they sleep together. In a café before deciding whose place to go to that night, they run into Molly (Suzanne Cryer), an ex-girlfriend of Patrick's, who is a sophisticated and prolific writer. Molly doesn't know or care about Alex's movie star fame. Alex becomes jealous of Molly when she feels that she is less intelligent than Patrick's ex. Molly invites the couple to her book party, which makes Alex even more jealous. She decides not to go through with the "big" part of their date. Before the book party, Alex decides to watch a 12-hour All History Network biography on Hitler to get cultured up. At the party, her Hitler trivia comes off as awkward. She admits to Patrick that she feels less intelligent than Molly, and therefore less attractive to him. He tells her that Molly was too cold and that she knows him better than Molly ever did. They end up leaving the party and doing the "big" thing.
I liked the culture clash between the two characters. The third episode fortunately showed that the show isn't always going to be about Patrick's insecurities. Polo and Sutcliffe have great chemistry together, and Polo is believable as a big movie star. Comden is a little annoying as Patrick's goofy friend, but Seehorn is hilarious as Alex's skeptical sister.
I think "I'm with Her" has the potential for a great first season. Beyond that, I hope the writing has as much quality as the first three episodes. I guess we have marriage and a baby to look forward to, since that happened in Henchy's life. I'm just wondering if Patrick will give up being a teacher to write for TV shows. That way the show will go full circle.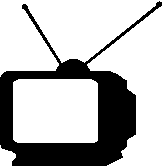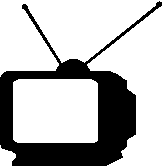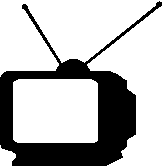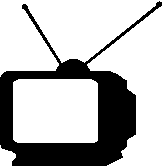 Ratings System: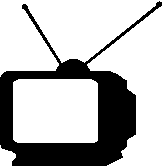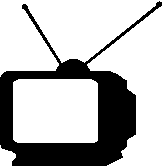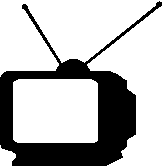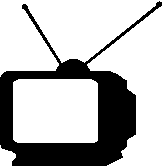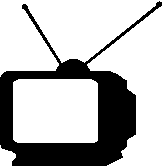 DO NOT MISS THIS SHOW!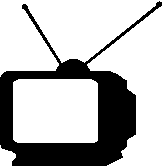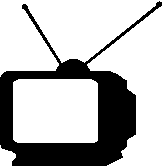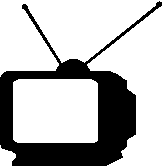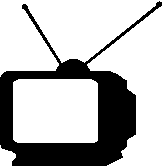 Try to catch this show every week...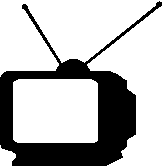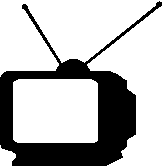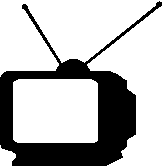 If a better show is on, tape this one...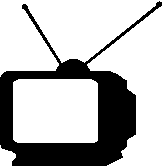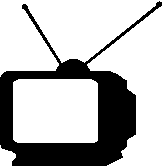 If nothing else is on, maybe this will be good...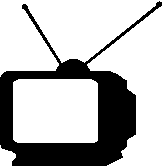 If this show is on, change the channel immediately!