"Invasion" Review
By Shawn McKenzie 12/17/2005
I have finally gotten to review the third of three alien invasion network TV shows, following CBS's unfortunately cancelled "Threshold" and NBC's "Surface." ABC's "Invasion" isn't as bad as my least favorite of the three, "Surface," but it isn't as good as my favorite, "Threshold."
The series starts in the wake of a hurricane called Hurricane Eve and the efforts of the people to rebuild the town of Homestead, Florida. Florida Everglades park ranger Russell Varon (Eddie Cibrian), the divorced father of two kids, 15-year-old Jesse (Evan Peters) and 7-year-old Rose (Ariel Gade), is expecting a third child with his new wife, WNKW Channel 7 I-Team local television reporter Larkin Groves (Lisa Sheridan.) He had a criminal record as a kid when he shot and killed his abusive uncle, but he has finally told Larkin about that.
Larkin's brother Dave (Tyler Labine), an unemployed 27-year-old former apartment building manager, has all sorts of conspiracy theories…mostly having to do with military cover-ups. He helps around the house and watches the kids, while he isn't writing for his online blog. During the storm, Rose was looking for her cat Catalina when she witnesses hundreds of lights floating towards the water in a cove near their house. She tells Dave about the lights, and he discovers a skeleton and a part of a plane that may be the work of an EBE…an Extraterrestrial Biological Entity. He shares this information with Russell, who is also a marine biologist, who doesn't believe him at first (and he still doesn't believe it, even though there have been numerous instances of alien proof.)
When Russell's ex-wife, Chief of Staff of Homestead Hospital Dr. Mariel Underlay (Kari Matchett), the mother of Jesse and Rose, is found naked in the water the morning after the storm, with no marks on her and no memory of what happened the night before, he becomes suspicious. She has been acting weird lately…something that Rose has pointed out (Mariel also has a new fascination with water.) She might be one of the "pod people," as Dave puts it, but she doesn't seem to know herself…especially after she encounters a rotting corpse version of herself in the cove.
Mariel's husband, Sheriff Tom Underlay (William Fichtner), who has a daughter of his own named Kira (Alexis Dziena) from his late first wife Grace (who died in a plane crash in 1996, which Tom was the sole survivor), orders the entire area quarantined…claiming that there are contaminants in the water. It made his wife and a priest named Father Jeffrey Scanlon (Ivar Brogger) end up naked and unconscious near the cove. Dave thinks that Tom might be in on the military cover-up with this quarantine, or as Tom calls it, a "safety circle." Otherwise, he just acts creepy all of the time.
Russell and Dave try to study the skeleton bones that Dave thinks is a half-human/half-alien hybrid penetrated by 12 prods. Dave is sucked into the cove by the lights while studying them with Russell, and he ends up in the hospital with 12 marks on his body.
An Air Force scuba diver named Lt. David Paxton (Nick Cokas) is found with those same 12 marks, but he dies mysteriously (he is also found with a spiky eyeball thing buried in his head.) Paxton's body and the skeleton (the latter of the two was being stored in the trunk of Dave's car) disappear, and they have no idea what happened to either of them (this is right after Tom confiscates Dave's pictures of Paxton at the hospital.) Larkin further finds it odd that Paxton's wife Katie (Anne Dudek) thinks that he is overseas right now. Tom takes Larkin to a military outlet in Key Largo where they are searching for a missing weather plane, just to throw her off the track. She does see them loading some boxes into a truck though, and she wants to know what is in them. She talks an ex-boyfriend of hers named Vince Teracoma (Matt Ross), who works for a military base, into letting her see the base. She sneaks off into an unrestricted area of the base, where she sees more of those boxes. Someone later follows her and runs her off the road, but she survives.
A man named Healy (Rocky Carroll), who had witnessed an alien infestation following a hurricane in Cuba, and Pria (Meera Simhan), a.k.a. Connie, a woman whose family was killed by an alien infestation following a hurricane in Brazil, stole the skeleton in Dave's car. They kidnapped Dave and showed him a recreation of the skull…that looked like Tom.
Terrence Gale (Jeff Perry) from the Florida Department of Health has been trying to contain a virus in the town, but Tom suppresses him (the "virus" might be making people sick and/or alienized…and Gale thinks that he might be the carrier.)
Meanwhile, Jesse likes Kira, but she has a jerky boyfriend named Derek Culie (Michael Mitchell), who was alienized as well by one of the lights in the water. Later, Derek starts to have the alien hots for Mariel when he talks to her during one of her hurricane survivor groups at the local church, but Tom squashes that noise quickly (he also teaches Derek how to breath underwater.)
Mona Gomez (Aisha Hinds) is a colleague of Russell who tries to help him in any way that she can, and Deputy Lewis Sirk (Nathan Baesel) is Tom's one-armed toadie (though he was briefly two-armed when one of those alien light fishes grew his arm back. Tom convinced him to cut it off again with a chainsaw in order to not be perceived as a freak.)
Russell, Dave, and Larkin try to explore what is going on in this alien conspiracy, but they keep getting resistance from Tom, Mayor Littles (Holmes Osborne), and Larkin's boss Valerie Shenkman (Veronica Cartwright.)
Former "Hardy Boy" Shaun Cassidy created this show, and it isn't too bad. He has made a name for himself for creating some original, but short-lived, TV shows (if we ignore last season's "The Mountain" on the WB.) The precursor for this show has to be his first series…CBS's "American Gothic." That show was weird and creepy as well, and you had to tune in every week to find out what happened (most people aren't big fans of TV shows with a continuous storyline, even though I love them.)
Two cast members steal the show. Fichtner, mostly known for his film work, is appropriately eerie as Tom. I like him better when he plays bad guy roles. Labine plays the comic relief, but despite his wacky theories, he seems to be more in tune than any other character.
The show is a little slower than the other two alien invasion shows. It also seems to have the least amount of special effects. "Surface" has the most special effects, and it has the fastest-moving action, but it is the least interesting. "Threshold" had a few special effects, but its pace was just right. This show is the slowest of the three because it seems to take longer for it to give viewers answers. It is similar to its ABC Wednesday night partner "Lost" in that aspect. The "invasion" seems to be more of a slow body-snatching takeover (similar to NBC's excellent '80s sci-fi show "V.") We rarely see any effects, and it instead relies mostly on weird (but good) acting by the cast that we suspect have been alienized. In the tenth episode, we were finally able to see a close-up of one of the alien fishes, and we saw the process that goes on when they alienize a human. Mariel's conflicted feelings about her alienization are supposed to be metaphors for broken divorced families.
"Invasion" benefits from the monster lead-in…"Lost." "Threshold" died because it couldn't find a good footing. "Surface?" That one is a mystery (it's getting better, but it's still my least favorite of the three.) If viewers (and I) can find the patience to stick with the show until we get more answers, it might be quality viewing. Do you think you can tear away from NBC's "Law & Order" and CBS's "C.S.I.: NY" to watch this show?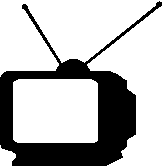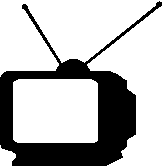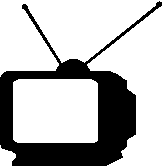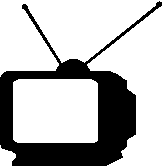 Ratings System: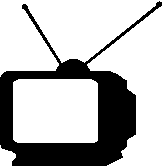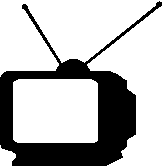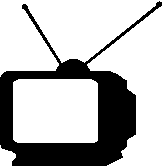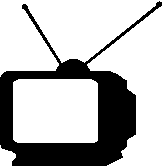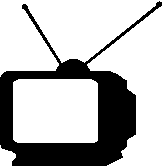 DO NOT MISS THIS SHOW!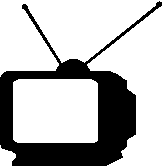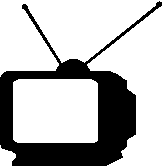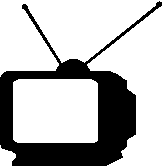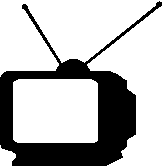 Try to catch this show every week...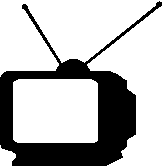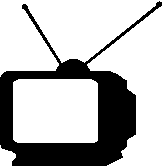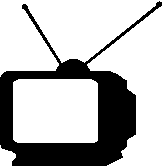 If a better show is on, tape this one...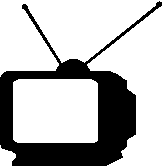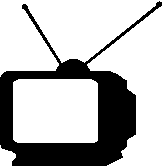 If nothing else is on, maybe this will be good...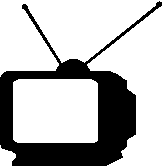 If this show is on, change the channel immediately!