Sign up below to get
the FREE Entertain Your Brain
Weekly Newsletter today!
"Joan of Arcadia" Review
By Shawn McKenzie 10/29/2003
I am not a religious person, so I was a little wary of CBS's new Friday night hit "Joan of Arcadia." The trailers for the show didn't indicate how witty and fun this show is. I can guarantee you, you don't have to be religious to absolutely love it.
Will Girardi (Joe Mantegna) is the new police chief to the city of Arcadia, Maryland. The town had experienced an outbreak of serious crime, and it was his job to clean up the town. Until recently, he had worked with Lt. Michael Daghlian (Erik Palladino) to do just that. He has moved there with his wife Helen (Mary Steenburgen) and their three kids. Helen works part-time at their two youngest kids' high school, Arcadia High, and was an art school dropout (because of a tragic event) before she met Will. Their oldest is their 19-year-old son Kevin (Jason Ritter, the late John Ritter's son), a former high-school sports star who is paralyzed from the waist down and in a wheelchair because of a car accident that occurred about a year and a half ago. He has recently started driving again, and is working as a fact-checker for Rebecca Askew (Sydney Tamiia Poitier) at the Arcadia Herald. Their youngest is 15-year-old science-geek Luke (Michael Welch.) Other than geeking out seriously about science, he doesn't do much else, unless you count miserably failing at insulting his sister. That brings of to Kevin and Luke's sister, the 16-year-old title character Joan (Amber Tamblyn.) She is just trying to get by as an average teenager, but lately various people keep coming up to her, introducing themselves as God, and giving her specific directions to do various things, such as get a job or build a boat. Except as a guy (Kris Lemche) she thinks is cute, God has appeared differently every time. The activities that God has her do don't make any sense to her, since they almost always never directly change her life for the better. Even though she doesn't have to, she's keeping it all a secret for now. She'd like to tell her two best friends in Arcadia, Adam Rove (Christopher Marquette) and Grace Polk (Becky Wahlstrom.) Adam is a weird kid that Arcadia High Vice Principal Gavin Price (Patrick Fabian) thinks is a stoner (though he isn't.) Adam clearly wants to be more than just friends with Joan, and Joan seems to know this, but she isn't letting it happen yet. Grace is a tomboy with an attitude, and she doesn't keep anything a secret, other than her sexual orientation (everyone thinks she is a lesbian.) Joan hopes that someday she will be able to figure out why God is making her do these things, or at least convince him to perform some miracles for her family, like making Kevin walk again.
Starting with this review, I am going with a more condensed episode summary. I think it is ridiculous that I have allowed five episodes of this wonderful show go by without posting its review.
In the first episode, we get the setup for the show. It is done very creatively by having Joan's first God, the Cute Boy, lay it out in one shot in a way to prove that he is God. God wants her to get a job at Skylight Books, a job she still seems to have later in the series. Her getting a job makes Kevin realize that he needs to get on with his life. Will hunts for a serial killer, and catches him after he tries to attack Joan.
In the second episode, God wants Joan to join Mrs. Lischak's (Elaine Hendrix) AP Chemistry class with her brother Luke. It is in this episode that she meets Adam and Grace for the first time. Kevin gets his driver's license and an ugly station wagon to go with it. He almost gets a date with a hot fast food drive-thru girl named Barbie (Tiffany DuPont), but chickens out. Will learns that he is on the list to join a fraternal order, but the man who wants to induct him, Fire Chief Tom Wyatt (Conor O'Farrell), turns out to be the person who set the fire in an arson case that resulted in a death.
In the third episode, God wants Joan to join the chess club, despite the fact that she doesn't know how to play the game. The purpose for this was to teach her how maneuver people in real life as she would have to in the game. Helen holds out hope that Kevin will walk again, since she swore that the doctor never said, "He will never walk again." Will reluctantly works with a psychic named Charlotte Bloome (Lee Garlington) to find a missing child. Charlotte tells Kevin that he will dance at his wedding, which sparks everyone's hope.
In the fourth episode, God has Joan build a boat, once again with no explained purpose. She finds that she has a knack for boatbuilding, until she talks to V.P. Price. Adam is convinced that Price sucks whatever talent a kid has out of them, and Joan almost tells Adam about the God thing. Kevin wants a transmission for his car, but Will will only pay for it if he plays on Barry "Bear" Caldwell's (Mitch Longley) wheelchair basketball team. Kevin takes this as a message that Will preferred him to be an athlete, so he burns Will's memory book containing photos of Kevin's achievements as an athlete. Will just wanted Kevin to get some exercise and do something, other than moping, and they bond by working on Joan's half-finished boat.
In the fifth episode, God wants Joan to hold a garage sale. While digging through the family's old stuff, they find a few portraits that reflected a darker side of their painter, Helen. Joan also meets a cute DJ at school named Clay Fisher (Nate Dushku) who asks her to hang with him on the same day as the garage sale. Will works on a rape case, which hits home, because the reason Helen dropped out of art school and painted those portraits is that she was raped. Daghlian falsifies a document to secure a conviction in the rape case, but Will fires him for doing that, even though he knew Daghlian's intentions were good. Clay comes by the garage sale, and while using the bathroom, steals Will's badge. Joan finds out about this from Adam, gets the badge back, and essentially dumps him. Helen tells Joan about her rape experience after Will pleads for her to do so. Oh, and Kevin gets his fact-checking job in this episode, and his boss Rebecca becomes the first person to not feel sorry for him.
CBS had just gotten rid of a long-running religious show called "Touched by an Angel," and I wasn't looking forward seeing another one. Fortunately, this show is no more religious than those Oh God movies that starred George Burns. Its biggest strength is the writing. It's almost as witty as "The Gilmore Girls," though not as fast paced. They also have excellent opportunities for guest stars with the whole God-appearing-to-Joan-differently-each-time gimmick.
I love all the performances in this show. Tamblyn is a great find as the lead character. Marquette and Wahlstrom are interesting friends for Joan. Ritter is good, though I hope he eventually stops feeling sorry for himself (I think this job will do that.) I wasn't hip to Mantegna and Steenburgen's chemistry as a couple at first, but now I like it. The one minor problem (not enough to give it a lower rating) is Welch's character. I like him, but he has absolutely nothing to do so far. I hope they include him more in the future.
Check out "Joan of Arcadia," even if you aren't religious. The show will make you laugh, cry, and might even make you think about your own spirituality or perception of God. I love how the show doesn't get preachy, and has an interesting take on how we see the Almighty. I doubt you'll be smitten if you try it.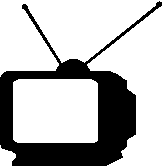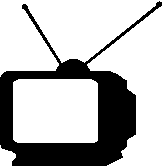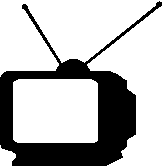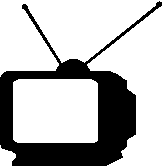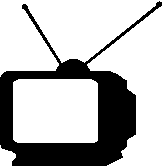 Ratings System: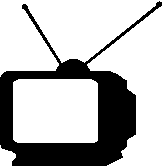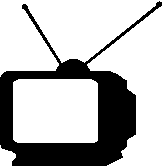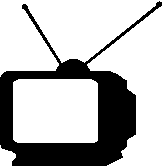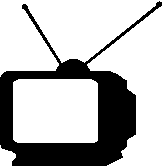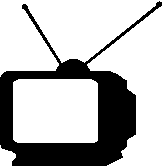 DO NOT MISS THIS SHOW!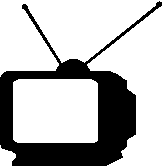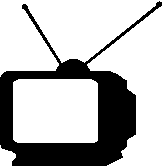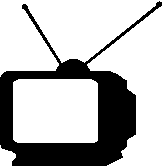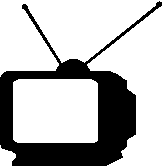 Try to catch this show every week...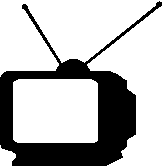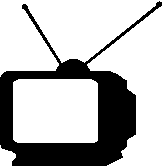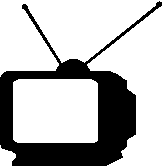 If a better show is on, tape this one...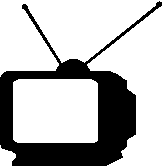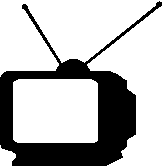 If nothing else is on, maybe this will be good...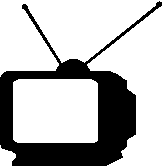 If this show is on, change the channel immediately!