Sign up below to get
the FREE Entertain Your Brain
Weekly Newsletter today!
"K Street" Review
By Shawn McKenzie 09/28/2003
You know how some people don't like it when musicians become actors? Try politicians. They make musicians look like Oscar contenders. HBO's new show "K Street" might be the first HBO series in a while that I wasn't crazy about.
The show combines real Washington D.C. politics with fictional storylines. Unlike HBO's mostly unscripted "Curb Your Enthusiasm," this show acts more like a real documentary. According to the show's web site, they look at the newspapers and political shows on Sunday mornings, spend the next three days shooting in D.C., and finish their editing to be on the air the following Sunday night. It stars political speechwriters James Carville and Mary Matalin, whose marriage to each other inspired the 1994 movie Speechless. Political consultant Michael Deaver also stars in the show. All three of them play themselves. Amongst the fictional characters are Tommy Flannegan (John Slattery), Maggie Morris (Mary McCormack), and Francisco Dupré (Roger G. Smith.) All of them work for a fictional political consulting firm called Bergstrom Lowell in Washington D.C. and advise real politicians each week on their campaigns.
In the first episode, the firm helps prepare former Vermont Governor Howard Dean on his run for President in 2004. This doesn't make Mary and Maggie too happy, because Dean is a Democrat, and Mary wants the firm to be unbiased, since they are already consulting Republican Senators Don Nickles and Rick Santorum. After arguing about it, James and Tommy handle Dean themselves, with some assistance from another political consultant, Paul Begala. James tells Mary that one of the investors of the firm, some guy named Mr. Bergstrom, highly recommends hiring Francisco as another consultant. Maggie tries to assure Nickles and Santorum that James is a nut and doesn't represent the firm while advising Dean. While prepping Dean for an upcoming debate, James gives Dean a joke about Trent Lott, which he uses later in the debate. This upsets Mary, and she makes a joke that James may never be welcome back again. Maggie talks to her boyfriend on her cell, and is visibly upset when he tells her that he has to cancel their plans for that evening. The next day, James and Mary interview Francisco. Francisco sucks up to them and then rambles on about something regarding the Bible or dictionaries or something. The interview ends with Francisco inviting them to see jazz musician Branford Marsalis with him. James and Mary think he is weird, but obviously hire him, because that is what Bergstrom wants.
In the second episode, the firm wants to represent the Recording Industry Association of America (RIAA) in their battle against downloading music. James meets Francisco at the Marsalis concert at the Ritz-Carlton Hotel. After the concert, Marsalis goes off on the state of music today. This gives James an idea that the firm should represent the RIAA to help improve their image. Tommy and Maggie want to use anti-downloading TV spots (after testing them out with focus groups.) Francisco thinks that kids will ignore the spots (on a side note, I agree with Francisco, since they would be about as effective as those goofy Reefer Madness-like spots currently running against marijuana, but I wish he wouldn't be so weird in his explanation of his point. What was that stupid Ice Cube example?) Since he whispers everything he says and makes off-the-wall weird points, Tommy and Maggie want to investigate Francisco's background. Tommy tries to get Washington Post media reporter Howard Kurtz to write about the RIAA, but he refuses. Maggie tries to get Tamara Haddad, the Executive Producer of "Larry King Live," to have U2 frontman Bono on the show talking about the RIAA. She agrees, but only if Maggie will tell her something about Prince Bandar bin Sultan (someone in the firm is talking to the Ambassador of Saudi Arabia to the U.S., and Maggie thinks that it is Francisco.) After meeting with Tamara, Maggie runs into Gail (Talia Balsam) outside Bobby Van's Steakhouse. Gail is a woman that Maggie had been trying to get on the phone for a couple of days, and from the scant details discussed in the episode, I think it has something to do with Maggie's boyfriend. Maggie curses Gail out for not returning her calls, but later apologizes. The firm holds a focus group to test their ads, and the group thinks that the ads are funny (they don't believe that you will be carted off to jail if you download a song.) Maggie later comes up with the perfect pitch to the RIAA: treat downloading like parking in handicapped spaces and fine violators. They prepare to make their pitch to Mitch Bainwol, the Chairman and CEO of the RIAA, but Francisco tells them that he has been delayed because of weather problems. This raises questions about Francisco, who everyone now nicknames "the mystery man." The episode ends with Tommy staring at Francisco talking to someone on his cell on the street below, and then he sees a mysterious woman in a red dress (Jennice Fuentes) in a reflection. He turns around and she is gone.
While the idea of combining real issues with a fictional storyline may be innovative, if you aren't into politics, the show is a little boring. I really do like the idea of taking the issue of the week and doing a story on it, but the way it is structured can get a little slow. The interviews with the real politicians can put you to sleep, and the documentary style just doesn't work here. James and Mary are interesting personalities, but I don't see an Emmy in their futures for acting. Even the real actors are brought down by this format (though Smith is entertaining as the weird Francisco.) I think it would be more interesting if it were scripted and had more real actors doing actual acting. If "South Park" can do it as an animated series, this show should have it easy in a non-animated format.
I've come to learn that not everything that Steven Soderbergh and George Clooney, two of the executive producers behind "K Street," touches is gold. Their collaboration on the horrible remake of Solaris last year goes along with this show in proving that the duo isn't infallible. The show joins "Arli$$" and "Mind of the Married Man" as one of the rare times that HBO backs a dog. I'll give it a little more time, because I actually liked the second episode better than the first one, and an experimental show like this might just need to get its footing. I'm hoping that in the upcoming episode the firm will take on the no-call list recall and attack the telemarketers!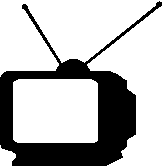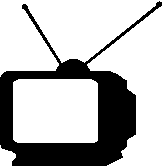 1/2
Ratings System: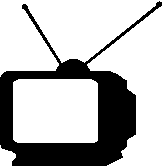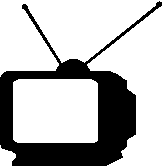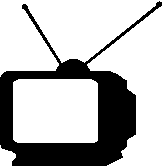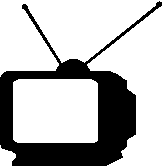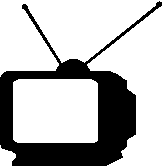 DO NOT MISS THIS SHOW!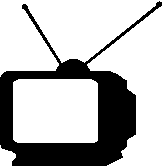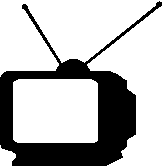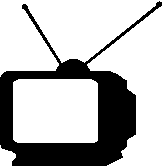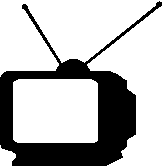 Try to catch this show every week...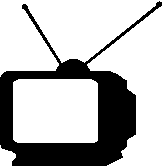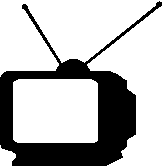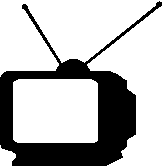 If a better show is on, tape this one...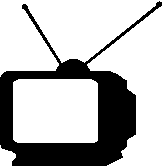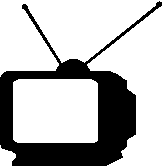 If nothing else is on, maybe this will be good...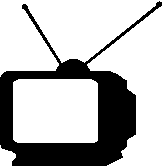 If this show is on, change the channel immediately!