Sign up below to get
the FREE Entertain Your Brain
Weekly Newsletter today!
"Mad Mad House" Review
By Shawn McKenzie 05/28/2004
Virtually every channel seems to feel the need to have to have a reality show. The Sci-Fi Channel is no different. While they somewhat already had one in "Scare Tactics," I eventually came to think of it as just another variation of "Candid Camera" (which is one form of the reality genre, but then so are talent shows and game shows.) "Mad Mad House" took the increasingly stale reality formula invented by "Survivor" and put a unique sci-fi spin on it. While some of it was boring, most of it was compelling.
This show had the standard set-up of a group of five men and five women living together in a house, and one person was eliminated each week. The difference here was that five practitioners of "alternative lifestyles" decided upon the person eliminated. A Wiccan, a Naturist, a Modern Primitive, a Voodoo Priestess, and a real-life Vampire, all of which are known collectively as the Alts, controlled all of the action in the house and decided who left each week based on their abilities to complete the tasks given to them. The Alts gathered near the end of each episode to discuss the progress of the guests and choose someone for elimination. During each Elimination Ceremony, the Alts placed a necklace around the guest they voted on to eliminate. The guest with the most necklaces had to leave. The person left standing won a $100,000 jackpot. The guest who ended up winning this season was 31-year-old Jamie, a recently retired exotic dancer from Frisco, Texas and mother of a little girl.
The Alts were certainly an interesting bunch. Fiona Horne was the Wiccan, or witch in some circles. She was certainly the hottest of the Alts. Her Earth-based religion honored a deity divided into male and female manifestations known as the God and the Goddess. She casts spells for matters of the heart. Avocado was the Naturist. I didn't quite understand the sci-fi angle of his alternative lifestyle, because he was essentially a nudist hippie (I had no problem with it, I just didn't see the thematic angle. If being naked is sci-fi, then where are the aliens on the Playboy Channel?) Art Aguirre was the Modern Primitive. His whole thing was to have as many tattoos and body piercings all over his body as possible. He also practiced yoga, meditation, special breathing techniques, and ritual suspension (hanging by chains connected to his skin through holes in his skin.) Iya Ta'Shia Asanti was the Voodoo Priestess. She practices a form of African spirituality, and tries hard to educate people on the religion that she feels has been misrepresented in popular culture. Don Henrie was the Vampire. He believed in acquiring energy resources through humans, through either blood or sexual energy. He was the creepiest of the Alts (with Art being a close second.)
The Alts had them do various odd tasks that were normal to them, but odd to the guests. They had to do things like naked obstacle courses, blood drinking, eating gross things, and other alt-themed activities. Some of these "trials" were for privileges, and some were for immunity from elimination (a la "Survivor"), but all of them were to test the guests' acceptance of alternative lifestyles. That is something that I found weird about the guests that participated. Many of them were very religious and chose to sit out on the tasks for religious reasons. It makes me wonder what they were told when they signed up for the show. Even if this hadn't been a sci-fi themed reality show and just a regular one, they had to have known that they would have to do some things they would consider immoral eventually…that's just the nature of these shows.
For their first official reality show, the Sci-Fi Channel did well with "Mad Mad House." The ratings were good enough for a second season, tentatively scheduled to premiere in March of 2005. Even though I liked the Alts this season, I do hope that they pick five different ones for the next one, just to keep it fresh.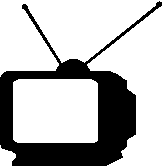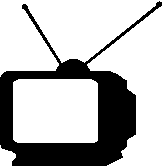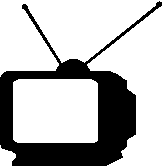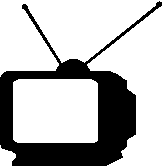 Ratings System: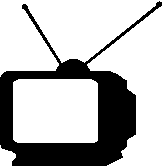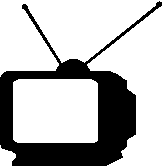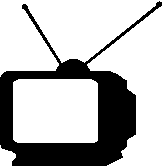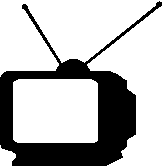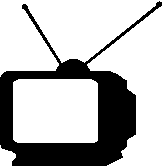 DO NOT MISS THIS SHOW!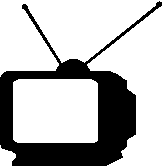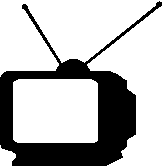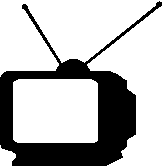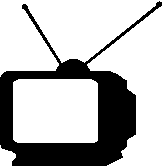 Try to catch this show every week...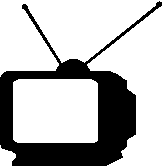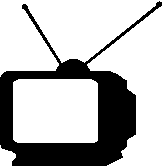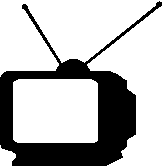 If a better show is on, tape this one...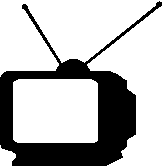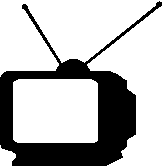 If nothing else is on, maybe this will be good...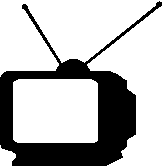 If this show is on, change the channel immediately!