Sign up below to get
the FREE Entertain Your Brain
Weekly Newsletter today!
"Married by America" Review
By Shawn McKenzie 03/04/2003
I've noticed that FOX has been doing something merciless: they borrow the concept of other reality shows and put a darker twist on it. Remember "Looking for Love: Bachelorettes in Alaska?" It was essentially ABC's "The Bachelor" but with five women instead of one man, a bunch of cheesy-named "ceremonies," and an interesting locale. Next there was "Joe Millionaire," which was…well…"The Bachelor" but with the whole deceptive millionaire twist. Now we have "Married by America," which is part NBC's "Meet My Folks" and part…umm…"The Bachelor" (I know, I know, enough with "The Bachelor" knock-offs!) It also borrows from competitive reality show ancestor "The Dating Game." Like "Looking for Love: Bachelorettes in Alaska" and "Joe Millionaire," "Married by America" is unoriginal, yet highly compelling. How does FOX do that?
As offensive as the concept of the show seems, it's not as bad as you think. Five single people have decided to give up their freewheeling single lives and commit to marriage. The singles are: Billie Jeanne, 27, an artist from New York City; Stephen, 35, a restauranteur from New York City; Jill, 25, a NY Islanders Arena hostess/announcer from Holtsville, Long Island; Matt, 26, a guy in broadcast promotions from Atlanta; and Jennifer, 27, a woman in commercial real estate from Atlanta. There are 25 singles (five apiece for each of them) competing for their hands in marriage. The premiere is being split into two parts. Part one chose two candidates for Jill, Stephen, and Billie Jeanne. Part two (which airs Wednesday, March 5) will pick two candidates for Matt and Jennifer. The way they made the decision of the candidates borrows heavily from "Meet My Folks." The five competitors line up and are given one question (Do you like pets? What is your sexual appetite? etc.) by friends and family of the singles. They then cut two of the competitors and ask the remaining three individual questions in private. Finally, they cut one more competitor, leaving two to compete for the single. One other thing borrowed from "Meet My Folks" is that host Sean Valentine has a card containing a secret about one of the competitors, but before he reveals the secret, he gives the competitors the opportunity to reveal their secret to the friends/family judges. The thinking here is that it would be best to be heard from the competitors than from the host. Of course, the secret is usually something sexual (one competitor posed for Playboy, another had a threesome.) The "secrets" didn't seem to sway the judges (maybe they should have hooked the competitors up to a lie detector!) Anyway, once all five singles have their two potential suitors/suitorettes, America votes via 1-866 numbers to whom the single should marry. Once all the pairs have been chosen by the viewers, the grooms will ask the brides for their hand in marriage (which occurs next Monday, March 10.) The brides will all accept the proposals (keep in mind, these singles have not seen their future fiancés yet.) Once this happens, all the couples will meet each other for the first time, and they will live together for a month. On Monday, April 14, they will stand up for their weddings, and they will either say "I do" or "I don't" (there is no obligation to get married; FOX learned that lesson the hard way in 2000 with their special "Who Wants to Marry a Multi-Millionaire?") Where it goes from there is left up to fate.
You might be asking, "How can you not be offended by this concept?" First, no one involved in this show was forced to do anything they didn't want to do. Second, even though they are obligated to be engaged, they are not obligated to get married. I doubt any of these couple are going to make it in the end, but it is fun to watch their initial delusions. I do hope that during their month of living together, they think seriously about what they are doing, which, once again, will be fun to watch. I find it funny that the show is called "Married by America," yet America's involvement seems to only occur in the first week of the show. Oh well…I never vote in these things anyway, I just like to watch the results.
Think of it what you will, but "Married by America" sounds intriguing, doesn't it? Sure, the show is unoriginal, but those trademark FOX twists always manage to hook me. I can't wait to see the "living together" episodes. Will the couples just fool around? Will they seriously try to get to know one another? Will they absolutely hate each other? We'll find out on their wedding day if it is "happily ever after" or "see ya…wouldn't wanna be ya." I know I'll be watching.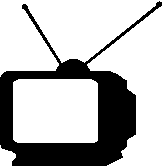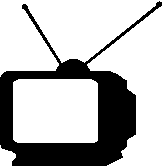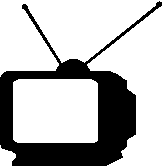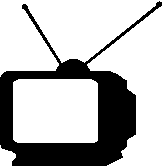 Ratings System: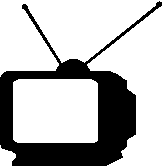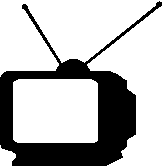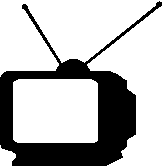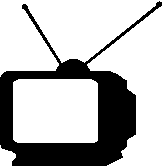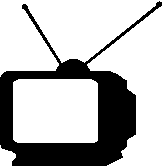 DO NOT MISS THIS SHOW!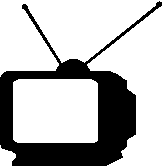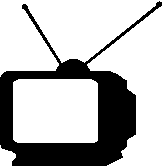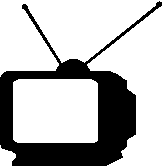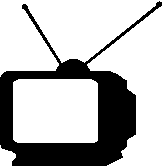 Try to catch this show every week...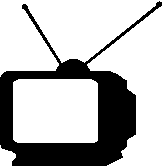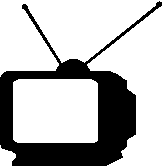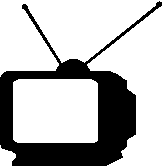 If a better show is on, tape this one...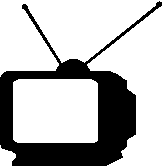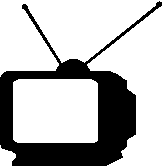 If nothing else is on, maybe this will be good...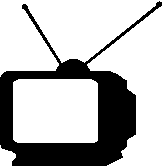 If this show is on, change the channel immediately!