Sign up below to get
the FREE Entertain Your Brain
Weekly Newsletter today!
"MI-5" Review
By Shawn McKenzie 08/03/2003
Are you missing your weekly "Alias" fix? Are you longing for the third season of "24" to start? Want to see something far more superior and exciting than "The Agency?" A&E has imported a show from the U.K. just for you! It's called "MI-5" (originally named "Spooks" when it ran in the U.K.) and it is just as fast-paced as its American counterparts. The only problem is that, without a familiar face to American audiences, it's a little hard to tell who is who at first.
Tom Quinn (Matthew MacFadyen) is a senior anti-terrorism agent working for MI5 (the show title is hyphenated, but the agency doesn't really use a hyphen.) MI5 is the British equivalent of the CIA (update/correction: a reader emailed me and informed me that MI5 equivalent of the FBI. MI6 is the CIA equivalent.) He works in a department called Section B where he does covert operations. His boss is Harry Pearce (Peter Firth), the tough head of the counter-terrorism department who is still traumatized by his experience serving in Northern Ireland during his army career, which makes him nervous of Irish terrorists. Also working in Section B is rookie agent Zoe Reynolds (Keeley Hawes), surveillance specialist Danny Hunter (David Oyelowo), technical wizard Colin Wells (Rory Macgregor), intelligence analyst Ruth Evershed (Nicola Walker), and senior case officer Tessa Phillips (Jenny Agutter), a 20-year veteran of MI5. Tom goes under the alias Matthew Archer, and it's that alias that his girlfriend, Ellie Simm (Esther Hall), knows him by. Ellie's daughter, Maisie (Heather Cave), also knows him as Matthew. They both think he is an I.T. computer specialist for several government departments, and have no knowledge of his spy credentials (though Maisie does overhear Tom speaking to Zoe on his cell and later accuses him of being a liar.) Ellie met him at her restaurant while he was on a surveillance job. He has been struggling with his double life, but doesn't think it is a good idea to tell her about it yet, because it might jeopardize her safety.
In the first episode, the MI5 tackles a pro-life terrorist. Danny receives a tip from another agent named Osprey that 20 explosives are missing from the Liverpool docks. Not long after that, an abortion doctor, Karen Lynott (Karen Westwood), is killed when her car explodes through a remote cell device set off by Mary Kane (Lisa Eichhorn), the wife of Paul Kane, an American anti-abortion protestor currently on Death Row back in the States. Unfortunately, it is in front of Karen's family, including her husband Mike (Adam Kotz), also an abortion doctor, and their two daughters, Sarah (Alexandra Robinson) and Claire (Anni Rademacher.) Sarah is injured in the explosion and lands in critical care (she dies later in the episode.) The team does all the research and is able to connect Mary to the bombing. They don't want to scoop her up yet until they find out where her latest target is. They discover that Mary is working with Rachel (Rachel Power) and Rob (Paul Haigh), a couple of like-minded activists. Mary is sleeping with Rob with the hopes that he will do her bidding, but the couple isn't as extreme as her. Zoe poses as a mother who meets Rachel in the park. Rachel notices her pro-life sticker and strikes up a conversation. Suddenly, Zoe gets a call on her cell telling her that a pregnant friend is in the hospital. A security guard at the hospital asks for their cells and Zoe leads Rachel to Sarah's room. Rachel leaves the hospital and immediately calls Rob, spilling all the beans about the next target (her phone had been bugged while in the possession of the security guard.) It is an abortion doctor named Dr. Sullivan. Once again, Zoe poses as the doctor, and they capture Mary. The liaison for the CIA, Christine Dale (Megan Dodds), wants her, but Tom tells her that he knows she is pregnant with Rob's child and promises Mary not to extradite her to a state that has the death penalty (like Florida, which is where her husband is currently) in exchange for information of where the other bombs are. She reluctantly agrees, and then is handed over to Christine, who asks Mary if she is ready for Disneyworld.
In the second episode, the MI-5 goes after a man trying to start race riots. They get information that a man named Robert Osborne (Kevin McNally) is the one trying to start those riots. They attempt to bug his house, but they run into a bunch of security counter-measures while they are there. Their backup plan is for Tom and Zoe to pose as a married couple and get cozy with Robert's wife Claire (Debra Stephenson) at her computer classes. Robert is beating Claire, so they figure that they can use her against him. Tess assigns Zoe to another job in customs though, and Helen Flynn (Lisa Faulkner), the administration assistant, is called in to replace Zoe. They manage to get chummy with the Osbornes, but, after being invited over for dinner, Robert asks Helen a question about the couple that she messes up. Tom and Helen think they are okay, and even reveal their identities to Claire and offer her protection for her help. A reporter named Nick Thomas (Tom Goodman-Hill) who is investigating Robert himself, tips Robert off on the identities of Tom and Helen (Robert had found out about his investigation and he gives them up to save his own life.) Robert, now realizing the truth, captures Tom and Helen and tortures them for information on their investigations. He puts Helen's hand in a deep fryer, but when Tom won't give him any more information, he kills her. Claire distracts Robert, and Tom manages to escape. The next day, Claire takes their son Sammy (Daniel Chenery) and leaves Robert. MI5 later has Robert "taken care of," with photos of his dead body arriving at the office.
This is a show with some guts. Even though it didn't premiere until 2002, it was developed before September 11, 2001. While American programs were shying away from topical plotlines out of political correctness, this show was taking them head on. It also had the guts to kill off a major character in the second episode. Helen was introduced in episode one, but it was episode two that she got a big chunk of storyline. She got as much screen time in episode two as Zoe got in episode one, and she was killed in the episode. This reflects the real agency a little more realistically, because agents don't always survive. They will take on some international terrorists in future episodes, including Al-Queda, which shows that they aren't bowing to overly-sensitive groups.
The other thing to admire about this show is that they don't add action just to fill time. This show is fast-paced, but only when it needs to be. No one is being attacked by mountain lions or having their roommate cloned into an evil doppelganger. That doesn't mean it's overly talky either, which was the downfall of CBS's "The Agency." It manages to find that right balance.
For those of you with short-attention spans, most episodes are self-contained. Aside from the ongoing storyline about Tom's double-life, you could watch this show in any order and not get lost (I did hear that episode six is a cliffhanger to episode seven though.) You probably have to follow it a little closer than "C.S.I.: Crime Scene Investigation" or "Law & Order," but not as closely as "24" or "Alias."
The minus thing about this show is a few things it can't help. It's very much a British production, and about the only actors in this show that might be the slightest bit familiar to American audiences would be Firth and Agutter. Firth played Professor Victor Leski in the great CBS show "That's Life" and appeared in Hollywood movies like Pearl Harbor and The Hunt for Red October. Agutter played Nurse Alex Price in the 1981 classic An American Werewolf in London. It's not that the cast isn't appealing, it's just that it will take a little while to recognize the characters. The British accents also might turn off some people. Fortunately, they are not so thick that it is hard to understand them, but some people might get a little distracted. Finally, each episode has been trimmed down from the original U.K. production by ten minutes to allow for commercials. Having not seen the original versions, I don't know what we are missing, but I bet it's some cool stuff.
Until we get the further adventures of Jack Bauer and Sydney Bristow, "MI-5" is a good spy drama substitute. It manages to be exciting without being unbelievable. I hope A&E will pick up the show's second season, because I have a feeling that this one is going to hook me.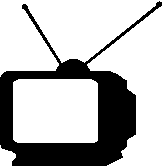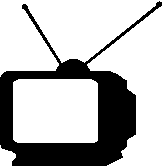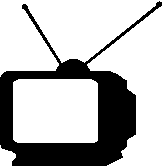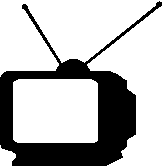 Ratings System: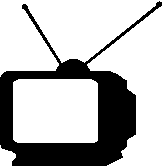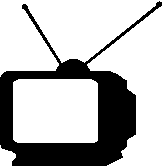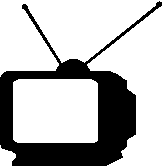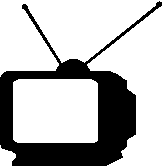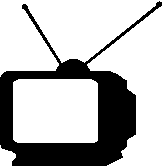 DO NOT MISS THIS SHOW!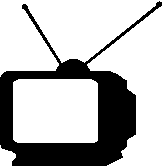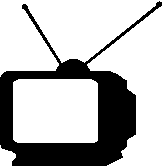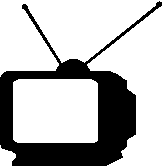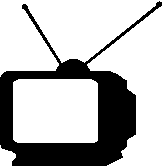 Try to catch this show every week...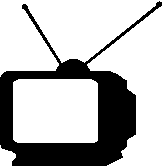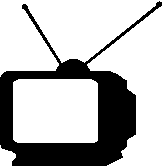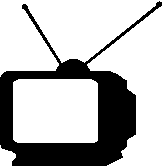 If a better show is on, tape this one...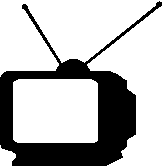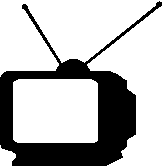 If nothing else is on, maybe this will be good...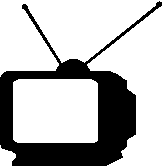 If this show is on, change the channel immediately!