Sign up below to get
the FREE Entertain Your Brain
Weekly Newsletter today!
"Modern Men" Review
By Shawn McKenzie 04/15/2006
Jerry Bruckheimer's first TV show was the syndicated "Soldier of Fortune, Inc." in 1997, but in 2000, he hit it out of the park with his first network show, CBS's "C.S.I.: Crime Scene Investigation." Now he has executive-produced his first network sitcom, "Modern Men"…and either he needs to go back to producing shows for CBS, or he needs to stop producing sitcoms.
Tim Clarke (Josh Braaten), Kyle Brewster (Max Greenfield), and Doug Reynolds (Eric Lively) are three childhood friends from Chicago who, now that they are almost 30, are looking for stable relationships. Tim's sister Molly (Marla Sokoloff) is a feminist law student who is tired of hearing about Tim's failed love life. She knows that women don't need men any more, so it's up to Tim to make women want him. Tim and Molly's dad Tug (George Wendt) has different views on women. He is a Neanderthal who thinks that Molly is just "playing" lawyer and that it is "adorable;" and his advice for Tim, who has just been dumped by his girlfriend Lisa (Kiele Sanchez), is that he should be the dumper and not the dumpee. Tim co-owns a restaurant called The Tug House with Tug, who is a former Chicago Bears long-snapper. Since Molly's advice isn't working, she refers Tim to Dr. Victora Stangel (Jane Seymour), a life coach. Tim convinces Doug and Josh to come with him to help them deal with their own relationship problems. For Doug, the owner of a hobby shop that specializes in remote-control cars and high-end puppets, he can't move on from Allie (Deanna Wright), his high school sweetheart and ex-wife, who divorced him two years ago and is now engaged to and pregnant by her new boyfriend Hector. For Kyle, whose craft is in pharmaceutical sales, he tends to sleep with several women a week and dump them right after. Victoria will help each of them become the men that women want.
Victoria's advice helps them in various ways. For Tim, she teaches him how to break up with a woman, like his post-Lisa girlfriend, Marci (Arden Myrin), when the girl becomes too boring for him (the girl only knew three stories); or how to deal with the girlfriend after that, Anita (Rhea Seehorn), who only gets turned on by fighting. For Doug, Victoria told him to get over Allie by getting laid. He tries it by dating a chiropractor named Jennifer (Jolie Jenkins), a fellow divorcee, but after making love to her, she realizes that she is gay. For Kyle, Victoria advises him to get in touch with a woman's feelings instead of just sleeping with them so that he isn't perceived as the "town whore." She also tells him to try to date a more intelligent type of woman, but when he attempts to date Molly, it bothers Tim (Molly blows Kyle off anyway.) Even Tug tried the dating thing with his meat lady, Iris (Lisa Ann Walter), but she was offended when he didn't notice her boob job (Tug wanted to, but Tim told him not to.)
Honestly…what were Bruckheimer and some of the talented cast of this show thinking? Ross McCall, Aaron Peters, and Marsh McCall, three writers from the just-okay NBC sitcom "Just Shoot Me," were the ones responsible for creating this mess. After producing some of the highest rated dramas on television (mostly for CBS…and mostly procedurals), Bruckheimer must have been drunk or tired when he took on this show that garners little to no laughs. I'm not even going to bother with the leads, since none of them are worth remembering, so I'm going to concentrate on the supporting cast. Jane…where has your career gone? After playing "Dr. Quinn, Medicine Woman" on CBS for many years, she hasn't done anything of significance since. Let me amend that…she has done a few things right. She was funny in last year's Wedding Crashers, but her part was way too brief; she had a multiple guest run on the WB's "Smallville" as the deliciously evil mother of Jensen Ackles's character, but that was short-lived as well. She does manage to be the funniest character on this show, but the promos for the show make it look like she is all over it, when in fact, she is barely in it. Sokoloff might as well have never been on this show either. After being memorable as the secretary on ABC's "The Practice" and her three-episode stint on ABC's "Desperate Housewives," the actress deserves a meatier role than this one. Then we come to Wendt. Other than his recurring character as Bob Swerski, the leader of the Chicago Bears Superfans on NBC's "Saturday Night Live"…has he done anything interesting since leaving NBC's "Cheers?" While this show isn't as sad as when he hosted the terrible A&E reality show "House of Dreams"…this might be a close second.
The ratings have proven that "Modern Men" will most likely not make it to the CW come September…and that's fine with me. The leads on this show may be looking for a lasting relationship, but Bruckheimer may have to court a better sitcom to produce.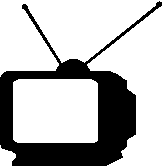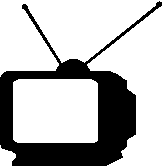 Ratings System: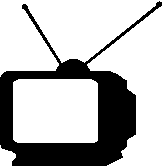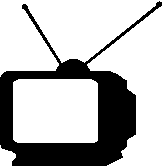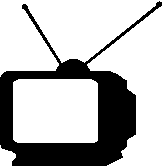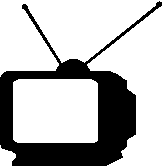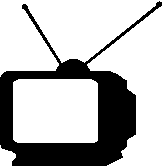 DO NOT MISS THIS SHOW!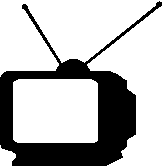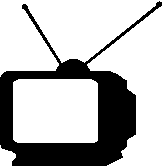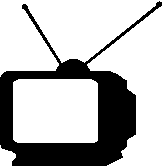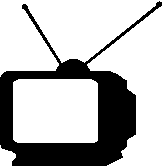 Try to catch this show every week...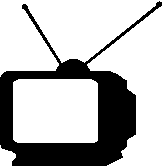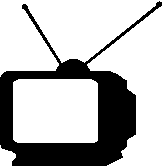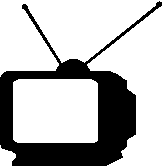 If a better show is on, tape this one...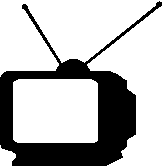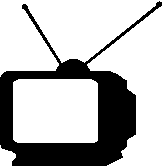 If nothing else is on, maybe this will be good...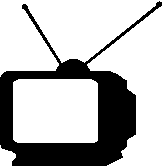 If this show is on, change the channel immediately!