Sign up below to get
the FREE Entertain Your Brain
Weekly Newsletter today!
"My Big Fat Greek Life" Review
By Shawn McKenzie 02/26/2003
When I reviewed the very successful independent movie My Big Fat Greek Wedding (see my review), I had stated that I thought this story would make a great weekly series that I myself would watch. I swear I made this statement before CBS announced that they were developing a sitcom based on the movie. Now we have that sitcom, called "My Big Fat Greek Life," and I'm wondering if I had something else in mind.
"My Big Fat Greek Life" sort of picks up where the movie left off. There are a few changes in cast and plot from the movie. Nia Vardalos stars as Nia Portokalos (instead of Toula, her name in the movie), the newlywed Greek woman with the huge, proudly Greek family. She has just upset her family by falling in love and marrying a non-Greek teacher, Thomas Miller (Steven Eckholdt, not John Corbett, the actor from the movie, who is committed to the FX TV series "Lucky;" the character's name is also no longer Ian, his name from the movie.) Her family eventually learns to accept him and welcomes him into the family. Nia and Thomas return from their honeymoon (in Greece, of course) to begin their new big fat Greek life together. That life will include her family, on a scale that would give Debra on "Everybody Loves Raymond" nightmares. Her family includes Nia's father, Gus (Michael Constantine), a proud Greek man who owns the family Greek restaurant called Dancing Zorba's. Her mother, Maria (Lainie Kazan), is very overprotective of her family and a font of advice (which isn't always necessarily wanted.) Her lazy, protective brother, Nick (Louis Mandylor), is a macho Greek man who works at the restaurant as a cook with her family. Her Aunt Voula (Andrea Martin), a woman, who along with her mother, is always full of advice. Her big-haired cousin Nikki (Gia Carides) seems to be the most fun person in this clan who enjoys just watching the sparks fly with her cousin's new marriage. Angelo (Joey Fatone) is another one of Nia's cousins, who along with Nick, is very protective, but also likes to throw out the occasional insult just to be funny.
In the first episode, Nia and Thomas come back from their honeymoon just hoping they can go back to their apartment and relax. That isn't going to happen in the Portokalos family. Right after they get off the plane, her family takes them back to the restaurant for a welcome-back party. It is there in which they learn that Gus has bought the couple a house with new furniture to go along with it. If you have seen the movie, you know that this plot point is different than it was in the movie. In My Big Fat Greek Wedding, Gus tells the couple he has bought them a house (right next door to him) at the wedding reception. In the TV show, they find out about the house after the honeymoon, and unless my movie geography is off, I think it is in a different location as well. At the end of the pilot episode, Gus points the house out to Nia as being across the street from the restaurant…so is Gus's house across the street from the restaurant too? Whatever…the point is that the TV show has a few continuity errors from the movie, but after the first episode, I don't think anybody will care.
So how is the show compared to the movie? I had said in my review that I liked the movie a lot because I identified with the character of Ian. I had been dating a woman who was very close to her large family, so I saw myself in the character. I guess when I was picturing a TV show version of the movie, I was visualizing another hour-long CBS show that has already come and gone called "That's Life." Both the movie and this show were very similar. The show centered around Lydia DeLucca (played by Heather Paige Kent), a woman who had a large, proudly Italian family. The father, Frank (Paul Sorvino), owned an Italian restaurant, and her overprotective mother, Dolly (Ellen Burstyn), and brother, Paulie (Kevin Dillon), meddled in her affairs constantly. The difference was that Lydia was trying to become independent of her family not by marrying a non-Italian, but by refusing to marry the Italian man she was engaged to and taking college classes. The show lasted a season and a half, and was a great mix of comedy and drama.
My Big Fat Greek Wedding was not a drama in the slightest, so maybe the hour-long dramedy format might not work for the TV show, but couldn't it have been a half-hour, non-laugh track show? I think the traditional sitcom formula set up for this show takes away the charm of the movie and adds too much cheese. The continuity errors, name changes, and replacement of Corbett don't bother me (Eckholdt is a decent substitution), but the format makes the show seem like an extreme version of every other sitcom about a couple with nosy parents. There are some great moments, like the sexual advice that Maria and Voula try to impart upon the couple, but otherwise, I'm not seeing a lot of original material. I'm wondering how much Vardalos is involved in the show's scripts, because I know that she can be a funny woman.
I am going to give "My Big Fat Greek Life" some more chances, since I loved the movie so much. I also have seen many TV shows start off not too well and gel into something great. I remember not being too impressed with "Buffy the Vampire Slayer" at first (which is another TV show based off a movie coincidentally), but which is now my favorite show still on the air (at least until May, when it signs off after seven great seasons.) I hope that this show can gel into something great as well.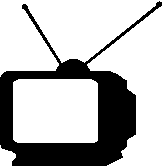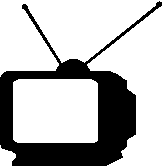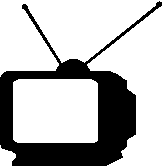 Get the DVD of the movie that the TV show is based on:
Buy this book at

Ratings System: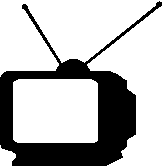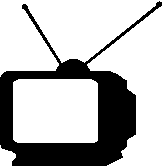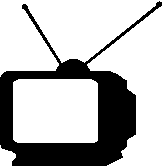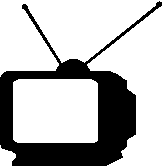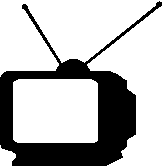 DO NOT MISS THIS SHOW!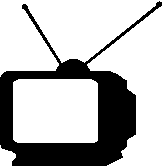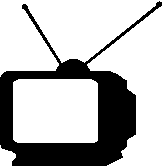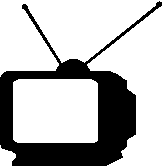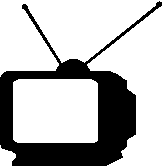 Try to catch this show every week...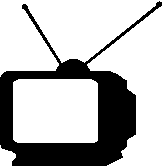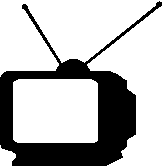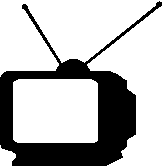 If a better show is on, tape this one...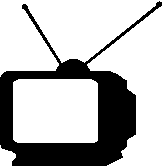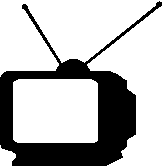 If nothing else is on, maybe this will be good...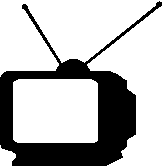 If this show is on, change the channel immediately!