Sign up below to get
the FREE Entertain Your Brain
Weekly Newsletter today!
"Navy NCIS" Review
By Shawn McKenzie 10/18/2003
I was still lamenting the loss of "Quantum Leap" when series creator Donald P. Bellisario came out with his new series, "JAG," in 1995 on NBC. I, along with most of America, soon abandoned it, because it was a little too generic and unexciting. When it moved to CBS in 1997, the viewers came back, but not me. Now there is a spin-off called "Navy NCIS" on CBS, and though I think "JAG" fans will like it, I didn't.
The NCIS (Naval Criminal Investigative Service) is a team of special agents whose mission is to investigate any crime that has a shred of evidence connected to Navy and Marine Corps personnel, regardless of rank or position, which operates outside of the military chain of command. NCIS Special Agent Leroy Jethro Gibbs (Mark Harmon) is the leader of the team. He is a highly skilled investigator and interrogator who's willing to bend the rules to get the job done. Special Agent Anthony Dinozzo (Michael Weatherly), a former homicide detective who joined NCIS just a few years ago, is the streetwise member of the team working for Gibbs. Forensics specialist Abby Sciuto (Pauley Perrette) is a gifted scientist who dresses in goth-style hair and clothes, yet is perky and happy, unlike a goth. She works for medical examiner Dr. Donald "Ducky" Mallard (David McCallum), a British veteran member of the team who has a nasty attitude. New to the team is Agent Katie Todd (Sasha Alexander), a tough former Secret Service agent who has confronted Gibbs in the past. She also has a stupid flirty thing going on with Dinozzo, who thinks he is charming.
In the first episode (if you don't count the crossover episodes on "JAG"), Navy Commander Ray Trapp (Gerald Downey) seizes and dies on Air Force One. He was carrying the "football," which is a package containing important government documents. Katie (still working for the Secret Service) and Secret Service Agent William Baer (Gerry Becker) are concerned that the President (Steve Bridges playing George W. Bush) was the target. While investigating the scene, the NCIS tricks the FBI and the Secret Service to get off the plane. They take Katie with them, since she was onto their rouse, and the NCIS team forces her to help, which she does. Gibbs tries to orientate Katie on how NCIS does their job. After hours of being on the plane and solving the little bits of mysteries that occurred, the NCIS team fools the FBI and Secret Service again, and takes Trapp's body back to their medical lab. Dinozzo retrieves all the vitamins and herbs out of Trapp's apartment. After examining Trapp's body, his personal items, and other things, Ducky and Abby conclude that his death was unnatural. Major Kerry, a marine who Katie had a relationship with, dies of the same symptoms as Trapp right after having coffee with her. Dinozzo, Ducky, and Abby investigate the case some more while Gibbs joins Katie on another flight in Air Force One. Abby discovers that the men were poisoned through their suit from Australian snake venom. Gibbs suspects it's a terrorist act and realizes that the President is in danger. In the end, Gibbs kills Leonard Rish (Robert Bagnell), the one who was working for the terrorist by posing as a reporter on Air Force One, and offers Katie a position at the NCIS.
In the second episode, Marine named Sgt. Larry Fuentes, a.k.a. Thumper, dies from crashing into a parked car after his parachute fails to open during a training exercise. Gibbs turns off all his phones because it is the anniversary of the marriage to his third ex-wife, and she supposedly calls him repeatedly. The team investigates the plane and interrogates the others that parachuted with Fuentes. They find out that he may not have been able to deploy his reserve chute. Ducky finds out that Fuentes died of bleeding to death. Abby discovers that the chute was tampered with and that he was taking Percoset and Vicadin right before the drop. Abby and Katie study all of the riggings and find skin samples on all of them belonging to Cpl. Dave Ramsey (Dave Power), a soldier put on suspension after Fuentes wrote him up for sloppy rigging work. They try to access the DNA database, but Lt. Bud J. Roberts, Jr. (Patrick Labyorteaux) from "JAG" won't let them. Instead, they do a locker search of all the riggers, where they find a box containing brass-stripper solvent with sulfuric acid (the stuff that messed with the lines) and a key to the chute room (which had been copied at a hardware store) in Ramsey's locker. Gibbs offers Ramsey a way to prove his innocence by having him submit a DNA sample. Gibbs suspects that Ramsey was set up. They discover that Cpl. Paul Dafelmair (Rick Pasqualone) had switched the reserve chute when Fuentes landed. He was originally given a "dirty" chute that was laced with drugs.
In the third episode, Gibbs and the NCIS team investigate if there's a connection between the death of a Navy commander whose body is found alongside the bodies of two drug traffickers. A boat crashes the bonfire of some kids on a beach, all shot up and containing a dead body. Dinozzo and Gibbs are happy to get the case, because it means they don't have to attend a sexual harassment seminar. DEA thinks a couple of other bodies found on another beach might be tied in somehow, and it might involve drugs. The body on the first beach is that of Commander Farrell, a.k.a. Seadog, a Navy ROTC. DEA Agent Ken Fuller thinks that Farrell was a drug dealer, but Gibbs doesn't. He thinks Farrell was killed in the crossfire of two rival drug gangs led by Frank Trujillo and Darryl Wilkins. He threatens them with tough jail time to get them to talk, which they do. They tell Gibbs about the boat that shot up the one that ended up on shore. They investigate the boat, and a couple of Australian girls tell them that they saw some men on it before. Gibbs comes back to find Agent T.C. Fornell (Joe Spano) of the FBI at his desk. Found on the two dead drug traffickers was some counterfeit money. Gibbs had asked Katie to get a friend from the FBI named Marcy to trace the bills without letting their superiors know about it. That was impossible, and Fornell tells Gibbs that the bills matched some of the bills connected with 9/11 terrorists. They scan the Terrorist database for the prints on the bills. It is discovered that the terrorists were trying to take out three main power grid towers, which would cascade into blacking out most of the country. Gibbs and his team find one of them at the nearest tower and shoot him. They find out that the one they killed had wired the other two to his cell phone, and one more number would have set the bombs off. Farrell is cleared of any wrongdoing, and Gibbs has a reporter named Diane Fontaine (Elena Lyons) publicize the fact so that a neighborhood that Farrell was helping would be assisted.
In the fourth episode, the NCIS team investigates a seaman's body that was found under strange circumstances. Seaman Russell MacDonald (Chad W. Murray) was drowned, and the body was discovered by a goofball going coral reef diving. Everyone on his ship said he kept to himself. The body was discovered with him dressed up in a weird outfit, sporting a sword, and weighed down with a chain and some weights. They find out that he was a computer techie who was teaching himself to use the sword, and that he was obsessed with another person. After careful investigation, they discover that he was addicted to The Immortals online role-playing game. Now, the team must figure out how addicted he was to the game and how far would he go to get revenge on his archenemy, who is another sailor. Abby plays the game to get to a level that gives the names of all the people who played the game. They find out that the other sailor is on the same ship and his name was Petty Officer Zuger. MacDonald's online name was Weylin and Zuger's was Kinvaras. Dinozzo goes to Puerto Rico to find out who bought the illegal swords. Abby gets into MacDonald's diary and lets Katie read it. She finds out that MacDonald set a biological chemical bomb aboard the ship. After further studying the diary, she realizes that he was specifically going after the Skipper. They leave the Skipper's quarters right before it explodes. They also find out that MacDonald had drowned because he was trying to prove that he was immortal.
Normally I like most things with Harmon's involvement, but this show is boring. It tries too hard to give the characters a quirk, and falls flat in most cases. Ducky is Mr. Gruff with a "heart of gold" underneath. Please… Abby isn't like any goth I've ever met (and I've met a few.) Just because you dye your hair black and put on black lipstick, doesn't make you a goth. As I said before, the sexual tension between Katie and Dinozzo is lame. The only redeeming quirk is Gibbs' ability to tell if someone is lying.
"Navy NCIS" is going to be one of the few shows on an already crowded Tuesday that I won't watch on a weekly basis. I really don't see it improving after checking out the first four episodes. I'm hoping the rumored remake of "Quantum Leap" materializes on the Sci-Fi channel, because that seems to be the only way to go for Bellisario.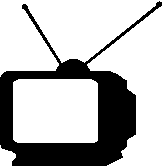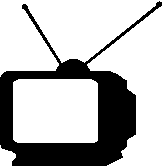 Ratings System: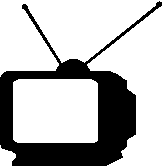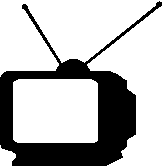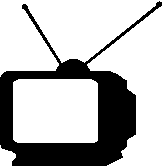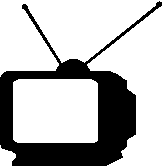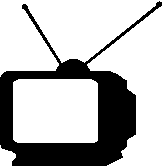 DO NOT MISS THIS SHOW!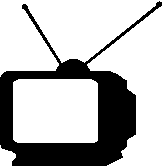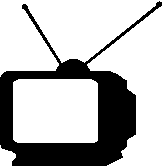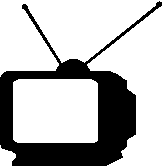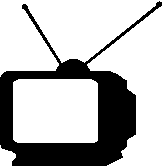 Try to catch this show every week...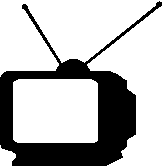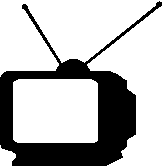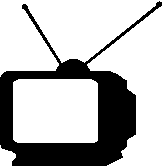 If a better show is on, tape this one...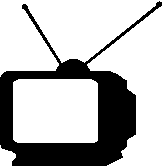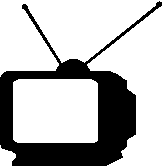 If nothing else is on, maybe this will be good...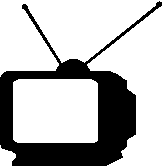 If this show is on, change the channel immediately!