Sign up below to get
the FREE Entertain Your Brain
Weekly Newsletter today!
"The New Adventures of Old Christine" Review
By Shawn McKenzie 03/26/2006
Every time a "Seinfeld" alum comes out with a new show, we have to hear about the dreaded "Seinfeld curse." The only one who has had a successful post-"Seinfeld" show is Larry David with his show on HBO, "Curb Your Enthusiasm"…but he was just the "Seinfeld" co-creator and executive producer. Julia Louis-Dreyfus, a.k.a. Elaine Benes, is back with her second post-"Seinfeld" show, and I think that her show on CBS called "The New Adventures of Old Christine" might finally break the curse for the actress.
Christine Campbell (Louis-Dreyfus) is a 35-year-old divorced mom who runs a 30-minute female-only gym, called Thirty Minutes to Bloom, with Ali (Amy Farrington), the towel girl (who has a hard time remembering to hand out the towels.) The gym is for working mothers and single women who don't have time to work out. Christine's slacker brother, Matthew (Hamish Linklater), lives with her and her 8-year-old son, Ritchie (Trevor Gagon), who is also the son of her ex-husband, Richard (Clark Gregg.) Christine and Richard are one of the few divorced couples on TV that actually get along with each other (a rarity, since it is uncommon to see an amicable divorce. I should know, since my parents had one when I was a kid.) In fact, they get along with each other better now than when they were married.
The pilot episode introduces all of the supporting characters and explains why she is called "Old Christine." Ritchie has been accepted into the posh private Westbridge School, even though he still misses his friend Julian from his old public school. While taking Ritchie to his first day in third grade, Christine meets Mrs. Belt (Jordan Baker), Ritchie's teacher, who appreciates the fact that Christine hasn't tried to bribe her with a gift. Christine also meets two pretentious class moms…Marly Ehrhardt (Tricia O'Kelley), the room parent, and Lindsay (Alex Kapp Horner), last year's room parent…who look down on Christine because she works (Marly and Lindsay are affluent, stay-at-home moms.) The two snobby moms are also curious as to why Richard is dating a younger woman who has been waiting for Richard out in the parking lot (Richard has shown up to see Ritchie off to his first day at school as well.) This is surprising, because she hasn't dated anyone since their divorce, and she assumed that he hadn't either. He meets this new woman, and she finds out that the new woman is also named Christine (Emily Rutherfurd)…which would make this ex-wife the "old" Christine. To make matters worse, the "new" Christine (she says that "old" Christine can just call her "Chrissy") is very nice, and their relationship isn't just a fling. She finally accepts the fact that Richard has moved on and that she should do the same.
In the second episode, Christine realizes that it has been a long time since she has had sex with anyone. After she learns that Richard and Chrissy are having sex (they have been dating for three months now), she tries to pretend that she has had plenty of conquests (just like her fake "Joe the rich lumberjack" boyfriend from the pilot episode.) She concludes that it has been over three years since she has had sex (Christine and Richard have been divorced for two years, but they stopped having sex during the last year of their marriage), so she decides to "get one under her belt," i.e. a one-night stand, so she can move on. Ali suggests that Christine should meet a man at the Whole Foods grocery store (since singles bars apparently don't exist anymore.) Christine takes Matthew with her, and she bombs on several failed attempts to meet eligible men. Just as she is about to leave, she finally runs into a guy named Stan (Andy Richter), who compliments her hair. They end up sleeping together, and she thinks that she has finally "gotten one under her belt." The next day, while taking Ritchie to school, she finds out from Marly and Lindsay that Stan is a father at Ritchie's school who is known as "Sad Dad." His ex-wife left him for her personal trainer, so he mopes around all of the time complaining about his ex-wife…and he is coincidentally dropping off his daughter Alice at the same school that morning. He keeps calling her at home and bugging her, not catching the drift. Finally, he drops by Christine's gym. Just as she is about to dump him, he gives her a Supertramp mix tape. Since Supertramp is her favorite group, they end up sleeping together again. She feels like she has made another big mistake, and the next day at school, she is about to dump him again, when he dumps her first…saying that she is a little too fast for him.
In the third episode, Christine learns that her close friends, Barb (Wanda Sykes) and Pete (Anthony Holiday), are responsible for introducing Richard to Chrissy. They had been asking her for a long time to do the same for her, but she always refused. This time, she gives in and lets them set her up on a blind date of her own. When she gets to the restaurant, she meets a charming man that she thinks is her blind date. His name is Burton Shaefer (Matt Letscher), and they hit it off very quickly. Unfortunately, it's a case of mistaken identity, because she was there to see her real blind date, David (Patrick Fischler), and he was there to see his real blind date, Cerise (Mary Alexandra Stiefvater.) Christine's date with David goes badly (he brings his own food to the restaurant, because he has a phobia of other people touching his food), and she goes on a series of unsuccessful dates afterward. One is a too-young friend of Matthew; the next is a man who has counted the specific days that he divorced his wife; and the third was a lesbian (Christine got confused when she heard that her blind date's name was "Sam.") While waiting for yet another blind date, she sees Burton with his latest blind date. They both decide to excuse themselves to go to the restroom, and the chemistry sparks so much that they end up kissing one another. He asks for her phone number…so it looks like we might see Burton around a little longer. Meanwhile, Matthew takes Ritchie to swimming lessons. They meet the swim instructor (Kerry Carney), and they are horrified that the class is for toddlers (the instructor talks to them in a baby voice and calls them "guppies.") When she tells Matthew to take Ritchie into the pool, he admits that he can't swim either. They both end up getting swimming instructions from the instructor.
Louis-Dreyfus's first show after "Seinfeld" was NBC's "Watching Ellie." I loved that show, and I thought that its attempt to do the sitcom version of FOX's "24" was original. Unfortunately, they scrapped the entire real-time angle and went with a regular format for its second season, which made the show just okay. Here she is very funny in a traditional sitcom format that actually produces laughs. Louis-Dreyfus is the best thing on the show though, along with the guest stars. Richter played a great "Sad Dad," and Letscher had so much chemistry with her that I wouldn't be surprised if he became a regular cast member (it would be nice to see a good relationship start and last a few episodes into a new show.)
The supporting cast does their jobs effectively, but they are just window dressing. Gregg is fun as the ex, Gagnon is cute as the kid, and Linklater is passable as the freeloading brother. Rutherfurd isn't very convincing as the "new" Christine, because she doesn't look that much younger than Louis-Dreyfus, and she isn't memorable, like "new wife" Barbara Jean on the WB's "Reba."
As I said, the success of "The New Adventures of Old Christine" comes down to Louis-Dreyfus. With her comedic talent, she manages to make this show hilarious. The ratings are doing great for this show so far, and if we can just get rid of the title (I bet that it will be called "Old Christine" by the second season), we might finally have a perfect CBS Monday night lineup, and we might see the end of the "Seinfeld curse."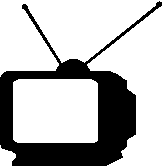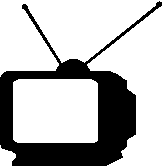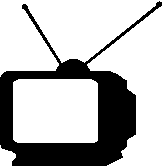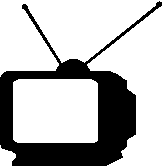 Ratings System: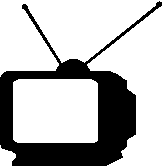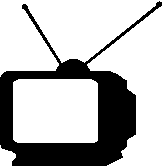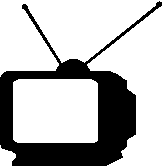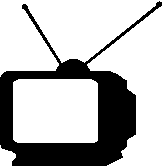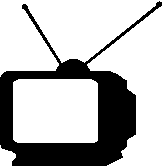 DO NOT MISS THIS SHOW!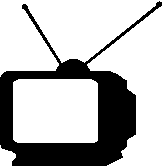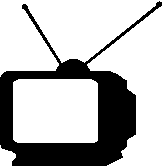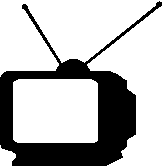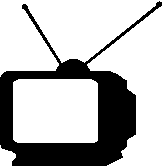 Try to catch this show every week...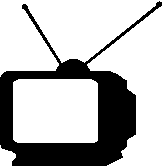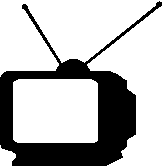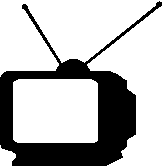 If a better show is on, tape this one...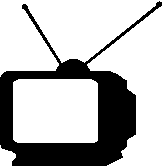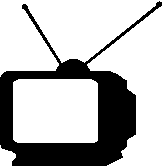 If nothing else is on, maybe this will be good...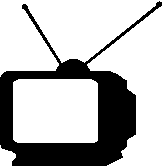 If this show is on, change the channel immediately!