Sign up below to get
the FREE Entertain Your Brain
Weekly Newsletter today!
Nine Innings from Ground Zero and Reverse of the Curse of the Bambino Reviews
By Shawn McKenzie 04/12/2005
As I have told you on this site many times, Iím not a big fan of sports. They just donít interest me in the slightest. I am, though, somewhat of a fan of sports movies. The drama that ensues is evident in sports movies which is harder to see (for me at least) than in actual sports. When I received these two HBO Sports documentaries DVDís about baseball, Nine Innings from Ground Zero (which had originally aired on HBO last September) and Reverse of the Curse of the Bambino (which had originally aired on HBO last December), I was a little worried, because a documentary is a little different from a fictional sports movie. While they werenít as good as a fictional portrayal, both of them invoked feelings in me, and fortunately, one of those feelings wasnít boredom.
Nine Innings from Ground Zero was about the 2001 World Series that pitted the New York Yankees against the Arizona Diamondbacks, only a little less than two months after the tragic events of September 11, 2001. Scream actor Liev Schreiber narrated it. I remember how everyone was unsure how to go on with their lives. For me, I concentrated on what I had always done, which is movies and television. For others, it was sports, but for the purposes of this documentary, the focus was on baseball. For years, the hated Yankees became Americaís Team that year. Suddenly, everyone really wanted to see them win, because they felt that it might be a way to make the nation heal. The Series was close, but the Diamondbacks ended up winning four games to three. Despite the loss, I think that New Yorkers got the healing that they were looking for. I have a feeling that they just wanted a good Series, and if both teams hadnít done what they were supposed to do, which is play the game in the best way that they could, it might have disappointed the fans. There were parts that were kind of boring, like Derek Jeter trying to teach President George W. Bush how to throw a pitch to avoid being booed (it wasnít as amusing as it could have been.) Other parts were touching, like Jeter visiting the daughter of one of the pilots that had died on 9/11. The documentary certainly got me misty-eyed by the end.
Reverse of the Curse of the Bambino was tragic in a slightly different way, but only if you were a Boston Red Sox fan. The documentary tells the story of the 86-year long ďcurseĒ that Sox fans had to endure before they finally won a Series against the Yankees in 2004. In 1920, Sox owner Harry Frazee sold pitcher and hitter Babe Ruth to the Yankees, and until 2004, the Sox have never won a Series. It is actually a sequel to The Curse of the Bambino, which was narrated by Ben Affleck and had aired on HBO in September of 2003. That doc won the 2004 Sports Emmy Award for Outstanding Sports Documentary. I never saw the original doc, but from I understand, Reverse is essentially the same thing, only with the happy conclusion at the end and a new narration (also by Schreiber.) It has a Sci-Fi Channel vibe to it, where Bostonians essentially think that there is a real curse on the team, because they have come close so many times, just to have the win snatched away from them. Unlike Ground Zero, this one is filled with many celebrities commenting about the ďcurseĒ instead of just politicians and baseball players. Pretty much all of them (I believe) hail from Boston, including Denis Leary, Lenny Clarke, Michael Chiklis, Mike OíMalley, Steven Wright, and more. Unless you are from Boston (or at least are a Sox fan), itís hard to sympathize with the teamís plight. For the fans, they have had so much heartbreak for decades that it is almost a mental affliction. One of the people in the doc mentions that, if the Sox were ever to win the Series, there would be an outbreak of deaths from Sox fans waiting so long to see it, and that it would be worse than the Black Plague. That is why I found it almost comical. Iíve never been that devoted to a sports team, so I donít understand the devotion that the fans have, but they take it so serious that it affects their health. If you are a Sox fan who did see the original doc, I would think that it would depress you, so Reverse would be the therapy to take your head out of the oven.
Both Nine Innings from Ground Zero and Reverse of the Curse of the Bambino were fascinating documentaries for me, a non-sports fan. Ground Zero was a sad but inspiring doc, and Reverse was just surreal in its fan devotion. I liked Ground Zero a little better than Reverse, only because I could identify with it a little better, but I recommend renting or buying both of them. Since they were TV documentaries, that is why they are in my TV section, but they are both available at your local video store. Unfortunately, neither of them have any special features (aside from an alternate Spanish track and subtitles in their Audio sections), but if you donít care about that stuff, I still recommend them. I may never get into sports, but I have found that well made sports documentaries can interest me (which isnít exactly too much of a surprise, since HBO usually hits more often than it misses. HeyÖa baseball reference!)
Rating for Nine Innings from Ground Zero: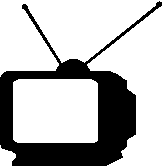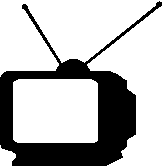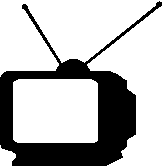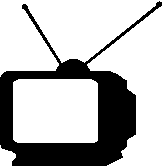 Rating for Reverse of the Curse of the Bambino: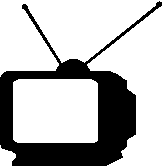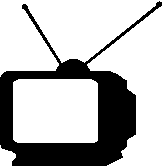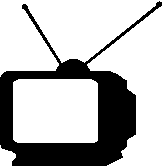 1/2
| | |
| --- | --- |
| Get Nine Innings from Ground Zero on DVD: | Get Reverse of the Curse of the Bambino on DVD: |
Ratings System: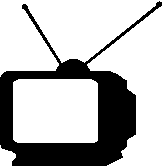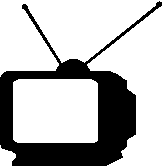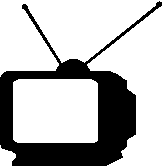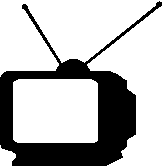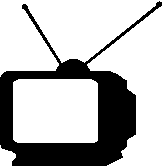 DO NOT MISS THIS SHOW!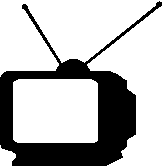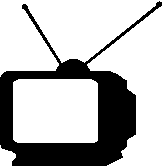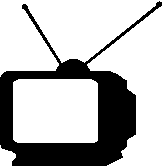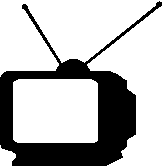 Try to catch this show every week...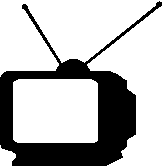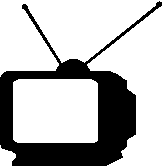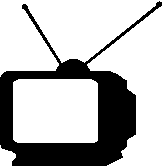 If a better show is on, tape this one...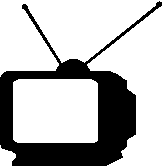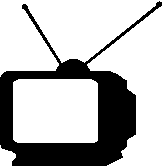 If nothing else is on, maybe this will be good...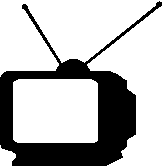 If this show is on, change the channel immediately!