"Noel" Giveaway
Win a chance to receive a copy of the "Noel" DVD!
Winner of the contest:
Congratulations to the winners Ken S. from Longmont, CO; Ann C. from Saint Cloud, MN; and Alice S. from Longmont, CO for winning the DVD's. You will be receiving your prizes in the next few weeks.
To promote the release of the movie "Noel" on DVD, we are giving away three copies of the DVD. "Noel" takes place on Christmas Eve in New York, where the lonely divorced publisher Rose Harrison (Susan Sarandon) expects for a miracle to improve the health of her mother, interned in a hospital with Alzheimer. She feels sorry for the patient of the room in front of her mother's and meets his visitor (Robin Williams.) Meanwhile, the Latin Nina Vasquez (Penélope Cruz) breaks her engagement with her beloved fiancé Mike (Paul Walker) due to his suffocating jealousy, but misses him. Mike is stalked by the stranger bartender Artie Venzuela (Alan Arkin.) The poor Jules (Marcus Thomas) expects to spend the Christmas night in the hospital, where he spent the best Christmas of his life when he was a teenager. The lives of some of these characters cross with others along the night. Visit www.screenmediafilms.net or the official website for more information.
How to Enter:
Send your name and mailing address (U.S. residents only please) to shawn@entertainyourbrain.com. Put "Noel Giveaway" in the subject line. Entries will be accepted through Sunday, December 25, 2005. Please, only one entry per person. Multiple submissions will be deleted.
Prizes:
Three prize winners will win a copy of the "Noel" DVD.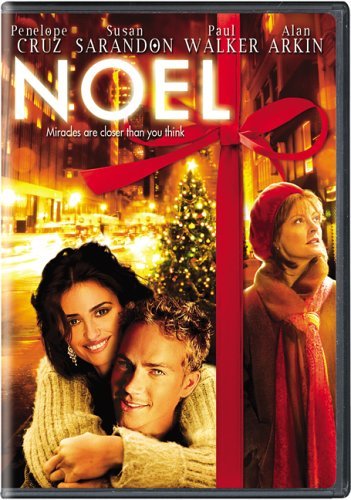 The winners will be selected randomly and will be notified by Monday, December 28, 2005 via e-mail and an announcement on the site. Good luck to all those that enter!