Sign up below to get
the FREE Entertain Your Brain
Weekly Newsletter today!

"Noel" Review
By Shawn McKenzie 12/06/2005
The movie "Noel" was an interesting experiment. It was a strategy to market the movie on different platforms in order to garner some business for the flick. It was originally released on November 12 of last year in limited release. On that same day, they released a 48-hour self-destructing DVD called Flexplay in stores, which retailed for $4.95. Two weeks later, they premiered the movie on the cable channel TNT (which is why I have labeled it a "TV movie.") While it was a touching film, it felt like every other Christmas TV movie.
The story is about five lonely strangers in New York City on Christmas Eve. Rose Harrison (Susan Sarandon) is a successful book editor who is recently divorced, and she has to take care of her mother Helen (Una Kay) at Mount Carmel Hospital, who is dying of Alzheimer's. Rose had a baby when she was 25 with her ex, but the baby died on Christmas Day. She is wallowing in her loneliness, despite the efforts of her friends, Helen's doctor Dr. Matthew Baron (John Doman), and a handsome co-worker named Marco (Daniel Sunjata.) On Christmas Eve, she contemplates suicide when she meets Charlie Boyd (Robin Williams), a lapsed Catholic priest whom she met earlier when he was visiting a friend in the hospital room across the hall from Helen's room. She invites Charlie up to her apartment, and they talk about each other's problems…just to get through this painful night. Police officer Mike Riley (Paul Walker) had planned to spend the holiday with his fiancée, a paralegal named Nina Vasquez (Penélope Cruz), when his own paranoia and misplaced jealousy drives her away after he hits her gay tree-decorating friend named Barton (David Julian Hirsh), thinking that Barton was another boyfriend. Mike and Nina were supposed to get married in a week, but she leaves and stays with relatives while she tries to figure out what to do about Mike…and their possible baby (she thinks she might be pregnant.) Meanwhile, Mike meets a cafe shop worker named Artie Venzuela (Alan Arkin) while having coffee with his partner Dennis (Sonny Marinelli.) Artie thinks that Mike is the reincarnation of his late wife Angeline, and he stalks Mike to get forgiveness. In the process, he has a heat attack. Mike takes him to the hospital where Dennis finds out that Artie had gone into a jealous rage a long time ago, which resulted in the unintentional death of his wife. It makes Mike realize that he could have been in the same situation with Nina. Jules Calvert (Marcus Thomas) is a young man who had a single happy Christmas memory, when he was fourteen, of going to the hospital and being treated for a busted nose during a sledding accident. The hospital's staff was having their Christmas party, so Jules had the best Christmas time ever. He has no family or friends to speak of now, so his plan is to wait until the hospital is having their Christmas party, break his hand, and be sent to the emergency room so he can have fun at their party. He meets with a guy named Glenn (Merwin Mondesir), who takes him to see a scruffy guy named Arizona (Chazz Palminteri.) Jules wants Arizona to break his hand for him so that he can relive his favorite Christmas memory. All of these people are just hoping for a little Christmas miracle.
The main thing going for this movie is the star power. Many of these actors have made guest appearances in TV shows, but they are mostly known for their theatrical film work. Sarandon and Williams (the latter of whom didn't have his name in the credits) had some chemistry in their shared lonesomeness. Walker and Cruz are okay, but I've never thought that either actor were the best at acting (though Cruz was scorching hot in this PG rated film.) Arkin was freaky, in a very uncomfortable way, but it worked for his character. Thomas seemed too chipper to be a person who had such a horrible past.
The downfall of the movie was the writing. David Hubbard wrote the screenplay, and it really didn't make any sense. Well…it did…but once you found out the reasons behind their stories, it didn't touch me in the same way it might touch another person. The weirdest plotline was the Jules one. Couldn't he have just come to the hospital party and crashed it instead of injuring himself to gain admission to it? Was he so lonely that he couldn't have made any friends and had a normal Christmas party?
Palminteri, an actor who mostly plays mobsters and cops, directed "Noel." I felt like he did a good job with the material he had, and he obviously wanted to go in a direction that was far from what he is best known for. I remember watching this movie on TNT last year and liking it, but it might be that I was so amazed to see so many big stars in a movie premiering on cable. Otherwise, it felt like one of the many Christmas TV movies that are broadcast every year with an "inspirational" message. The DVD has a "behind the scenes" feature, a commentary track with Palminteri, and cast filmographies. If you are a fan of Sarandon and Williams (or if you are a guy who would like to ogle at Cruz wearing her sexy black negligee near the beginning of the movie), rent or buy it. Keep in mind though that the good acting (well…the good acting by most of the cast) may raise it slightly above the pack of other TV movies, but the writing doesn't make it the first noel.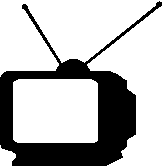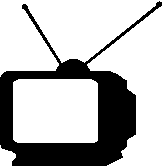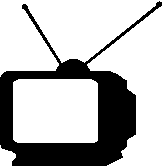 Get Noel for yourself or for someone else at Christmas: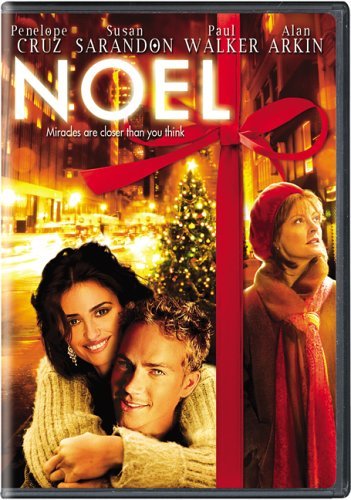 Buy this item at

Ratings System: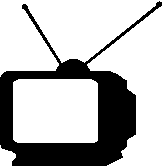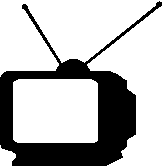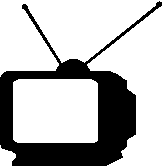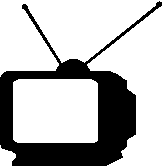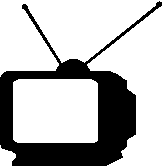 DO NOT MISS THIS SHOW!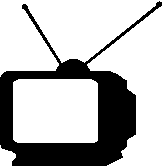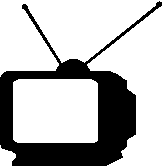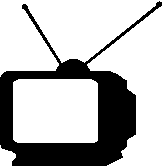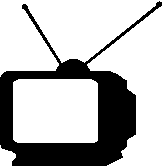 Try to catch this show every week...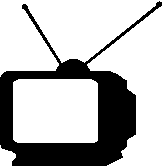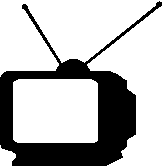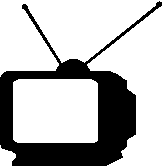 If a better show is on, tape this one...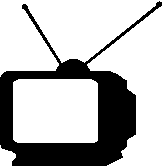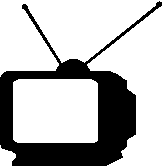 If nothing else is on, maybe this will be good...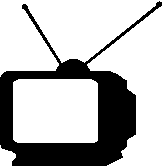 If this show is on, change the channel immediately!