Sign up below to get
the FREE Entertain Your Brain
Weekly Newsletter today!
"Perfect Match: New York" Review
By Shawn McKenzie 08/09/2003
ABC Family confuses me. I've already ranted about the network in my weekly newsletter (look down the left side of the screen to learn how to get the free weekly newsletter with my exclusive rants), and it was mainly about their wacky scheduling procedures. I also wonder about their content as well. They are kind of treading a fine line when it comes to "family" programming. Their new dating reality show, "Perfect Match: New York," is the latest example of my head scratching about the network.
The idea of the show is to find the "perfect match" for a single guy or girl, and the way they figure to do this is to force them to live with three suitors for one week apiece. A panel of three people chooses the three suitors amongst 25 contenders (the website says 30, but my tape said 25. Aargh! Get your facts straight ABC Family!) The panel consists of two people familiar with the single person (a best friend, co-worker, mom, etc.) and Harriette Cole, a relationship expert, as the third person. They ask each suitor a series of compatibility questions and choose their three favorite ones. After that, each of those three suitors live with the single person for one week apiece, though I think they can refuse the other people if they think they have found a match (I doubt anyone will stop after just one or two of the suitors.) As soon as all of the weeks are through, the single person gets a chance to meet the contenders who were rejected (which I think just twists the knife) to see if they like one of the losers better than the winning suitors. Finally, the single person chooses his or her perfect match from the three suitors. As you can tell by the title, it takes place in New York (which I think is a lame reason to stretch out the title, unless they intend to choose a different city each season, a la "The Real World.") They stay in separate bedrooms, but they have the option to sleep together (you know, for the family audiences to witness.) The idea here is that these people are commitment-phobic, and only their loved ones (and a relationship expert) know what is best for them. One last thing…the panel secretly watches their every move (okay, creepy), and comments on all of it. They get pushy by calling in and asking questions (which usually involve whether or not they have had sex yet.)
In the first episode, we meet 27-year-old Andrew, an advertising sales executive who is apparently too shallow with women. His panel consists of Chris (his co-worker at a club where he is a bouncer), Tara (his best friend, who is hot, so I wonder why he never hooked up with her), and of course, Harriette. We see the panel interview the 25 women, and it is very "American Idol" (a mixture of the serious contenders and the obvious goofballs.) They choose Brigette, Stacy, and Christine. Christine, a 28-year-old waitress, moves in first. She is very shy, and has many bags that Andrew has to help her bring up into the apartment. They go camping, where they kiss and sleep together in a tent (though they just actually sleep together, since it is too cold for anything else.) They spend the rest of the week in the city, and it is implied that they had sex. Stacy, a 27-year-old advertising producer, is next. She isn't quite as shy as Christine, nor did she bring as many bags. They go to a thrift shop and dress her up as Cinderella for his birthday party. She has more fun at his party than he does. He wants to end the week early, but the panel makes her stay. The next day he takes her to a skate park, where he totally sucks at skating. By the end of the week, they end up liking each other. Christine didn't like the idea of him living with the other women, but Stacy accepted the fact a little better. Brigette, a 27-year-old sales manager, is the final woman to move in. She was a little arrogant at first about the size of his apartment and his wardrobe. They go kiting on the beach and have a picnic. She takes him to meet her parents. He decides that he likes all three of them. He chooses Stacy as his "perfect match" (after a long explanation, of course.)
In the second episode, we meet 24-year-old Alyson, a real estate agent who is too quick to judge guys. Her panel consists of Jeanne (her grandma), Blake (her cousin), and once again, Harriette. They choose Jason, a 24-year-old lawyer; Matt, a 26-year-old club promoter; and Jeff, a 23-year-old financial software broker. I'll spare you the rest of the details (since both of these episodes seem to be identical with only the genders reversed.) Alyson chooses Jason as her "perfect match."
Not that I'm some moralist or anything, but is this really a show for a network that claims to be a "family" network? The second episode even earned a TV-14 rating! Between this show and last year's "repurposed" episodes of the violent "Alias," this isn't looking like the Disney Channel or Nickelodeon. If they want to do this, they really need to drop the word "family" from their name.
What about the show itself? Well, it isn't very original. Each episode is self-contained, which is fine, but they look alike. If you see one episode, you feel like you've seen them all. The one episode is interesting to watch once, but with all the other things on Sunday nights, I can't see myself tuning in every week.
"Perfect Match: New York" is not a family show, and it certainly doesn't draw you in. It is better than the show that precedes it, "Dance Fever," but I think I'll tune into "Futurama" reruns instead.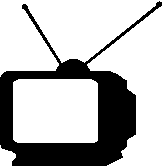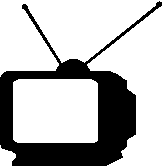 1/2
Ratings System: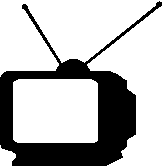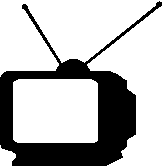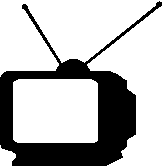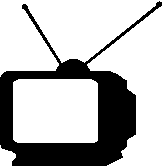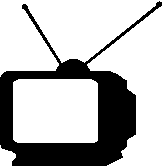 DO NOT MISS THIS SHOW!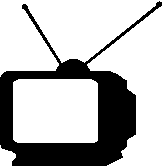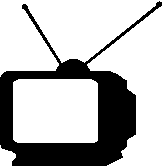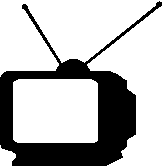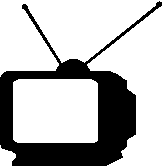 Try to catch this show every week...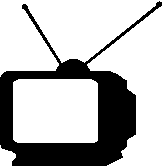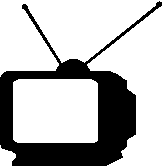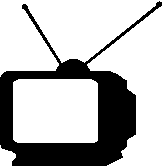 If a better show is on, tape this one...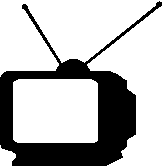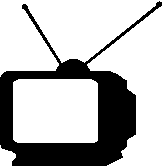 If nothing else is on, maybe this will be good...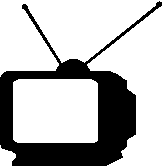 If this show is on, change the channel immediately!