Sign up below to get
the FREE Entertain Your Brain
Weekly Newsletter today!
Find Cowboys Tickets and NFL Redskins Tickets here
"Playmakers" Review
By Shawn McKenzie 09/05/2003
I am not a big fan of sports, but for some reason, a good sports drama really piques my interest. ESPN has done just that with their first fictional drama series "Playmakers." Now I actually have to search for the channel, dang it!
On this show we follow the exploits of several members of a fictional professional football team called the Cougars (I have no idea what city they are from, but their jerseys look similar to the Miami Dolphins.) Head Coach Mike George (Tony Denison) leads the team, consisting of some interesting players. Leon Taylor (Russell Hornsby) is the team's running back, but he has been on injured reserve for several months. In his place, the Cougars signed Demetrius "DH" Harris (Omar Gooding), a cocky young player with a secret drug problem. He is such a hot player that he is forgiven for his indiscretions, sometimes at the expense of friends, including fellow player Kelvin "Buffalo" James (Marcello Thedford), the Cougars' offensive tackle. Leon's best friend on the team, middle linebacker Eric Olczyk (Jason Matthew Smith), is dealing with the guilt of paralyzing a player from an opposing team with a hit during a game. The quarterback, Derek McConnell (Christopher Wiehl), is dealing with a kidney disorder and a slump, but nothing will stop him from playing. Since these are tough football players that aren't supposed to show emotion, all of their thoughts are played in voiceovers.
In the first episode, it is six hours until the sixth game of the season. The Cougars are 2-3, and they need 110% from everybody. There is a mandatory team breakfast that morning, and anyone who doesn't show up will be suspended. DH and Buffalo are missing, because DH is strung out from a night of partying, and Buffalo has been trying to get him to the breakfast on time. On the way to the breakfast, they are pulled over for speeding. The cops recognize them, and they ignore the badly hidden cocaine that DH was trying to hide. When they finally get there, DH gets a pass, but Buffalo is suspended. Leon is worried that his option will not be picked up, so he considers a broadcasting job. He enlists the help of a sports reporter named Samantha Lovett (Thea Andrews) to make a demo tape, but this makes Leon's wife Robin (Karen LeBlanc) suspicious. She thinks he is having an affair. After hearing a report that Samantha does on TV about Leon's status with the team, he confronts Coach George about it. He thinks Coach wants to bench him, but finds out later that it is the team owner, Wilbanks (Bruce Gray), who wants to bench him. Leon feels guilty about telling Wilbanks that he heard a rumor that Coach has a possible kidney problem, which might affect the Coach's own option. Eric is seeing a therapist about his guilt. He later tells his therapist that he remembers that his father, who was his coach, pushed his brother Craig so hard on their high school football team that Craig died. He decides to quit the team, but changes his mind after a pep talk from Leon.
In the second episode, many players are concerned about a man assigned to test their urine for drugs. Two players are chosen at random, and DH is concerned. Wilbanks tips him off that he is one of the two players this week, so he needs to cycle off of the drugs. He tries, but he doesn't make it. He learns of a way to urinate clean urine, but it involves inserting the clean urine through a catheter. DH asks his buddy Buffalo to give him some clean urine, but Buffalo refuses, since it was DH's fault that he got suspended. Buffalo later changes his mind, and DH gets away with the plan. Leon is still benched, but Guard Dog Fredricks (Gabriel Hogan) tells him about a way to play better using andro. He turned Guard Dog down at first, but when he finds out that he is not on the testing list this week, he changes his mind and takes the andro. The other name on the list is suddenly cut, and now either Leon or Guard Dog might be added. Leon admits his drug use to Robin, who isn't happy about it, but relieved that his secret wasn't an affair with Samantha. Guard Dog is chosen as the second player, and he is suspended, saving Leon's butt. Eric quits his sessions with his therapist after the shrink recommends anti-depressants for his depression over the death of his brother. After visiting the player whom he paralyzed in the hospital and being accused of making a "dirty hit" by the player's son, Eric reviews the tapes of the hit. He realizes that the hit was dirty and decides to go on the anti-depressants. Derek has been taking anti-inflammatory drugs in order to be able to play. The team doctor, Dr. Gatewood, tells Derek that the drugs might be causing kidney failure, so he takes them away, at least until test results on his kidneys come back. When Gatewood tells Derek that he has a treatable kidney disorder, he wants to put Derek on the inactive list right away. Coach George refuses to put him on the list, and Derek continues to play.
With good acting and writing, this is a compelling drama. I have seen some of the criticisms concerning this show. The first one is that it is stereotyping football players. The creator of the show, John Eisendrath, is a former college football player who went on to write for shows like "Beverly Hills, 90210" and "Alias," so he might know a couple of things about football. Besides, we read in the papers every day about these things happening, so what else are they going to portray? Everyone being good, nice, and drug-free? Boring! The other criticism is that the addition of a fictional show to the ESPN lineup will make the network like MTV, where there is just entertainment programming and no sports (just as MTV barely shows videos anymore.) I hate to say this, but it was this fictional show which got me to tune into the channel. Otherwise, I didn't even know where the channel was located on my dial. I understand why sports fans might be worried, but it's not like there isn't plenty of other choices out there. Between FOX Sports, ESPN2, and broadcast games, I don't think they will be missing anything. Besides, I doubt this show will mark a flood of entertainment programming taking over the channel.
The only other criticism some people might have is the language, drug use, violence, and sexual content (the show receives a TV-MA.) After "South Park," "The Shield," and "Nip/Tuck," this show actually seems relatively tame.
The acting and storytelling is great on this show. I like DH's story, and Omar should receive kudos for his acting here, and not just for being Cuba Jr.'s brother. I also want to commend Smith for his performance. For characters who are not allowed to express emotions, his face gives those emotions away.
Speaking of the emotion-giving, the one thing that drives me nuts is the voiceovers. I guess it is better than confessionals, a la ABC's "Once and Again," but I wish there another way to express those feeling other than voiceovers.
I guess once a week I will actually be tuning into ESPN for "Playmakers." I may even put the channel on my program favorites guide…maybe…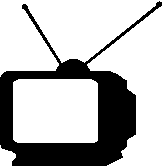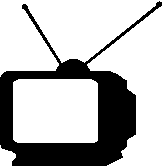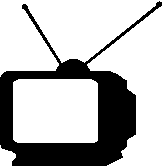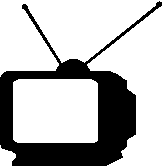 Ratings System: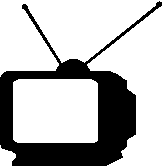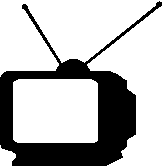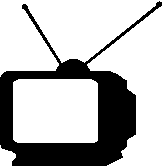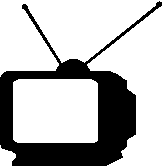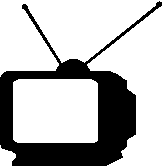 DO NOT MISS THIS SHOW!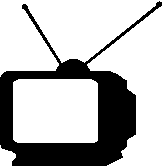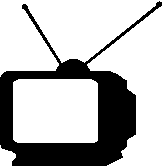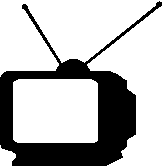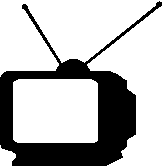 Try to catch this show every week...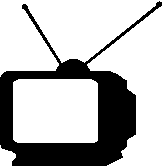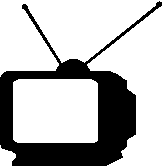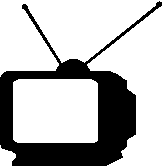 If a better show is on, tape this one...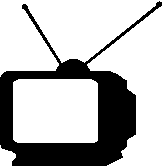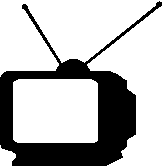 If nothing else is on, maybe this will be good...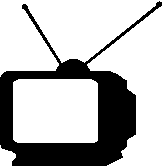 If this show is on, change the channel immediately!