"Prison Break" Review
By Shawn McKenzie 09/04/2005
Even though the 2005-2006 TV season doesn't officially start until September 19 (the day after the Emmy Awards), one network has decided to start their season early. That said network would be FOX, and their first show is the prison drama "Prison Break." Despite having a slightly unbelievable concept, it is a great way to start the season off on a good foot.
Michael Scofield (Wentworth Miller) is a desperate man. His brother, Lincoln Burrows (Dominic Purcell), a death row inmate confined to Fox River State Penitentiary in Joliet, Illinois, is scheduled to die in a little over a month for the murder of the Vice President's brother, Terrence Steadman (David Lively.) Michael has an elaborate plan to break Lincoln out of jail, and in the opening scene of the pilot, he is seen having the last of a series of tattoos applied to his body. Those tattoos are the blueprints for Fox River. In 1999, he was involved in a retrofitting job of the prison, and he still has all of the plans of the building with him. After doing all the extensive research, and adding those notes to his tattoos, he gets rid of all of the evidence.
The next day, he goes into the downtown Chicago branch of United Savings Bank and attempts to steal over a half million dollars. When he is arrested, he is put on trial for armed robbery. He pleads no contest to the judge (Cheryl Lynn Bruce), despite the objections of his lawyer and childhood friend Veronica Donovan (Robin Tunney.) The judge sentences him to five years, with parole in two and a half. Michael has requested to be sent to Fox River, which the judge grants. Veronica still doesn't understand why Michael is doing this, because he isn't violent and he doesn't need the money. Also, he was the only positive influence for LJ (Marshall Allman), Lincoln's son. LJ lives with his mother, Lisa Rix (Jessalyn Gilsig), and her husband Adrian (Philip Rayburn Smith.) He has been getting into trouble lately, having been busted for possession of marijuana, and Lisa doesn't know what to do about it.
When Michael gets to Fox River, Captain Brad Bellick (Wade Williams) greets him, and tells him that he has nothing coming to him. Michael meets his new cellmate, Fernando Sucre (Amaury Nolasco.) Sucre is engaged to his girlfriend, Maricruz Delgado (Camille Guaty), though a friend of hers named Hector (Kurt Caceres) has been making a play for her. He just wants to do his time and get out so that he can get married.
Meanwhile, Veronica is still troubled by the case. She is engaged to an investment banker named Sebastian Balfour (Anthony Starke), though it appears that she still thinks about Lincoln, who used to be her boyfriend.
Back at Fox River, Sucre tells Michael about Charles Westmoreland (Muse Watson), whom everyone whispers is actually the infamous D.B. Cooper, who parachuted out of a plane thirty years ago with a million and a half in cash (he actually only got away with $200,000.) Charles has a cat named Marilyn who was grandfathered in before Fox River prohibited pet ownership.
Michael tells Sucre that Lincoln, or as the other inmates call him, "Linc the Sink" (because he'll come at you with everything but the kitchen sink), is his brother. He wants to know how to get to Lincoln. Sucre tells him that the only way to do that is through "P.I.," or Prison Industries (meaning the inmates who behave get to do work for the prison.) Former mob boss John Abruzzi (Peter Stormare) runs P.I., and he is the only one who can get Michael approved for it. Michael later asks Abruzzi if he can be hired for P.I., giving him a paper origami swan and telling him that he has something to offer the mob boss. Abruzzi scoffs at this new "fish" and throws away the swan. Michael does have something to offer Abruzzi though. Fibonacci is a mob informant whose testimony put Abruzzi behind bars, and he, along with mobsters Gavin Smallhouse (Gianni Russo), Philly Falzone (Al Sapienza), and Maggio (Rich Komenich), are very interested in finding the man, who is currently in witness protection. His testimony could land all of them in jail, and Falzone specifically threatens Abruzzi with harm to his kids if he doesn't find Fibonacci.
Michael visits Dr. Sara Tancredi (Sarah Wayne Callies), the prison doctor. Sara is the daughter of Illinois Governor "Frontier Justice" Frank Tancredi, a fact that she doesn't like to tell many people about, because she differs with her father in their political beliefs. Michael has to go the infirmary for his regular insulin shots, because he has Type I Diabetes.
In Washington D.C., Special Agent Paul Kellerman (Paul Adelstein) and Special Agent Danny Hale (Danny McCarthy) are trying to thwart the efforts of anyone who might free Lincoln. A man named Bishop McMorrow (Chelcie Ross) has a lot of influence with the Governor and may persuade him to grant a stay of execution. They decide to visit him and "persuade" him to back off by accusing him of tax fraud. McMorrow won't be bullied, but later in the episode, he is shot and killed in his bed.
Back at Fox River, Warden Henry Pope (Stacy Keach) asks to see Michael. He knows that Michael is a structural engineer, so he offers him three days of work a week in Pope's office helping him build a model of the Taj Mahal made out of toothpicks. It is for his wife for their fortieth wedding anniversary, but he can't seem to get the proper reinforcements to keep it from collapsing, and that is where Michael comes in. Michael turns down the offer at first, but a few days later, he accepts the offer when the warden threatens to throw Michael in the SHU (solitary confinement) for ninety days for fighting. The reason he was fighting was that Abruzzi got a call from Maggio that they received a picture of Fibonacci and a folded up swan. He realizes that Michael does have information about Fibonacci, and he demands that the fish tell him where the informant is. Michael will tell Abruzzi the information, but not until they are both safe outside the walls of the prison. Abruzzi takes offense to this, and he has his goons beat Michael up (he later ends up supplying Michael with his P.I. work card though.)
Back in Veronica's office, she finds out that McMorrow has been killed, and she realizes that Michael was right when he told her that Lincoln had been set up.
Michael needs PUGNAc, an insulin blocker, because he is only pretending to be diabetic so that he can spend more time in the infirmary getting things ready for his and Lincoln's escape. He approaches a black inmate named C-Note (Rockmond Dunbar) about supplying him with some PUGNAc.
Michael then looks for a bolt on a specific set of bleachers out in the yard. He has the serial number for this specific bolt tattooed on his forearm, and he finds it, but before he can screw it out of the bleacher, Theodore Bagwell, a.k.a. T-Bag (Robert Knepper), stops him. He is the leader of the Alliance for Purity, a white supremacist gang, and he has his submissive partner May Tag (Brian Hamman) with him. T-Bag says that a race war is around the corner, and he offers his protection. Michael turns him down, which ticks T-Bag off, forcing Michael to leave the bolt half-unscrewed.
Veronica finds Tim Giles (Keith Diamond), Lincoln's public defender, and asks him about a man named Crab Simmons (Tab Baker), who could have cleared Lincoln's name. Crab is a five-time felon, so it would be a waste of time. The next day, Tim visits Veronica in her office and gives her a surveillance video of the parking garage where Lincoln had allegedly killed Terrence Steadman. It was meant to be a form of closure for her. She watches it, and then she visits Lincoln in jail to ask him about it. He tells her that he never fired his gun, and that she should do some more research.
Michael goes back to finish unscrewing the bolt, but T-Bag and May Tag catch him again. T-Bag makes Michael hand over the bolt, who gives it to May Tag. Michael later goes to Abruzzi to ask him about shaking down an inmate, which he tells him he will do, as soon as Michael tells him where to find Fibonacci. Michael further frustrates Abruzzi by telling him that he will do that once they escape.
Bellick does a search of Michael and Sucre's cell (Sucre is in the SHU for having a shank during a previous shakedown) and finds the serial numbers for the bolt (he doesn't know what those numbers mean though yet.) The numbers are accompanied by a name: "Allen Schweitzer." He has a fellow C.O. look up the name, but he comes up with nothing.
Michael searches for the bolt in May Tag's bunk, when he is caught by T-Bag and May Tag again (they are everywhere…aren't they?) He tells them that he wants T-Bag's protection, and that he needs the bolt to protect himself. C-Note sees this and gets mad. He later shows Michael the bottle of PUGNAc, but tells him that he chose the wrong side of the race war, causing Michael to leave empty-handed.
Veronica finds Crab's residence and runs into Crab's mother, who tells her that Crab is dead. Back in her office, Veronica gets a call from Leticia Barris (Adina Porter), Crab Simmons' ex-girlfriend. She meets with Leticia, who tells her that she believes that the same people who killed Crab are trying to kill Lincoln. Veronica thought that Crab had O.D.'d, but Leticia said that Crab had a bad heart and would never touch drugs. He conveniently died a week after Lincoln had killed Steadman.
Hale and Kellerman had already questioned Tim about his visit to Veronica, and now they have witnessed her meeting with Leticia. Kellerman calls a mysterious woman, who instructs him to "do what you need to do to make this go away."
During a prison riot, another inmate fatally stabs May Tag, but Michael is able to get the bolt away from him. T-Bag assumes that Michael had done the stabbing, and he vows revenge. Michael sharpens the point of the bolt to become an Allen wrench, which is the perfect size to fit into a bolt underneath a toilet (we later see in the coming attractions that behind the toilet is a tunnel, which I assume is the escape route.)
C-Note gives Michael back his PUGNAc, because he realizes that Michael wasn't in cahoots with the Aryan Nation. Michael takes the medicine, and Sara later administers her test. She confirms that he does have diabetes, but she is a little confused as to why he is so happy about it (Michael has a horrible poker face.)
On the way out of the infirmary, Abruzzi and his thugs grab Michael and force him to give up the location of Fibonacci by putting one of his pinkie toes into the path of some pruning shears. He refuses, and the episode ends with one of the thugs cutting off the pinkie toe.
The director of the Rush Hour movies, Brett Ratner, executive produces and directed the first hour of this show. Paul Scheuring, the writer of the 2003 Vin Diesel movie A Man Apart, created this series and wrote its first two episodes. They have constructed a show that is a little bit far-fetched, but interesting. The fact that Michael conveniently goes to the same prison as Lincoln, and that Sara is only mildly inquisitive to Michael's diabetes problem is a little hard to believe. Also…when are they going to explain why Michael Scofield and Lincoln Burrows have two different last names? Are they half brothers?
The acting is great though. It's amazing how alike Miller and Purcell look. Maybe it's the buzz cuts, but I could actually believe that they were real brothers. Stormare always makes a great bad guy in movies, so he is giving us another good one on the small screen. Knepper plays a very creepy bad guy, and he is very effective at it too. The two love interests are good, but they don't have a lot of time to establish their romances with their respective men yet. Callies is obviously going to fall for Miller, and I seriously doubt that Tunney will be seeing a wedding in the end with her fiancé.
"Prison Break" reminds me of ABC's "Lost," in which I like the concept, but I can't see it going beyond a season. "Lost" proved that it could provide an ongoing plotline that will last its inaugural season, so I'll have to have faith that this one will do it as well. This show had so many questions yet unanswered in the first two episodes, and the durability of it might be one of those questions. Welcome to the fall season!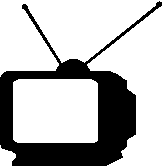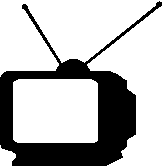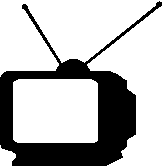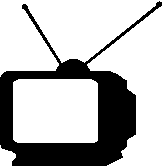 1/2
Ratings System: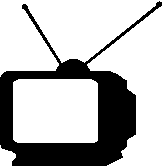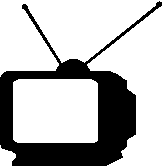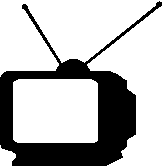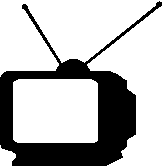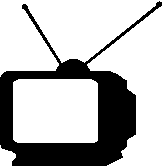 DO NOT MISS THIS SHOW!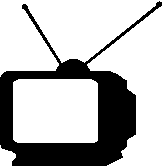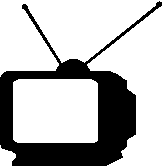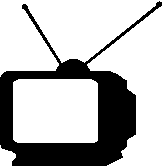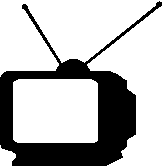 Try to catch this show every week...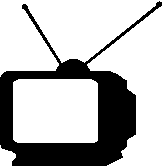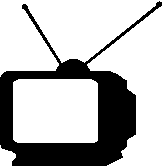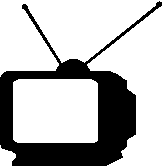 If a better show is on, tape this one...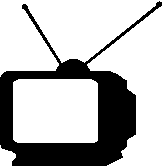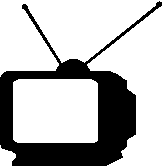 If nothing else is on, maybe this will be good...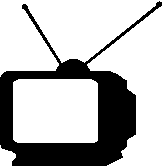 If this show is on, change the channel immediately!