Sign up below to get
the FREE Entertain Your Brain
Weekly Newsletter today!
"Queer Eye for the Straight Guy" Review
By Shawn McKenzie 07/20/2003
I honestly haven't gotten into this whole makeover/design show thing. My girlfriend has had me watch "Trading Spaces" at her place a few times, but I've never watched it independently. It's no fault of the shows or the people on them, they just haven't interested me. Bravo's new show "Queer Eye for the Straight Guy" is different though. I not only found it entertaining, but somewhat useful.
The show is a combination of many styles of informative reality shows. It is a design show (a la "Trading Spaces"), a makeover show (a la "Extreme Makeover," minus the surgery), and a cooking show. In a sense, it is a lifestyle makeover show, or as they call it, a "make better" show. Five gay guys, who have dubbed themselves the Fab Five, attempt to "make better" one straight guy at a time. No, this doesn't mean they want to make him gay, they just want to transform him from a slob to a classy guy. Kyan Douglas is the grooming expert. His mission is to convince everyone that, with the proper grooming, you can look youthful for a long time. He claims to be 128 years old, but he doesn't look older than 27. Ted Allen is the food and wine expert. He thinks there is no excuse for any guy to eat a boring meal or drink a cheap wine. Carson Kressley is the fashion expert. He is probably the most flamboyant of the experts, and has the quickest wit. It is ironic that I find his personal taste in fashion ugly, yet he does a great job at dressing other guys. Jai Rodriguez is the culture expert. He teaches the straight guys social and conversation skills. He'll even give some dance lessons if needed. Thom Filicia is the interior design expert. While the other four are transforming the straight guy's personal habits, Thom is transforming his residence. He will shop for new material, but he also has the ability to find the beauty of the things that the straight guy already has.
In the first episode, the Fab Five help out Brian "Butch" Schepel, a single carpenter who is also a struggling artist. While they admire his art, they think his personal habits could use some improvement. He wants to display his art in an art gallery, and he wanted to be presentable for it. They cut his long hair (he hasn't had a haircut in nine years), fix up his dinky little apartment (including the refrigerator, which couldn't open properly, and uncover a door that had been hidden), create a style that includes a T-shirt with one of his portraits grafted on it, and teach him how to meet-and-greet at an art gallery. At his art unveiling, he attracts several single women with his new look, and receives some nice comments from a professional art critic. The show was a success and he is on his way to being an attractive artist.
In the second episode, the Fab Five help out Adam Zalta, a married businessman with children. Even though it has come and gone, he wants to re-celebrate his wife's birthday. He needs their help to be able to throw a great party and surprise her with a new style and a redesigned house. His wife, Karen, knows about the "make-better" treatment, but she doesn't know about the surprise party he wants to throw her. The Fab Five shave his uni-brow, show him how to make foie gras mousse, transform one of his suits into something stylish, help him pick a birthday present (guest expert Blair helps him pick out some pearl earrings that he wraps in a bubble gum box), and redecorate his house (they get rid of the clutter, like the children's toys.) The party is a success (though some of the guests don't like the foie gras mousse.) Adam swears he will keep up the stylish look, even though he is busy running a business and raising kids.
When I heard the original idea of the show, I already knew it would upset some people. I knew it would upset the gay community by stereotyping gay men as stylish and straight men as slobs. I figured it would upset homophobes who think the show would turn straight guys gay. After seeing it, I think both concerns are slightly unfounded. First, all of the experts on the show are actual real experts. Sure, it could have been "Stylish Eye for the Lazy Guy," but I don't think it would have been as fun. As far as converting these straight guys' sexual orientation, that isn't gonna happen. The Fab Five joke around with the straight guys and make innuendos, but they respect their straightness and keep it in mind when making them better (in other words, they try to make them more attractive to the opposite sex.) The only misconception I would take from the show is that it is very expensive and time-consuming to be gay, or at least stylish.
The show is actually educational as well. I've been tying ties all my life, but I didn't know that if you hold a crease in the tie before you tighten the knot, it will create a narrow line that will make you look thinner. The tips for shaving, first impressions, shelf organization, glasses instead of plastic cups, and proper coat hangers are also useful to the viewer. They make a point of pausing and giving these tips to the home audience when the issue comes up. They also give any related tips at the end of the episode.
"Queer Eye for the Straight Guy" is the first "Trading Spaces"-inspired show that I could see watching every week. I do think Bravo is becoming the gayest network since Showtime with this show, "Gay Weddings," and the upcoming "Bachelor"-like show, "Boy Meets Boy." I don't have a problem with that, though I hope they don't get in a rut with it. As far as this show goes, it is very enjoyable and educational to watch, because the experts are funny and intelligent. I am one straight slob who could actually use a "make better" myself!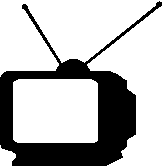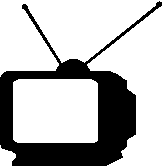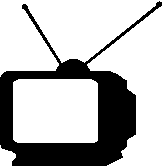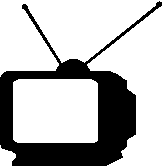 1/2
Ratings System: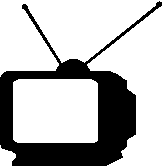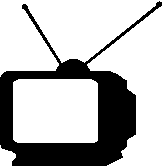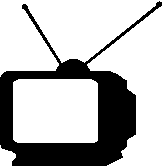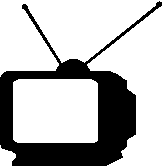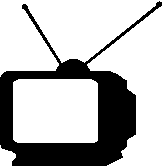 DO NOT MISS THIS SHOW!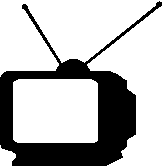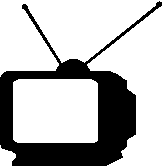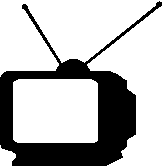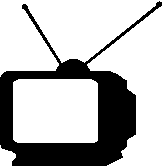 Try to catch this show every week...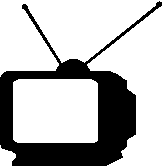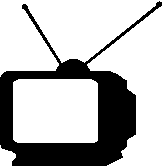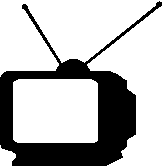 If a better show is on, tape this one...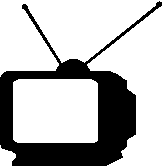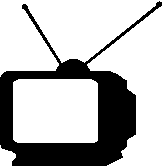 If nothing else is on, maybe this will be good...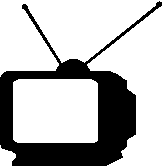 If this show is on, change the channel immediately!