Sign up below to get
the FREE Entertain Your Brain
Weekly Newsletter today!
"The Ren and Stimpy Adult Party Cartoon" Review
By Shawn McKenzie 07/04/2003
Long before Spongebob Squarepants annoyed us on a daily basis, the kiddie network Nickelodeon brought us a demented Chihuahua and a brain-dead cat named Ren and Stimpy. "The Ren and Stimpy Show" was made for kids, but unlike its peers at Nick, "Rugrats" and "Doug," it seemed to appeal more to adults. John Kricfalusi (or John K. as his fans call him) created the show. John K. was a frustrated cartoonist working for Filmation Studios, a company that seemed to specialize in drawing cartoons based on toys and watered-down new versions of classics like "Mighty Mouse." Inspired by the old Warner Brothers cartoons of Bob Clampett and Tex Avery, he created Ren and Stimpy. They were cartoons that were weird, twisted…and funny! Nick had long been trying to set themselves apart from rival kiddie network The Disney Channel by being the bad boy kid network. Shows like "You Can't Do That on Television" and "Double Dare" established the channel as the place where the fun gross-out jokes were welcome. When they wanted to create a line of Nicktoons, "The Ren and Stimpy Show" was a perfect fit. Unfortunately, as the network grew, the gross-out jokes attitude went away (I find it funny that they still do the green slime gag at the "Kid's Choice Awards" which was stolen directly from the heyday of '80s Nick.) They wanted to be more family-friendly, i.e. watered-down. John K. found himself constantly censored. Eventually Nick fired John K. and took over the show themselves. While it was still somewhat funny, it wasn't nearly as good as when John K. was in charge. Nick finally cancelled the show after five seasons.
That brings us to today. The new TNN (formerly The Nashville Network, then The National Network, and hopefully soon Spike TV, if the stupid battle with director Spike Lee is ever settled Update 7/8/03: the case was settled on 7/7/03) wanted to create a new block of animation for adults, dubbed "The Strip." The channel has branded themselves as the "first network for men," and they must have noticed the huge numbers that the Cartoon Network was getting for their highly successful Adult Swim lineup, mostly amongst males 18-49. I'm not exactly sure who decided to call up John K. and ask him to create new Ren and Stimpy cartoons in his own vision, but I bet it was someone who remembered the earlier, funnier episodes, and it must have made that person still laugh today. Anyway…that is what happened, and now we have "The Ren and Stimpy Adult Party Cartoon."
This new version of the show not only seems to be inspired by the old Warner Brothers cartoons, but also by the old naughty cartoons of Ralph Bakshi, the creator of the very adult cartoon character Fritz the Cat. Actually, through my research, I learned that John K. actually worked with Bakshi on "The New Adventures of Mighty Mouse," so it shouldn't come as a big surprise. The first thing that shocked me about the show was the parental guideline rating. It received a TV-MA (the network also shows the "classic" episodes, and they receive a TV-PG.) The only other cartoon I had seen get that rating was one of my personal favorites, "South Park," so I knew I was in for a very different cartoon than the one I was used to.
The first episode was just plain gross. It called "Onward and Upward," and it was the story of Ren (voiced by John K.) and Stimpy (voiced by Eric Bauza), who are now apparently a gay couple, moving up in the world. They are living in the mouth of a bum, and one night, after going crazy from the bum's snoring and the molestation of his butt cheeks from the bum's epiglottis, they move out. They then move into the spittoon of a bar, which they consider higher-class. They begin eating fancy food like vomit and snot from the bar patrons (sorry if I just grossed you out.) It ends when the bartender discovers them living in the spittoon and kicks them out. After watching the episode, I began wondering if this was going to be the M.O. of the new Ren and Stimpy.
I was saved by the second episode, which was more along the lines of what I thought the show was going to be. It wasn't a series of gross-outs, but just Ren being absolutely psychotic, and with no censorship this time. The episode was called "Ren Seeks Help," and it was about Ren's attempt to figure out why he is so cruel to Stimpy. After a big fight with Stimpy, Ren seeks therapy from Dr. Mr. Horse (R&S loyalists will remember his line, "No sir, I don't like it," which he unfortunately never says in this episode.) Ren launches into a tale about how he was painfully born, and ever since, he has been obsessed with causing pain. We get to meet his parents for the first time, who at one point make out with each other in a way that could have never been shown on Nick. As Ren grew up, he tortured animals, and finally chose a frog (that suspiciously looks a lot like the WB Network's corporate symbol) to focus his torturing on. Eventually the frog begs Ren to kill him so the pain will stop. Ren refuses to do so, because he knows that it will end the fun. He then met Stimpy and told the doctor about the extremely cruel things he did to the dumb cat (in whispers that no one could hear.) Ren asks the doctor what is wrong with him, and when the horse tells Ren that he is crazy, Ren kills him. This episode was what I was hoping to see! Though Stimpy appeared in it briefly at the beginning, I hope there are more episodes like this one that utilizes them both together.
I was worried at first about "The Ren and Stimpy Adult Party Cartoon." I don't consider pointless grossness funny. The thing that always made me enjoy the original version of the show was how twisted it was compared to its peers. I have seen cartoons since try to emulate the formula, most notably Nick's "Invader Zim," but no one could do it better than the original John K. Ren and Stimpy toons. The second episode of this version restored my faith in the show. It was twisted like the original version, only now it had graphic violence, sexual content, and adult language, all things a growing boy needs! I'm going to assume that the first episode was just a bump in the road for a truly original, highly insane, very funny cartoon. Yes sir, I do like it!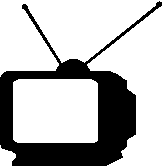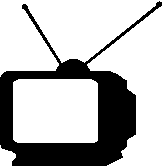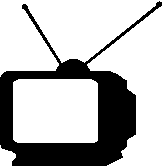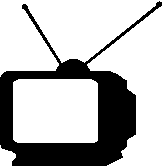 1/2
Get the CD containing all the best tunes from the original series, including "Happy, Happy, Joy, Joy":
Buy this CD at

Ratings System: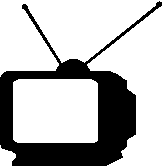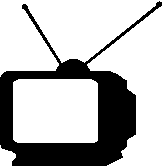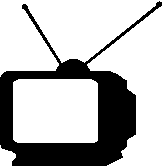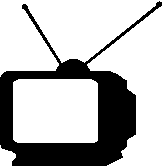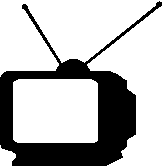 DO NOT MISS THIS SHOW!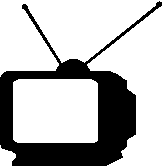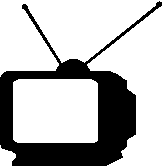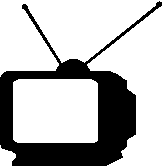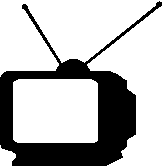 Try to catch this show every week...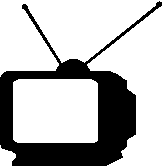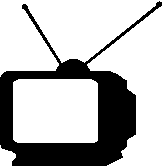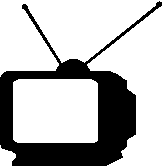 If a better show is on, tape this one...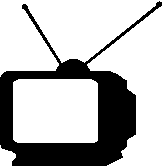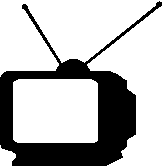 If nothing else is on, maybe this will be good...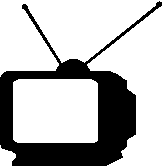 If this show is on, change the channel immediately!