Sign up below to get
the FREE Entertain Your Brain
Weekly Newsletter today!
"The Shield" Season 4 Review
By Shawn McKenzie 03/15/2005
I have been a huge fan of FX's "The Shield" since the first season. What I originally thought of as just the TV show version of Training Day has far surpassed that movie, and it went on to make FX the channel it is today…a place where adults can watch quality programs outside of HBO and Showtime.
Let's get into the topic at hand though: the fourth season. If you are a fan, you don't need me to go over the entire history of the show, but I will at least try to get you up to speed. The Strike Team had been completely dissolved, and Curtis "Lemonhead" Lemansky (Kenneth Johnson) had burned most of the Money Train money. The already strained relationship between partners Vic Mackey (Michael Chiklis) and Shane Vendrell (Walton Goggins) ended when the money burned up and the two men almost fought each other.
Six months have past and there have been many changes. Vic is now doing regular detective work, and he is partnered up with Ronnie Gardocki (David Rees Snell.) He is still planning to get divorced from his wife Corrine (Cathy Cahlin Ryan), but I think that they have become more cordial with one another. Besides…they are planning to file a lawsuit against a pharmaceutical company that had produced the vaccine that their son Matthew (Joel Rosenthal) and daughter Cassidy (Autumn Chiklis) had been given which may have been the cause of their autism. Shane is now on the vice squad and is partnered up with Armando "Army" Renta (Michael Peña), a former marine reservist who came back from Iraq. The biggest change has to be the new captain of the Barn…Capt. Monica Rawling (Glenn Close.) She is here to replace Capt. David Aceveda (Benito Martinez) who is on his way to serve in his newly elected position of City Councilman. She is a 20-year veteran, and you would think that Vic wouldn't want to work under a woman, but I think that he just didn't like David. He has respect for Monica, unlike David, and sees her appointment as an excellent opportunity to get a leg up in his job. Monica can see the potential in Vic, but Vic tests her patience. She is still considering having Vic head up a new gang task force that she wants to institute. Det. Claudette Wyms (CCH Pounder) is still there, but she has been regulated to cases that aren't as involved as the ones assigned to other detectives. Last season, she had tried to take a moral ground, and when the replacement for David was considered, she was passed over. She and her partner, Det. Holland "Dutch" Wagenbach (Jay Karnes), now work the easier cases, and she doesn't have the heart to work them very hard. Partners Officer Danielle "Danny" Sofer (Catherine Dent) and Officer Julien Lowe (Michael Jace) have mixed feelings about Monica. Danny is just glad to see another woman in the Barn, while Julien thinks that she might not be right person to help clean up the streets of Farmington. The new addition to the cast in the Barn is Det. Steve Billings (David Marciano), a detective from Los Angeles who has been brought in from the D.A.'s office to help out on cases. From the two preview episodes that I was sent, I don't know much about the character, but I'm sure that will change.
The "bad guy" for this season is Antwon Mitchell (Anthony Anderson), a former drug pusher who is now a community leader. Both Vic and Monica can see through that B.S., so it's a matter of time when Vic will find something on him. For now, he preaches to gang members about changing their ways, all the while he has some shady dealings going on.
I wanted to make some observations about Vic, Shane, and David. Vic seems to be somewhat playing by the rules and doesn't appear to be as corrupt this season. Of course, Vic being Vic, he will always be playing by his own rules, but he seems genuinely like he is willing to play along with Monica. Shane, on the other hand, seems like he is becoming like the old Vic from the first two seasons. Shane is becoming very corrupt, and I think that he is trying to take his partner Army with him. I think that Shane may be more dangerous to Vic than Antwon in the end. Finally, David's rape last season has affected his relationship with his wife Aurora (Camillia Sanes.) I don't want to spoil anything, but in the second episode, we might see just how badly the rape has warped his mind.
The precursor to "The Shield," ABC's "NYPD Blue," has always been good, but in its last season, I think that it softened up a bit. Vic may be working well with Monica and being affable with Corrine, but the show itself is still as raw as ever. We have the raw language, the violence, the partial nudity (unfortunately, it's a male butt in a locker room), and the general mayhem. Vic even chases a suspect and almost chokes him to death with a bottle of mustard!
What do I think of the new cast additions? Close is great as Monica, and it is her best acting performance in years. Like the equally great Chiklis, I think that she might see an Emmy nomination this fall. I've always liked Anderson's comedic roles, but he is just as good in a dramatic role when given a chance. I don't trust Antwon, and that mistrust makes Anderson so great in the role.
I can't wait to see how the season plays out. Show creator Shawn Ryan is a visionary amongst adult TV drama, and "The Shield" is quickly becoming an institution, largely in part of the excellent Emmy-winning performances of Chiklis. I still can't get over that he was the lovable commissioner on ABC's "The Commish" and then did a 180 in the role as the shaved-head, corrupt Vic Mackey, which I found completely convincing. There was a point when I couldn't decide who was scarier: Vic or Tony Soprano! I wouldn't want to meet either in a dark alley, so I'm glad I'll be able to see them on their TV shows.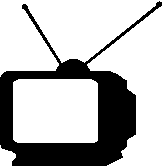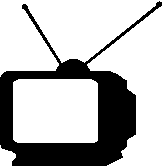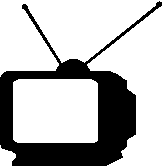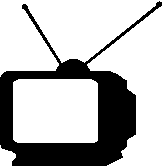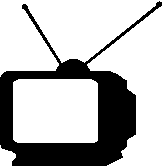 | | |
| --- | --- |
| Get the first season on DVD: | Get the second season on DVD: |
| Get the third season on DVD: | Get the video game on PlayStation2: |
Ratings System: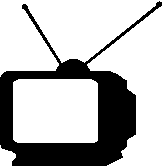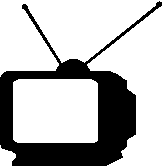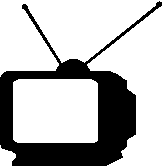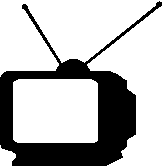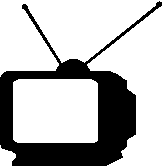 DO NOT MISS THIS SHOW!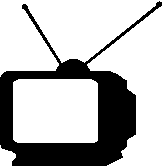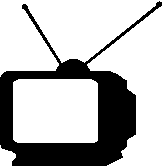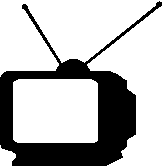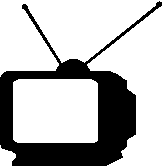 Try to catch this show every week...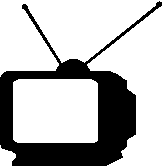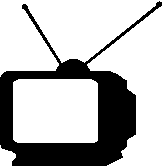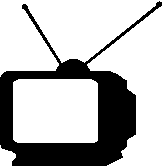 If a better show is on, tape this one...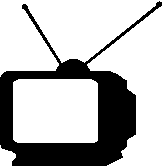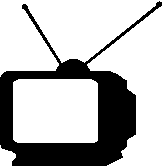 If nothing else is on, maybe this will be good...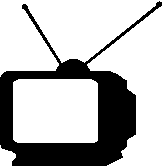 If this show is on, change the channel immediately!