Sign up below to get
the FREE Entertain Your Brain
Weekly Newsletter today!
"Touching Evil" Review
By Shawn McKenzie 07/20/2004
You can have all of the cool producer credits you want for a show, but if that show is boring, credits don't matter. That is the case with USA's "Touching Evil," the latest British import to be adapted to an American audience.
A year ago, Detective David Creegan (Jeffrey Donovan) experienced a near-fatal gunshot wound to the head while trying to arrest a man. Despite the gunshot (and the fall out of a window), he lived (actually, he was clinically dead for ten minutes), but took the year off for psychological help. He is now assigned to the new OSC (Organized and Serial Crime) Unit, a rapid-response, elite crime investigation squad, that he originally helped create with Captain Hank Enright (Zach Grenier), its current leader. His brain injury has caused him to have no sense of shame, and he often ignores common sense, both are features that hurt and help him. His new partner, Susan Branca (Vera Farmiga), constantly has to keep Creegan grounded and in line. She sometimes doubts Creegan's mental stability, but slowly begins to learn to trust his instincts and understand his idiosyncrasies. They end up sounding like the clichéd buddy cop team (she is by-the-book, he tends to follow his gut without regard for following the rules.) He is estranged from his family, including his ex-wife Holly (Leila Johnson) and his two daughters Samantha (Larissa Tewson) and Lily (Sydney Tewson), because he thinks that his line of work will put them in harm's way (which does actually happen in the eighth episode.) Aside from Creegan, Branca, and Enright, the team also includes a few others. Agent Jay Swopes (Kevin Durand) is the tech guy who wants to be a part of the team, but settles for doing computer work for now. Agent Charles "Chas" Bernal (Brian Markinson) is a fellow detective who is jealous of the attention that Creegan receives and looks for any opportunity to upstage him. Agent Jon Krakauer (Peter Wingfield) tends to kill suspects, which gets him fired in the fourth episode (but no charges were levied against him.) Agent Mark Rivers (Bradley Cooper) is then brought in to replace Krakauer, but he has to deal with his junkie brother Ben (Christopher Redman.) Cyril Kemp (Pruitt Taylor Vince) is a weird guy who thinks that real life is a dream and a dream is real life. He was originally a suspect in a kidnapping case in the first episode, but after he is cleared, he ends up helping Creegan out on several cases.
The show is executive produced by Bruce Willis and the Hughes Brothers, Allen and Albert (the former of which directed some episodes.) It is based on a British series of the same name that ran for three years and had the same concept. I've never seen any episodes of the original series, but if it is like the American version, I don't think that I would have been a fan.
The cast does a decent job. Donovan is an appealing lead who delivers some witty banter involving his situation (my favorite line was, "It's Saturday. I need this like I need a hole in my head...uh, another hole in my head"), but his depression over his family situation dragged down the series. The other characters couldn't make up for this drag, including Cooper, who I prefer to see on "Alias."
When I first heard the concept of this show, it sounded a little like a show that never made it to air on the WB called "Fearless" (though I wish it had, because it looked cool from every preview I saw.) In that show, a girl (played by Rachael Leigh Cook) who was born without the gene for fear becomes a FBI agent. I figured that Creegan would develop some sort of almost supernatural abilities, but instead, he just becomes eccentric and conflicted. Snooze.
There is no word yet on whether or not "Touching Evil" will be renewed for a second season, but if it isn't, I won't miss it. USA has another quirky detective already, the title character from "Monk," and he is all I need for right now.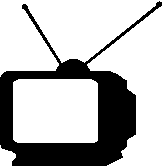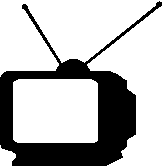 1/2
Get two of the three seasons of the original British series on DVD:
Buy these DVD's at

Ratings System: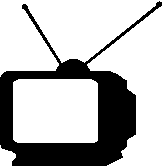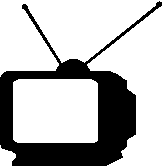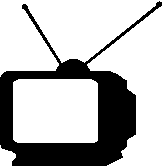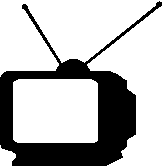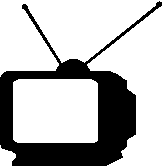 DO NOT MISS THIS SHOW!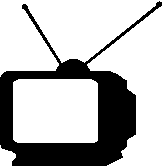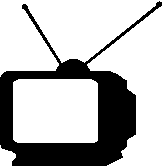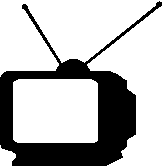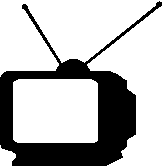 Try to catch this show every week...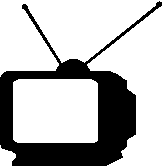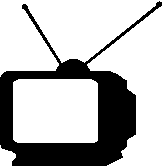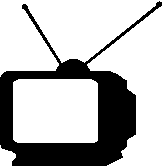 If a better show is on, tape this one...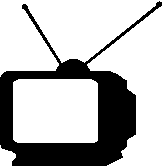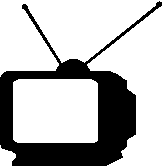 If nothing else is on, maybe this will be good...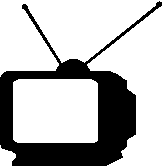 If this show is on, change the channel immediately!