"The Tracy Morgan Show" Review
By Shawn McKenzie 01/21/2004
Tracy Morgan was one of my least favorite alumni from "Saturday Night Live." I don't know if it was him or if it was the horrible sketches written for him, but I didn't exactly miss him when he left. I thought his biggest sketch, "Brian Fellows Safari Planet," was incredibly lame. On the flip side, when he would make an appearance in a movie, like as Pumpkin Escobar in Jay & Silent Bob Strike Back, he was funny. I didn't know how I was going to take his new NBC sitcom, "The Tracy Morgan Show," but now that I've seen it, I'm still blaming the writing.
Tracy Mitchell (Morgan) is a father, husband, and small business owner of an auto garage. He lives with his wife Alicia (Tamala Jones) in a modest apartment with their two kids, shy 12 year-old Derrick (Marc John Jefferies) and definitely-not-shy 7 year-old Jimmy (Bobb'e J. Thompson.) At work at his auto garage, Tracy is the boss of mechanics Spoon (John Witherspoon) and Bernard (Heavy D.) Spoon constantly tries to give his odd advice while Bernard is the levelheaded one. Freddie (Katt Williams) is an old neighborhood friend of Tracy who hangs around the garage all the time and has different philosophies that mostly make no sense. He always talks Spoon and Bernard into coming up with the "black" version of things, like Christmas carols or cookies. Tracy is a good family man, but each week he has his share of sitcomy family problems.
In the first episode, Tracy and Alicia find out through a parent-teacher conference that Derrick is doing well academically, but not socially. Tracy discovers that he likes a girl named Simone (Stevanna) and wants to help him woo her, but when he sees the girl, he sees that she is out of Derrick's league.
In the second episode, Tracy reveals that he has a phobia of doctors after Jimmy freaks out at the doctor's office himself. Spoon and Bernard try to help Tracy out with their own phobias, but Tracy still makes excuses not to go. He finally goes in the end.
In the third episode, Tracy tries to get a store Santa (Peter Allen Vogt) to teach Jimmy a lesson about lying when he discovers that the boy had destroyed his Planet of the Apes DVD box and covered it up. He ends up punching Santa after the guy doesn't cooperate with him. Later, Jimmy admits to the destruction, and he had been saving up to replace the DVD's with his own money. Meanwhile, Jimmie has Spoon and Bernard help him write a black Christmas carol.
In the fourth episode, Tracy wants to take Alicia out to dinner for their fifteenth wedding anniversary so he can give her a better engagement ring than the one he had originally given her, but they can't find a babysitter. They decide to trust Derrick to watch Jimmy, but it backfires when they won't let Tracy into the house to get the ring he had forgotten to bring with him (they think it is a test about not letting anyone in the door like their father had told them to not do.)
In the fifth episode, Derrick shoplifts in order to seem cooler at school. Tracy tries to help him look cool in other less criminal ways.
In the sixth episode, Tracy gets upset that the basketball coach isn't giving Derrick enough time on the court and manages to take over as coach. He soon finds out that Derrick doesn't even want to play. Meanwhile, Jimmy is becoming frustrated trying to find his own style, resorting in super gluing one of his mom's jewels to his tooth to look cool.
In the seventh episode, Jimmy is suddenly interested in going to church, so Tracy uses the time there to drum up business for the garage. He offers the Pastor (Don "D.C." Curry) free repairs, which backfires when the Pastor has the garage fix his whole family's cars. Meanwhile, in attempt to show up a rival mother (Keesha Sharp), Alicia pushes Derrick to try out for a solo in the church choir. Tracy holds back one of the Pastor's cars so Derrick will get the solo, but after the rival mother's son is discovered to be great, Jimmy saves Derrick's neck.
In the eighth episode, Tracy tries to teach the boys the value of money after they break their video game and demand a new one. This leads them to think that they are poor, especially since Alicia has gone back to work. She just wants to interact with adults again, but when her co-workers start acting childish, she quits.
I read that Tracy wanted this show to be the old-fashioned type family sitcom, and he points to "Good Times" as his inspiration. In my opinion, it is similar, but only because they are both shows that have occasional individual funny performances, but aren't overall funny.
Tracy makes a surprisingly good sitcom dad, but I don't think this show is edgy enough for him. I don't know if I think he'd be better in a show like "Everybody Loves Raymond," where the kids are barely seen, or a show like "The Bernie Mac Show," where he doesn't act like the typical sitcom dad. This show is executive-produced by the same people who did "The Cosby Show," so you would think that it would be better. That show played on the strengths of Cosby's own brand of comedy, so if they are doing that for Tracy, maybe he is the problem. I will admit that I have never seen Tracy do stand-up before, so I don't know if he is funny doing material written by himself.
Aside from Tracy, the supporting cast has varying degrees of effectiveness. I think Heavy D's best role was as Bob Lick on "Boston Public," but he left that show to do this one unfortunately. Witherspoon does his usual shtick from the Friday movies, only severely toned down, but still funny. Williams steals the very brief scenes he is in on the show. Jones has been written very generically as a sitcom wife, but she is effective. Jefferies doesn't really stand out, but newcomer Thompson does, almost too much. They have written Jimmy to be a little too old and brash for his age. It comes off as creepy more often than funny.
It looks like "The Tracy Morgan Show" has become a minor hit for NBC, so I don't see it going away soon. If that is true, I can only hope that the show can gel into something a little funnier. If not, I'd really like to see Tracy get a leading role in a movie, so I can determine once-and-for-all if he is as funny as I think he could be with the right writing.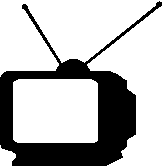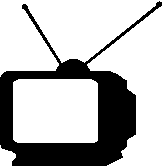 1/2
Ratings System: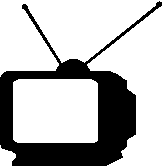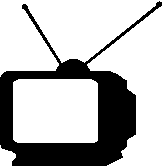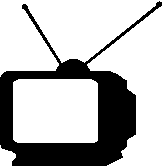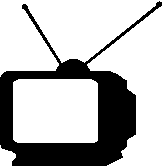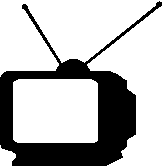 DO NOT MISS THIS SHOW!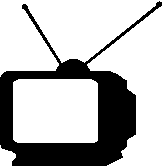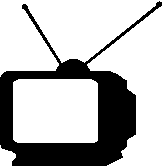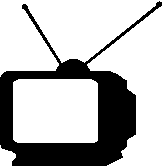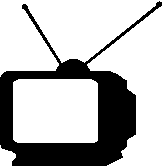 Try to catch this show every week...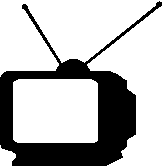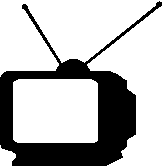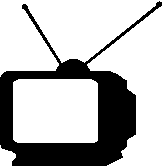 If a better show is on, tape this one...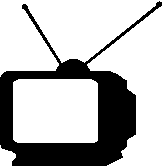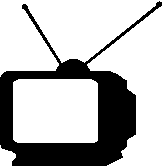 If nothing else is on, maybe this will be good...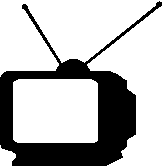 If this show is on, change the channel immediately!