Sign up below to get
the FREE Entertain Your Brain
Weekly Newsletter today!
"Treasure Hunters" Review
By Shawn McKenzie 07/02/2006
As far as summer reality shows go, NBC's "Treasure Hunters" isn't bad, but if it weren't for the gratuitous product placements and its similarity to CBS's "The Amazing Race," I wish I would have liked it better.
If you are a fan of the multi-Emmy-winning "TAR," then you know the basic premise of that show: Eleven two-person teams (or four-person teams when it was the "Family Edition") race around the world to try to win $1 million by participating in several challenges in order to avoid becoming the last team arriving at each leg of the race. The challenges were specific to reflect the culture of the place they were currently in, and brains played as big of a part in the show as physical endurance.
"Hunters" has essentially the same premise. Ten three-person teams (as opposed to two-person) race around…well, I guess the USA (so far…as of the first three hours of the show, they have yet to leave the United States)…in their quest of a promised hidden treasure worth millions. They use a ton of product-placement items to guide them in their journey. It includes a laptop with "special access" to Ask.com (I hope that they can use the laptop to use other research sites, since that site is one of the least helpful sites on the net.) The laptop is also connected to Orbitz.com in order to travel from place to place (so…I guess they aren't allowed to use Travelocity.com or Expedia.com.) They use a Motorola RAZR cell phone, by which they receive messages and information from host Laird MacIntosh, who calls them for directions to their next clue (they can also use the phones to call other teams.) Finally, they are provided with a special VISA card with "security features that might unlock an opportunity down the road." "TAR" had product placements, but it was never this blatant (it always reminds me of that hilarious scene in 1992's Wayne's World when Wayne hawked products onscreen on purpose to prove that he won't bow to any sponsor.) It's a little impersonal that Laird only appears on the cell phone instead of in person at the end of each leg of "TAR's" race like Phil Keoghan does, but I'll forgive it.
There is one real difference between the shows, other than the above-mentioned subtle differences. The clues are a little more cryptic on "Hunters," and some of the clues can lead you in two completely different directions (one of which is a wrong direction) if you don't pay close enough attention. Apparently, the clues will all be related ultimately to lead the winning team to find the key to unlock the treasure (how much do you bet that the "treasure" will have a corporate logo on it?)
Like almost all reality shows on NBC lately, there is a play-at-home version where the home audience can win prizes. It involves a text-messaging game where you track down clues along with the show's participants (I'm guessing it doesn't involve any actual real travel though.) During each episode, two SMS (short-messaging service) questions are asked, and participants who text-in the correct answers will receive a code word beamed to their phones. They will need the code word to unlock two challenges on NBC.com…and with the set of "coordinates," they must first locate a tool related to the week's episode that will then be used to complete a flash game. Once finished, participants will receive a special clue that will lead them one step closer to the fortune. At the end of the series, participants will assemble all nine clues to solve the puzzle. Ten participants who answer correctly and quickly will then compete live online to find their own real hidden treasure. Non-SMS users can play the game as well on NBC.com. Since I'm not much of a game player, I will leave it to you to check it out for yourself.
The ads for the show promote it as coming from "the makers of The Da Vinci Code," which I wasn't sure what that meant at first. I figured that it was just from the same production company, but one of its executive producers is Brain Grazer…one of the makers of that movie…so one of the "makers" is a real person. The production company is Magical Elves Productions, whose two biggest successes are the Bravo series' "Project Runway" and "Top Chef." While the show shares similarities with Code, such as unlocking secrets and traveling to different locations, it is more comparable to 2004's Nicholas Cage hit National Treasure, since both the show and the movie are about traveling around the USA in search of a treasure. The fake "clues" were supposedly hidden by our country's forefathers (since when are producers considered "forefathers?"), and they are probably not going to actually be found on the back of the Declaration of Independence though.
In the first episode (which was two hours long), the ten teams were separated into two different five-team groups located in two different locations. Neither of the five-team groups knew of the existence of the other five-team group. One group started out in Hawaii, and the other team started out in Alaska. By the end of the first hour, when both groups made it to their mutual location (the capital building in Lincoln, Nebraska), they met for the first time. Each team was paired with one from the other starting point based on their order of arrival in Lincoln. All of the teams boarded a bus that was driving in the opposite direction of their intended destination, and the only way they could figure out the right direction was to decipher a cylinder (which looked like the one from Code) to get the clue. The right destination was Mount Rushmore in South Dakota, but another interpretation of the clue was Mount Theodore Roosevelt. All of the teams correctly guessed Mount Rushmore, except for the combined team of Team Young Professionals (a brother and sister duo who have teamed with their childhood friend) and Team Geniuses (who have ten academic degrees among the three of them.) They called Team Wild Hanlons (a father [who has a mullet], son, and uncle) to get help, and by the time that those last two teams made it to Mount Rushmore and deciphered the clue to get to the specific place, Team Young Professionals had been eliminated.
In the second episode (in its regular Monday night timeslot), the nine remaining teams started out on the second leg, which was based on the Lewis and Clark Expedition, that stretches from South Dakota to Lexington Mine in Montana. Ultimately, Team Brown Family (three brothers who used to play college football, but are all severely overweight) lost the leg, but there were a few memorable things about the episode. Team Fogal Family (a senior pastor at a local California church, along with his wife and their daughter) have coined the phrase "You've been Fogaled!" because they have become a deceptive team that screws over the other teams (nice attribute coming from a pastor…huh?) Also, Team Wild Hanlons managed to stay in the game, despite the fact that they overslept by 4 ½ hours, and they took a round trip by 80 miles to go and get some burgers. Even though Team Brown Family was eliminated, the previews show them still in the game, so they might be back.
As much as the product placements and the obvious similarity to "TAR" annoy me, "Treasure Hunters" is actually a fun, fast-paced show. Until the tenth edition of "TAR" (which will now air on Sunday nights in between "60 Minutes" and "Cold Case") premieres, I guess I can live with its ripped-off NBC cousin.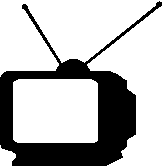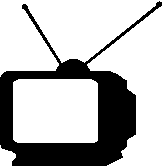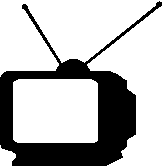 1/2
| | |
| --- | --- |
| Get the first season of "The Amazing Race" on DVD: | Get National Treasure, one of the unofficial inspirations of this show, on DVD: |
Buy these items at

Ratings System: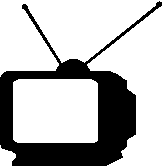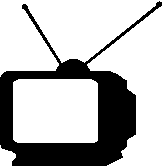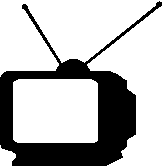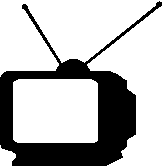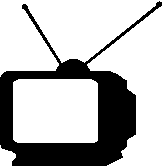 DO NOT MISS THIS SHOW!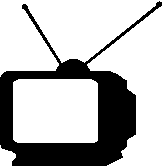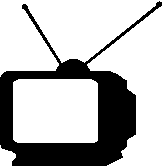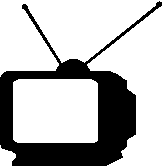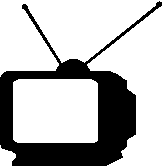 Try to catch this show every week...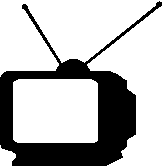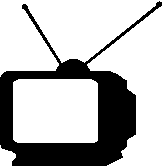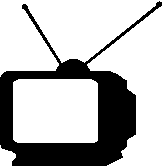 If a better show is on, tape this one...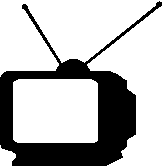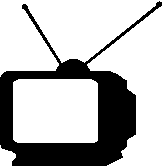 If nothing else is on, maybe this will be good...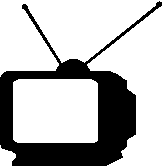 If this show is on, change the channel immediately!