Sign up below to get
the FREE Entertain Your Brain
Weekly Newsletter today!
"Tru Calling" Review
By Shawn McKenzie 03/09/2004
Like many other hardcore "Buffy the Vampire Slayer" fans, I was disappointed to hear that the actress who played Faith, Eliza Dushku, wouldn't be either moving over to "Angel" or starring in her own spin-off series. Her new FOX series, "Tru Calling," isn't bad, but it doesn't have the trademark wit of her previous Joss Whedon-produced shows.
Twenty-two-year-old Tru Davies (Dushku) is a medical student who has just graduated from New York University. Her mother was murdered when Tru was 12. She witnessed her mother being killed, but was unable to stop it, and the murderer was never caught. At the funeral for her mom, Tru heard her mother speaking to her. Ten years later, Tru plans on going to medical school, but her internship at a hospital fell through. She takes a job at a morgue as an attendant working the graveyard shift in order to get some kind of medical experience. She's also secretly dating one of her professors, Mark Evans (Kristoffer Polaha), who wants her to move in with him now that she's graduated, but she's not sure she wants to do that. On her first night on the job, she hears the voice of Rebecca (Hudson Leick, the woman you hear say "help me" in the opening credits), a murdered woman, and is immediately sent back to the beginning of that day. She doesn't understand it at first, but she figures since it happened right after the dead body had asked for her help, it must mean that she has to prevent the woman from being murdered. In a way, she sees it as a way to make up for her inability to save her mom. She saves Rebecca, and now every week a different dead body asks for her help, and she starts over that day. She also takes the opportunities to fix other problems in her life. Her younger brother, Harrison (Shawn Reaves), has gambling problems, and her older sister, Meredith (Jessica Collins), is a lawyer with a drug problem. The only people who know about her secret are Harrison and her morgue boss, Davis (Zach Galifianakis.) Her best friend Lindsay (A.J. Cook), who works at a coffee shop, doesn't know, and neither does her new boyfriend, Luc (Matthew Bomer.) She started dating Luc not long after dumping Mark, who she caught cheating on her. While keeping the secret from Lindsay hasn't been a problem, the secret has been a constant source of tension with Luc, who is frustrated from not knowing why she always has to dash off with no explanation. Jason Priestley plays a character coming soon to the show named Jack, but from all I've seen so far, he doesn't seem to do much in the show except work for Davis. All of them either directly or indirectly help her in her missions.
I'm not even going to do an episode-by-episode summary in this review, since I have let twelve episodes go by without writing my review. Whedon could never have created this show, since the man knows how to get himself out of a painted corner. The major complaint people were having about the first season of "Buffy" was that Buffy was fighting the freak-of-the-week. In the second season, they started to have a continuous storyline, and it became a television classic. This show has tried to have some kind of continuous storyline, especially with Tru's siblings and Luc, but she still saves the dead-body-of-the-week. I'm not sure how she is ever going to break that either.
The thing that makes matters worse is that it takes itself a little too seriously. One great thing about "Buffy" was that it was able to have fun with itself. It wasn't a comedy, but there were more funny lines in one episode than in whole seasons of many horrible sitcoms. While this show has occasional humor (Harrison is supposed to be the "comic relief," but I think that Davis is more often unintentionally humorous), it has missed many golden opportunities to poke fun at itself. I have yet to hear Tru groan, "Here I go again!" I find myself waiting for them to make a witty retort about their current situation, and more often than not, they don't do it. If Joss were running this show, I bet they would.
It's not all bad though. The stories, no matter how repetitious, haven't gotten old for me yet. I'm curious to see if Priestley plays a bigger role than just a weekly cameo. Of course, Dushku looks great in every episode, and she is a decent actress. I have heard the frustration that Tru doesn't have a car, requiring her to have to run around everywhere, a la Run Lola Run. I don't mean to spoil things too badly, but I read that she soon acquires a car, so that complaint is shot down.
I went through four seasons of "Early Edition" with the same similar plotline, and it never got old for me, so I think that I can put up with "Tru Calling" doing the same thing. The problem though is that it is taking its gimmick a little too seriously. Even "Early" didn't always do that. If this show goes away, I do hope that Dushku will work with Whedon again, even if it isn't a "Buffy" spin-off.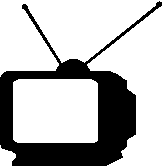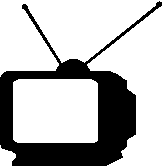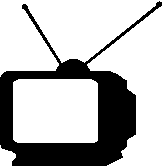 1/2
Ratings System: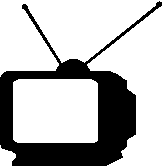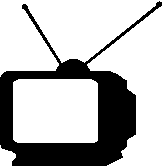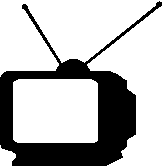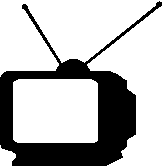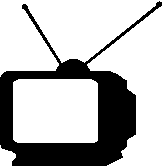 DO NOT MISS THIS SHOW!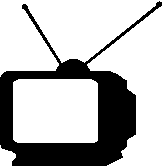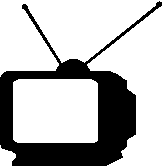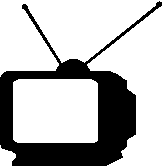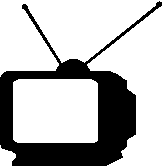 Try to catch this show every week...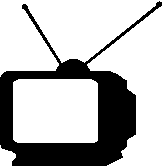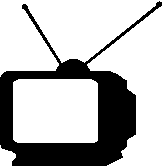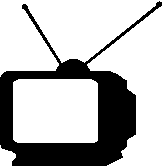 If a better show is on, tape this one...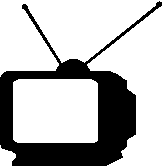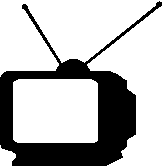 If nothing else is on, maybe this will be good...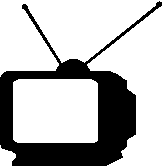 If this show is on, change the channel immediately!