Sign up below to get
the FREE Entertain Your Brain
Weekly Newsletter today!
"Twins" Review
By Shawn McKenzie 09/23/2005
There is a big difference between writing and producing. David Kohan and Max Mutchnick are the co-creators of the groundbreaking NBC sitcom "Will & Grace," which will have its last run this season. They wrote and produced that show as well. Now, they are just the producers of the WB show "Twins," which, aside from a few laughs, is no "Will & Grace."
Mitchee Arnold (Sara Gilbert) is a single, intelligent woman with an engineering degree. Her twin sister Farrah (Molly Stanton) is a lingerie model who is as dumb as a rock. The sisters are preparing to inherit their parents' business, Arnold Undergarments, the fourth largest women's lingerie company in the country, from their dad, Alan (Mark Linn-Baker.) Alan invented an ultra-supportive parachute fabric while serving as an engineer in the Army. His miracle fabric was originally used to lower Humvees into enemy territory, but Alan soon realized that his invention could be used in the making of bras. His bra, the Breast-o Change-o, became the company's best-selling product, and it allowed him to meet the twins' mother, Lee (Melanie Griffith), also, who was a lingerie model at the time. Mitchee takes after Alan in the brains department, and Farrah is essentially the younger version of Lee. Mitchee has also taken after her dad in coming up with new undergarment inventions. Her latest invention, the Butt-Pucker, is a pair of panties that shapes the butt perfectly, just as the Breast-o Change-o did for the bosom. Farrah is the official "spokesbutt" for the Butt-Pucker. Mitchee and Farrah will soon be the new owners, but with their personal differences, they have to try to work together…with a little help from their soon-to-be-retired parents. Neil (Christopher Fitzgerald) is their flamboyant assistant.
In the first episode, Mitchee is putting the final touches on the Butt-Pucker, though she doesn't like the name (neither do I.) Alan and Lee start bickering, which stresses both girls. They both think that their parents might get a divorce, and they both don't want that. Farrah comes up with the idea that they should quit the company in order to wake up their parents. Mitchee doesn't think that it is a good idea at first, but after a conversation with Lee about how she only has the company and not a man in her life, she agrees with Farrah. They decide to tell their parents that they are not going to take over the company. Soon after they make that decision, Mitchee meets a new guy from the marketing department named Jordan (Steve Braun), who has come into her office to discuss the Butt-Pucker. They flirt, and she decides to tell Farrah that they should go ahead with the takeover. Alan and Lee have actually decided to get a divorce, but they don't want to mention it at the press conference. At dinner that night, Mitchee gives Farrah a message, pretending to be Paris Hilton, in order to get Farrah away from her parents so that they can talk. When an excited Farrah is expecting to see Paris, she finds Mitchee instead. Mitchee tells Farrah that she likes someone in the office and that she wants to go ahead with the takeover. That person is Farrah, because she doesn't like the thought of them not working together in the company anymore. She tells Jordan about her almost quitting the company, and Jordan tells her that he likes Farrah. At the press conference, Mitchee and Farrah get in a physical fight over Jordan. Farrah had turned Jordan down, and Mitchee was insulted that her sister didn't like a nice guy. Mitchee decides to quit, and her parents intervene. They all have a touchy-feely moment, and the sisters decide to take over the company, while the parents decide to forgo their divorce plans.
Kohan and Mutchnick did write the pilot, but they will mainly be the executive producers. The episode did produce a few genuine laughs, like Mitchee's "gorilla strength" and the inane conversation between Mitchee and Farrah about Paris, along with Alan and Lee's equally absurd conversation about their divorce, but overall, it wasn't the most hilarious thing I have seen on the air. I'm worried what the first non-Kohan/Mutchnick episode will be like.
It's amazing that such a talented cast of veteran comic actors could be in something so sub par. Griffith is making her sitcom leading debut, playing what she does best…being a ditz. So far, she is doing okay, but I wanted her to be flightier, with funnier lines. Linn-Baker is returning to television for the first time since the end of his ABC sitcom "Perfect Strangers." Griffith as his foil isn't quite as good as Bronson Pinchot though, since the fictional married couple have no chemistry together. Gilbert, whom I will always think of as Darlene from ABC's "Roseanne" (no matter how many episodes of NBC's "E.R." and FOX's "24" she appears in), doesn't exactly stretch her comedic chops in this show. Did growing up make her lose her funny bone? Stanton is the real find here. Her only other major role has been on the NBC daytime soap "Passions," and she is funnier than Griffith…the veteran.
"Twins" actually fits in with the WB comedy lineup perfectly. You get a good comedy like "What I Like About You," followed by this show, and you top the evening off with another good show ("Reba") and an average show ("Living with Fran.") It's like watching "Jeopardy" and "Wheel of Fortune" back-to-back…twice. I'm still wishing for another single-camera, non-laugh track sitcom to appear on the Friday night WB lineup, but this will do until that good show finally arrives.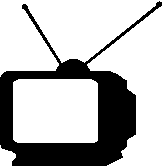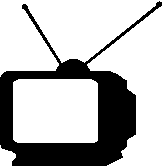 1/2
Ratings System: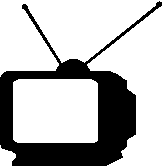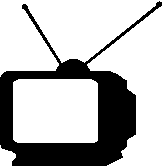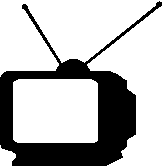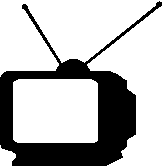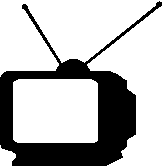 DO NOT MISS THIS SHOW!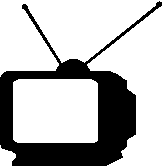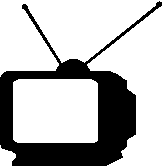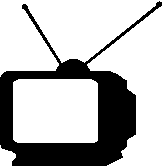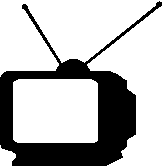 Try to catch this show every week...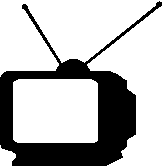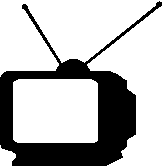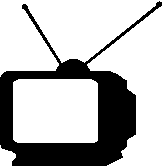 If a better show is on, tape this one...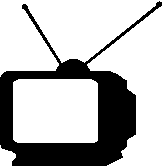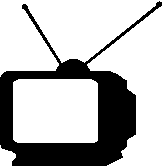 If nothing else is on, maybe this will be good...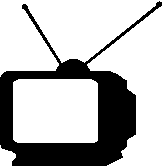 If this show is on, change the channel immediately!