Sign up below to get
the FREE Entertain Your Brain
Weekly Newsletter today!
"1-800-Missing" Review
By Shawn McKenzie 08/21/2003
Sometimes when I think Lifetime has developed a show that I think might appeal to more than just women, I am surprised at how pigeon-holed they have become. Their latest Saturday sci-fi drama, ď1-800-Missing,Ē actually manages to alienate the male audience, even with the science fiction angle.
The show is based off a series of novels called 1-800-WHERE-R-You by author Meg Cabot (under the pen name Jenny Carroll.) The first episode sets up the premise of the show. Jess Mastriani (Caterina Scorsone) is walking on some abandoned train tracks overhanging a river when she is struck by lightning. She had been searching with her mom Toni (Alberta Watson in the pilot, Maria Ricossa after that) to find her mentally ill brother Doug (Adam MacDonald) when the accident occurs (he was hanging out on the bridge.) She wakes up the next morning in her own bed (the hospital let her go.) She sees the ďmissing childĒ picture on the side of a milk carton in her refrigerator. Suddenly, she gets a flashback of the dream she had that night, which had clues as to where that kid was located. She finds the kid, named Shayla Andrews (Brittany Bristow), and tries to get agencies to go get her by telling the truth, but they think she is nuts. She finally calls one agency and just tells them where to find the girl. Shayla is staying at her deadbeat dadís house (he kidnapped her), but she is going under the name Jenny. Shayla wanted to live with her dad, and not her aunt, but Jessís tip ruined that (later Jess helps Shayla reunite with her dad.) The success of tracking Shayla down leads to other missing kids being found, so Alan Coyle (Dean McDermott), the head of a branch of the FBI, assigns Agent Brooke Haslett (Gloria Reuben) to check Jess out in her hometown of Indianapolis. Brooke is busy investigating a senator named Metcalfe (Peter Keleghan) who she suspects is involved in the disappearance of Evelyn Grant (Laura Catalano.) She also wants to spend some time with her boyfriend, Agent David Martinson (Vondie Curtis-Hall), who is on a weekís leave and has come to see her. Besides, she is somewhat skeptical over the whole psychic thing in general, but she follows orders. She goes to Jessís house and forces Jess to come with her under the excuse that she is considered a material witness in the disappearances of the missing kids. They run her through a battery of tests to determine what type of psychic she is. They offer to release her from custody if she agrees to work with Brooke as a special consultant. Their first case is to find Evelyn, a case Brooke has had trouble with lately. Jess has a dream that night about Evelynís old high school, which recently had a break-in, but Brooke thinks Jessís gift is not giving her fresh material. Brooke still suspects Metcalfe, especially after digging up his behavioral pattern from Fred Bannion, a man who works on his security detail. Brooke finds out from the senator himself that Metcalfe secretly married Evelyn, and that she was going to her high school reunion (why this didnít immediately spring a red flag in Brookeís mind, I donít know.) Jess has another dream about Evelyn and a camp lake house. They find out that Evelyn had been a counselor at the camp there ten years ago. Brooke still thinks it is a waste of time (pretty narrow-minded for an FBI agent, huh?) Brooke looks at Evelynís yearbook and camp photo and sees a man named Kevin Schantz (Jeff Douglas) with her in both of them. She finds out that Kevin has a criminal background. Jess tells Brooke about a grungy apartment she dreamt about and they track Kevin there. Brooke shoots Kevin (he was attacking Jess) and they recover Evelyn. Ten days later, the FBI sets up a task force in Indiana around Jessís gift.
In the second episode, Jess begins her first day at the FBI task force. Brooke has warmed up to the idea of Jess, but the rest of the staff hasnít. One person who does accept her is the new forensics specialist, Sunny Estrada (Justina Machado.) Their first case involves the disappearance of a fellow FBI agent named Sharon Winters (Mary Wall.) One suspect is her boyfriend Cliff Sillinger (Alec McClure), who vehemently denies any involvement in her disappearance. Detective Anderson (Robert Smith) of the Northfield Police Department also leads them to another suspect, Ben Nugent (Steve Byers), a mechanic who restores cars for L Winters (Alan Blenkinsopp), Sharonís father. After an interview with him, Brooke figures out that Ben is in love with Sharon, and has been since they went to high school together. Ben and his friend Hunter (Christopher Ralph) later corner Jessís car and try to convince her that they didnít take Sharon. They give her some pictures of Sharon and Cliff, whom they say just poses as her boyfriend for her rich parents, L and Betty Winters (Alison Macleod), Sharonís mom. Brooke and Jess find out that Cliff truly was covering for Sharon, who was actually dating Ben, while she was covering up the fact that Cliff was gay himself. Anderson interviews a third suspect, tow truck driver named Chuck DeLong (Matt Cooke) who had towed Sharonís car, but Brooke rules him out because he had an alibi and no history of kidnapping or murder. An image of a scary Scarecrow (Steven Hart) in Jessís dream leads them to Bolgerís Service Station (Ray Bolger played the Scarecrow in The Wizard of OzÖI know, a bit of a stretch.) They find the dead body of a person who went missing a year ago, a woman who just passed the legal bar. Brooke thinks they are connected because this woman and Sharon were successful women, and the kidnapper didnít like successful women (nice Lifetime tie-in.) Ben is still the main suspect and Brooke tries to interrogate him. Meanwhile, Jess has another dream about the service station and meets Anderson there. Brooke finds out that Jess went there, and follows her, saves her from being killed by the kidnapper again at the last minute (it was Anderson, but she doesnít shoot him this time), and recovers Sharon. Jess hooks up with Hunter at the end, who had earlier tried to continue to help Ben after he had been arrested and found himself attracted to Jess.
In the third episode, they go after a serial killer who kidnaps his victims and sends the Polaroidís of them to the FBI before he kills them. They received a Polaroid of a dead Manny Clarke (Glen R. McDonald), and now they have 72 hours to find out who the missing person is and where that person is before the next murder. Jess comes home to find Doug hiding out there after fighting with their mom. That night, Jess has a dream so freaky that it gives her insomnia (that had to happen sometime.) In the dream, she saw Susan Wilhite (Michele Ferney), a woman who disappeared from Chicago. Her husband, Kenneth (Michael Rhoades), reported her missing the day before, after they had come back from a trip to Disneyworld with their son Tommy (Alexander Conti.) She also had seen a cloudy face in the dream, which Brooke connects with the disappearance of Tom Banks (Ricardo Betamcourt.) They find his Polaroid in a closet of a hotel, and realize their time had been cut in half, since he had been taken 24 hours before Susan. They administer a drug-induced slumber for Jess, but she doesnít dream. Sunny determines that the only thing that will help is if Brooke bonds with Jess, making her feel comfortable (very big Lifetime plot device.) Brooke finds out that Susan, Tom, and Manny all reported lost bags, so the kidnapper is a baggage handler. Brooke calls special agent Chet Ryker (Dusan Dukic) to talk to the baggage handlers, and the only one not at work is that day is Earl Pevney (Joel Ringler.) They find Earl, but he wonít tell them where Tom or Susan are. The bonding thing doesnít work, so Dr. Tilman (Ned Vukovic) hypnotizes her, and she sees more of her vision. She realizes that Earl had locked Susan and Tom inside of an oven of his fatherís abandoned bakery. They recover the victims, and there is no need to rescue Jess at the last minute this time. Jess figures out that she could now possibly get her visions while she is awake.
Jess may be a psychic, but she is no Johnny Smith from ďThe Dead Zone.Ē Her visions take an annoyingly long amount of time to occur, and the requirement of sleep is somewhat lame (though the thing that happens at the end of the third episode seems to promise that they will speed it up.) I havenít read the books, but based on reading their plot summaries, they seem more exciting than this show. Jess is a 16-year-old high school kid (she has graduated from college on the show) and she hides from the FBI instead of working with them (I think she reluctantly starts working for them by the fourth book, and it is with a guy named Cyrus Krantz, not Brooke Haslett.) I have stated before in other reviews that Iím not necessarily a stickler for needing to have a project be a straight adaptation of a novel or comic book, but in this case, I think being more faithful would have made the show better.
Iím also going to complain about the disappearance of Curtis-Hallís character. He isnít even referred to in the second or third episodes. Brooke has been getting ďsecret admirerĒ gifts, and I bet that they are from Eric Renard, a character not introduced yet but will be played by LA Lakers player Rick Fox. I just donít like wasted characters, especially when they are played by the talented Curtis-Hall.
ď1-800-MissingĒ may be a sci-fi show, but there is so much Lifetime-y stuff included that the sci-fi geeks will be turned off by it. Itís not that there are two females as leads (ďBuffy the Vampire SlayerĒ has proven that gender doesnít matter.) Itís that there is too much touchy-feely stuff bogging down the flow of the show. The touchy-feely thing works better in ďWild Card,Ē the show it shares Saturday nights with. Iím actually going to give it a better rating than normal, because I think it might have the possibility to improve. I also like the performances of both of the lead actresses. This is a meatier role for Reuben than her role on ďE.R.Ē Scorsone is cute and has a very expressive face. I do hope this show picks up the psychic pace a little more, or I will be the one missing.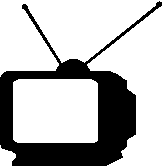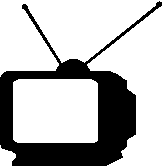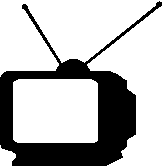 Get the Jenny Carroll novels that the show is based on:
Buy these novels at

Ratings System: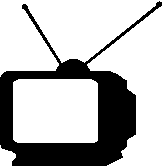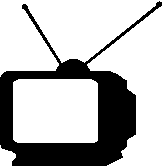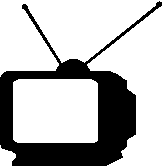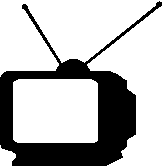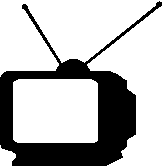 DO NOT MISS THIS SHOW!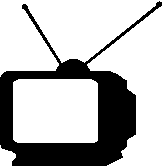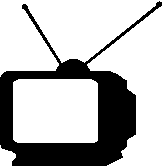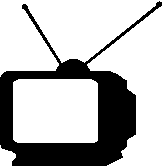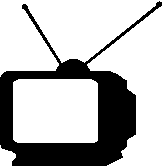 Try to catch this show every week...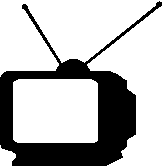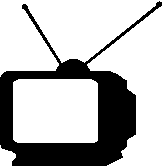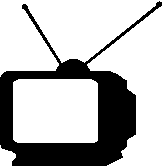 If a better show is on, tape this one...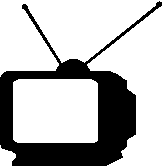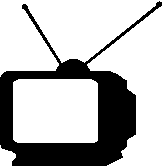 If nothing else is on, maybe this will be good...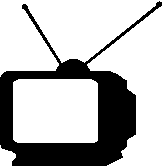 If this show is on, change the channel immediately!