Sign up below to get
the FREE Entertain Your Brain
Weekly Newsletter today!
"3-South" Review
By Shawn McKenzie 11/08/2002
I hate to use a show review as a platform for a rant about an almost unrelated topic, but I am becoming so frustrated with this particular problem. What is up with mtv.com? It is one of the worst promotional websites on the Internet. Why am I bringing this up? Well, let me take you through the process I go through when I write a review.
I take many steps when I do a review. First thing is, of course, I watch the movie or TV show or listen to the CD. If I am able to get access to it, I read press material about the subject I am reviewing (I'm not too established yet, so I actually have to seek this stuff out.) Next step is doing research about the movie, TV show, or CD (if I haven't already done so beforehand.) Specifically in the case of TV shows, if I can't find a page about the show on imdb.com (or its page just doesn't give enough information), I usually go to the official site of that show on its network's website. Normally, this isn't a problem. All of the big six network's websites are pretty standard, but helpful. They give information about the show, the history of its development occasionally, information on the creators and/or executive producers, information on the cast (including actor biographies and character descriptions), episode guides, schedules, and sometimes fun little games related to the show. Many of the cable network sites are pretty good too (especially hbo.com and Showtime's sho.com), but not mtv.com. The pages for their many, many shows are spotty at best. For example, I can get information about what is coming up on "Making the Band 2," but not "The Real World: Las Vegas" (which won't give any episode information until after the episode airs!) If a show is brand new, you can forget about learning anything about the show. At least the pages for those two shows I just mentioned give a little information about the show and the people involved, but now shows like the very funny "Scratch & Burn" (see my review) and the show I am reviewing here, the new animated series "3-South." All the information for these last two shows I had to find elsewhere. Don't believe me? Check out MTV's official "3-South" page here. There is no information about the evolution of this show, who created it, or even who does the voices for the characters!
Fortunately, your hard working TV geek was able to scrape up some information about this show. It was originally called "The Freshman," it was a short that was created three years ago (I think), and it was one of three animated shows that were announced that they would be premiering this fall. The other two were "Clone High," a show about famous people who are cloned and go to high school together (like Gandhi and Abraham Lincoln), and a new "Spider-Man" cartoon (where did that go? Why wouldn't MTV want to capitalize on the #1 movie of the year?) The show is about two freshmen going to Barder College who are extremely dense. Del (voiced by Brian Posehn) and Sanford (voiced by Brian Dunkleman) live together in a dorm room with Joe, their Harvard-rejected roommate. Their dorm room manager is named Todd, and Sanford's alcoholic sister is named Cindy (voiced by Kathleen Wilhoite.) Del has an obsessive high school ex-girlfriend named Felicity who is stalking him. In the first episode, the guys waste so much time, they don't even realize that the semester started three weeks ago. All of their professors have dropped them from their classes already, but their biology class will keep them if they pass the test. They pass it only because the teacher grades on a curve, and a stupid baseball player named Ed, who normally gets A's because he is on the team, gets a score of 15 on the biology test. Del's grade of 42 and Sanford's grade of 40 were enough to pass the test, so they are staying in school.
Aside from the scarce information I was able to dig up for you about the show, is it any good? Well, it's not the best cartoon I've ever seen, but it does have several funny moments. Occasionally some of the voices can get a little annoying, but the moments of pure stupidity are humorous. I never thought I would see the words "Dunkleman" and "funny" in the same sentence, but he does a good job in this show (in case you don't remember, he, along with Ryan Seacrest, were the two very unfunny hosts of FOX's hit show "American Idol.") This show has a good pedigree. Mark Hentemann, a man who worked on another very funny animated series, "The Family Guy," created the show.
I will give "3-South" some more chances, but no thanks to MTV. Apparently, they don't care enough to promote the show any more than a pitiful little page. I guess that's why you need TV geeks like me to give you the info!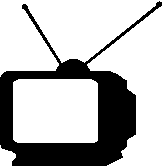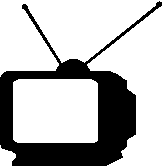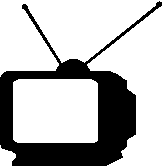 Ratings System: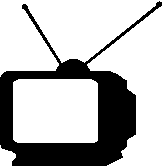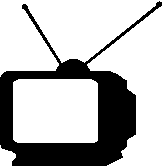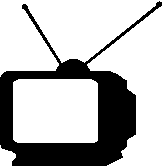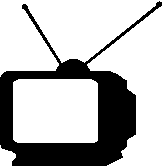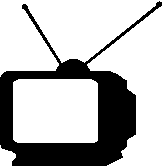 DO NOT MISS THIS SHOW!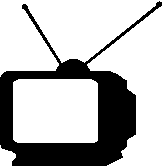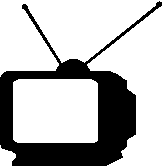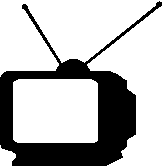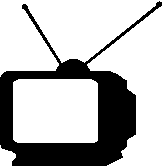 Try to catch this show every week...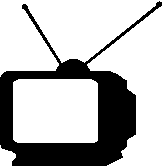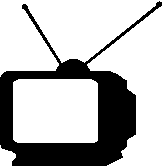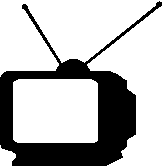 If a better show is on, tape this one...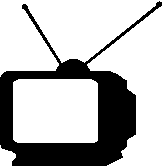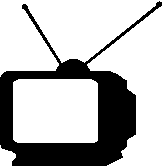 If nothing else is on, maybe this will be good...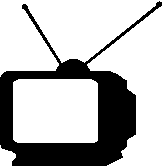 If this show is on, change the channel immediately!