Sign up below to get
the FREE Entertain Your Brain
Weekly Newsletter today!
"American Inventor" Review
By Shawn McKenzie 04/03/2006
FOX has been ripping off so many shows from ABC that the alphabet network deserves a little payback. What have they done in return? They have ripped off America's most popular TV show…FOX's "American Idol." Why I am not too upset that ABC's "American Inventor" is blatantly ripping it off? It's because the show was executive-produced by America's crankiest talent judge…the British Simon Cowell.
This reality show seeks to find the next great American invention. They have lofty goals, because they are looking for the next telephone or airplane. Wait a minute…why does that sound so familiar? Oh yeah…I've already seen it already on USA's short-lived reality show "Made in the U.S.A." More on that later though.
The winner of "American Inventor" will receive $1 million if their invention is deemed the most worthy by the home audience. The first few weeks focus on the national casting calls held in seven major cities across the country, including Los Angeles, San Francisco, New York, Denver, Chicago, Washington DC, and Atlanta. The people who make it through the audition process will go on to Round 1 (if you compare it to "Idol," you might call Round 1 "going to Hollywood.") Those people will be narrowed down from their top 50 choices (who will be given two minutes to re-pitch their product) to 24 hopefuls, and after that, the finals will consist of 12 inventors vying for the prize. Finally, I assume, we will get to the actual competition (there has been only three episodes so far.) Those twelve entrepreneurs will each be given $50,000 seed money to develop their product, refine it, and take it to the next level. On the tenth and last episode, the American public will vote and decide which invention deserves to be in every American home, and the winner will get the $1 million prize. Matt Gallant, the former host of Animal Planet's "The Planet's Funniest Animals," hosts the show, and he has less charisma than Ryan Seacrest.
The panel of expert judges will be guiding them along until the finale. Show co-creator (along with Cowell) Peter Jones, one of the UK's most successful entrepreneurs, has created a $500 million business empire. He is the founder of Phones International Group, a telecommunications company. Doug Hall is an inventor, bestselling author (of a book called Jump Start Your Business Brain), radio host (of a show called "Brain Brew Radio"), and also the founder and CEO of Eureka! Ranch…an inventing, training, and research firm. The show keeps saying that surveys indicate the average American home uses 18 products or services that Doug and his team have invented or reinvented…but it has yet to tell us what any of them are (that can be either impressive or creepy…is Doug looking at you in your home right now?) Physically, he reminds me of the character that Wallace Shawn played in the 1987 movie The Princess Bride (an observation I have found on other reviews of this show.) Peter may be the Brit, but Doug seems to be the meanest judge of the pack (they even came up with a skit called "Mr. Know-It-All" in the third episode, since he seems to keep bragging that he has done virtually everything, and so he thinks that he knows more than everyone does.) I will admit that he can respect ingenuity. That was most evident in the first episode when he had to let down an enterprising 14-year-old inventor who had come up with a car air conditioner for pets. Personally, I thought that the idea was a cool one (even though I have found out on many message boards that the invention already exists), but he came out and gave the crying kid a pep talk and told him to keep trying (something that Simon rarely does.) Ed Evangelista is an executive creative director at the New York headquarters of JWT, one of the oldest and largest advertising agencies in the country. Mary Lou Quinlan is the founder and CEO of Just Ask a Woman, one of the premiere women's marketing companies in the U.S. She is also a bestselling author of a book called Just Ask a Woman: Cracking the Code of What Women Want and How They Buy. Make no mistake…she is no Paula Abdul. She may be the most weepy of the bunch (an inventor can get a yes vote from her if they tell her a sob story), but when she doesn't get her way, the opinions of the others don't seem to matter. The best example of this was in the second episode, when she was upset over a woman who had developed a unique form of lingerie that looked like a body ribbon (she made the young model wear a coat to cover up.) Doug can be mean, but Mary Lou can sometimes be annoying. The inventors only need three out of four votes to go onto Round 1, but it is nice sometimes to get a unanimous vote.
When I saw "Made in the U.S.A.," I knew that we would be treated to many wacky inventions, but the judges and the competition were boring. This show has interesting judges (or at least two of them), and so far, the competition has been interesting (even though we are still going through the casting process.) The way the audition process is set up, it is very similar to "Idol." I won't go on and on about all of the losers featured, but for every good invention idea, there were plenty of them that were the entertaining equivalent of William Hung.
Why don't I mind that "American Inventor" is blatantly ripping off "Idol?" It's because Simon is in charge of both shows, and you can't argue with a winning formula. If FOX is going to rip off ABC's "Wife Swap" with "Trading Spouses: Meet Your New Mommy" and also do the same with "So You Think You Can Dance" ripping off ABC's "Dancing with the Stars" (and later by re-ripping off "Dancing" with "Skating with Celebrities"), than Simon has every right to bring us another extension of his empire. As enjoyable as this show is, I can't deny the appeal of his inventive blueprint.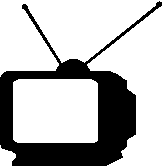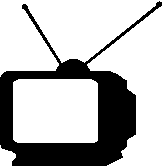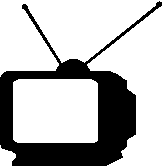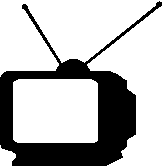 1/2
Ratings System: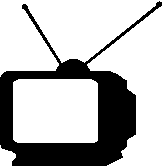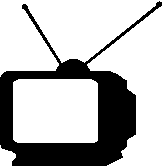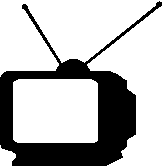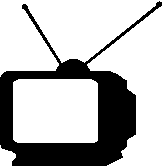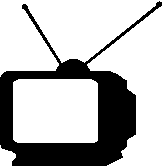 DO NOT MISS THIS SHOW!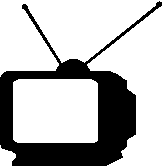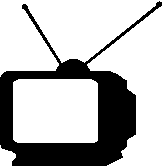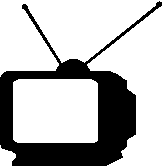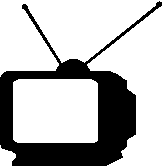 Try to catch this show every week...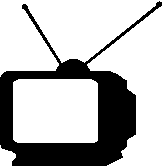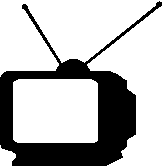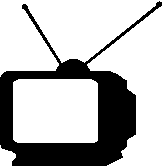 If a better show is on, tape this one...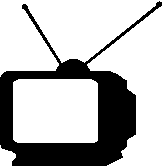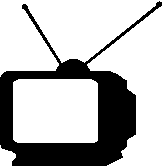 If nothing else is on, maybe this will be good...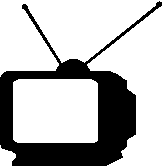 If this show is on, change the channel immediately!