Sign up below to get
the FREE Entertain Your Brain
Weekly Newsletter today!
"Arrested Development" Review
By Shawn McKenzie 11/29/2003
I am leery of a network that pushes good reviews in their advertisements for a show. When FOX was advertising "Arrested Development," the main point they were making was that they couldn't find a single bad review of the show. When I watched the show, I was prepared to be the first person to give it a negative review. Well…that ain't gonna happen, because I loved it!
Michael Bluth (Jason Batemen) is a widower who has been preparing to take over The Bluth Development Co. from his father, George Bluth Sr. (Jeffrey Tambor.) He has a 13-year-old son unfortunately named George Michael (Michael Cera.) At the takeover announcement party, George Sr. surprisingly gives Michael's mother, Lucille Bluth (Jessica Walter), control of the company. The reason why quickly becomes apparent when the SEC raids the party and arrests George Sr. for suspicious accounting practices. Michael then finds out from his now jailed father that he put Lucille in charge because his stupid lawyers told him that she couldn't be arrested for the same crime (which isn't true.) Since the family assets had been frozen, Michael is forced to stay in Orange County to help his family live without an infinite expense account instead of moving to Arizona to accept a great job and raise his son the way he wants. Aside from his parents, Michael's family consists of all whack jobs. George Oscar Bluth II (Will Arnett), a.k.a. GOB (pronounced like the Biblical figure Job), is the oldest son and a struggling magician who seems to never get a real job. Byron "Buster" Bluth (Tony Hale) is the youngest brother. He is a professional graduate student who has studied everything from Native American tribal ceremonies to cartography (the mapping of uncharted territories.) He is also a little too disturbingly close to his mother in a way that goes beyond "mama's boy." The last of Michael's three siblings is his sister, Lindsay (Portia de Rossi), who, like GOB and Buster, has so little to do that she regularly holds fundraisers for unusual charities. She's married to Tobias Funke (David Cross), a doctor who lost his license after performing CPR on a sunbathing tourist who didn't need it, and now pursues an acting career because he mistook an accidental ride on a gay boat ride filled with local theatre actors as a sign. Lindsay and Tobias are the parents of Mae (Alia Shawkat), a.k.a. "Maeby," a 14-year-old girl who tries to find ways to rebel against them. Her latest attempt to rebel was to make out with George Michael at the announcement party, which only appears to have set up another disturbing crush in this family. Michael finally takes over the company, but his main goal is to keep it out of Chapter 11. He invites Lindsey and her family to move in with him and George Michael at his father's latest housing tract. Meanwhile, George Sr. appears to enjoy being in jail. Ron Howard narrates the show, along with acting as its executive producer.
The first episode is essentially the set-up for the series, so I'll describe the second episode on. In the second episode, Michael lets George Michael run the Banana Stand, George Sr.'s first business, and allows him to hire an employee. Maeby ends up becoming employed there, and she steals from the register. Michael wants to get the flight records from his dad so he can write them off, but the old man just keeps saying, "there's always money in the Banana Stand." He finds the records in a storage unit, but a fellow inmate of George Sr. was sent by him to burn it down. George Michael decides to hold a little bonfire of his own by burning down the Banana Stand, since he realizes he'll never be able to explain the money discrepancy that Maeby created. Michael lets him do it, thinking it will be a slap in his dad's face, but the insurance check for the stand was not mailed by GOB, and "there's always money in the Banana Stand" meant that the stand was lined with $250,000. Meanwhile, Tobias loses out on an acting job to Lindsey because the director was a former boyfriend of hers, but she loses it as well when she oversleeps and misses it.
In the third episode, Michael thinks he isn't close enough to his son. He tries buying George Michael a bike, but the boy is too distracted by the school play. He wants to get the lead role opposite Maeby so he can kiss her, who herself only tried out for the role so she could kiss another boy named Steve Holt (Justin Grant Wade.) Tobias takes it upon himself to direct the play, despite never having actually had an acting job. He gets it in his head that George Michael is gay, so he has George Michael and Steve play the lead male and female roles in the play. Maeby quits the play because of this, leading George Michael to quit, but Maeby comes back playing the lead male role opposite Steve's lead female role. Lucille is sick of Buster always hanging around (the lack of funds restricts him from doing anymore weird studies), so she asks Michael to give him a job. She takes him back when he starts to realize that he can exist without her. Finally, GOB breaks up with his girlfriend, a Spanish soap opera star named Marta (Leonor Varela), and moves around from place to place.
In the fourth episode, GOB decides to try to break out of his father's prison as a publicity stunt. Since he will be unavailable for a few days, he needs Michael to take Marta (whom he is back together with) to an awards show. Michael becomes attracted to her during the event, and she was planning to break up with GOB, but she works things out with GOB after she learns that he was stabbed in the prison. At that same awards show, Buster, without his glasses, unknowingly attracts Lucille's rival, Lucille Austero (Liza Minnelli), who sends him a note expressing her feelings for him. Buster faints after realizing that the note was from a woman with the same name as his mother. Lindsay finds an activist named Johnny Bark (Clint Howard) in a tree that Michael plans to cut down. She decides to fight for the tree's life with him, even though she is creeped out by Johnny's attraction to her. Lindsay leaves the tree that night and Johnny leaves the tree the next morning to see her, which gives Michael the chance to cut the tree down.
Okay…actually I figured I would like it, because I usually like all non-laugh track sitcoms, but I wanted to rebel against the whole "best new comedy" hype. How could I rebel when even the running name gags (GOB, George Michael, the two Lucilles) haven't gotten old yet? The show makes near-incest funny, which is normally a touchy subject. This whole cast gels well together in the fact that each character is so unique and different. Several cast members can credit this show as the best thing that they have done so far in their careers. This is certainly true of Bateman and de Rossi, the latter one I never found too impressive on "Ally McBeal." Tambor will always be Hank Kingsley from "The Larry Sanders Show" to me, but his brief appearances here are memorable. Cross has yet another eccentric weirdo character on his resume.
Yes, you can believe the hype about "Arrested Development." It is the best new comedy of the season so far. The ratings haven't been stellar, but FOX recently picked it up for a full season. Please watch it so it won't suffer the fates of other great FOX sitcoms, like "The Tick," "Andy Richter Controls the Universe," or "Undeclared," all cancelled way too early.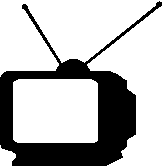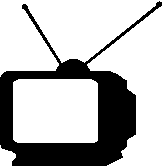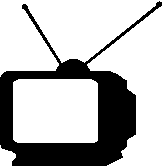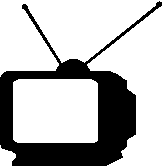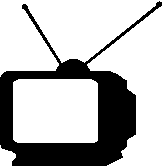 If you're wanting to find another great comedy show on TV, consider getting one of these Direct TV deals to get hundreds of channels to choose from.
Ratings System: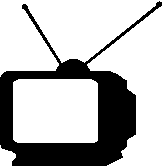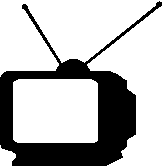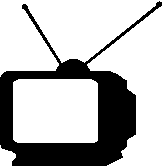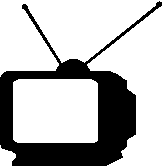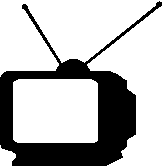 DO NOT MISS THIS SHOW!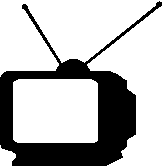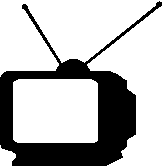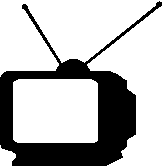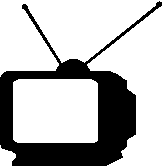 Try to catch this show every week...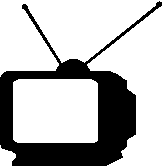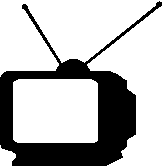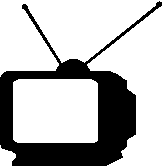 If a better show is on, tape this one...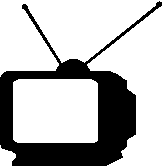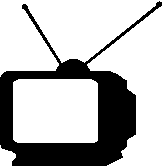 If nothing else is on, maybe this will be good...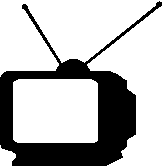 If this show is on, change the channel immediately!