Sign up below to get
the FREE Entertain Your Brain
Weekly Newsletter today!
"Blow Out" Review
By Shawn McKenzie 01/23/2005
I hate to say this, but I don't know anything about fashion or hair. Big shocker…a movie and TV geek who doesn't know about those things! Since that is the case, I think that might be part of why I wasn't that crazy about Bravo's "Blow Out."
The show followed renowned hairstylist Jonathan Antin on his mission to launch a new salon in Beverly Hills. He wanted to become a top player in the competitive salon business, so this salon was his chance to do just that. The 1975 Warren Beatty film Shampoo served as inspiration for Antin as a teenager, so he wanted to start his own salon after already styling the hair of many high profile celebrities. The salon he was attempting to start was called Jonathan Salon (actually, it was his second salon; his first one was called Jonathan Salon as well, and it is located in Melrose. He had claimed the salon as his own after originally landing a job there following his decision to drop out of high school and enroll in the Fairfax Beauty Academy.)
Antin gave himself three weeks to find and set up his salon, using his life savings…a move that could make or break him. He finds the perfect location, signs the lease, gets his permits, hires a contractor, and picks out the fixtures. So far, so good, but then he had to fire the contractor, a friend of his for over 20 years named Mark, for a more experienced one.
After setting up shop, Antin began to hire his staff. The first person he recruited was Senior Stylist Jenn MacDonald, a stylist and extensions expert, and an established member of his Melrose salon. Jenn was his right hand woman and the person he trusted the most. After that was the rest of his staff: Brandon Martinez, a stylist who was heterosexual and a tattooed bad boy, flirting with the female clients and getting into run-ins with Antin; Kimberly Sanchez, Antin's assistant and apprentice, who really wanted to be a stylist; and Antin's second Senior Stylist, Jason Low, another trusted employee.
The day before the salon was set to open, Antin got a call from a celebrity who needed his services…Blue Crush and Beyond the Sea star Kate Bosworth (she was only the first of several guest appearances from famous clients on this show.) He had to give her a new look among all of the construction chaos. Meanwhile, Kimberly had to find a suitable replacement for her assistant job so that she could be a stylist, but the replacement had to match Antin's exacting standards. The Grand Opening arrived, but with the construction not finished, the salon opening had to be pushed back and the stylists had to work in the Melrose location. The salon passed final inspection and they were ready to get to work. Jenn and Jason got the first and second chairs next to Antin, while he assigned Brandon next to Alicia Granstedt, a new stylist and colorist. This irked Alicia, because she thought that Brandon was misogynistic and a jerk.
The salon finally opened, but of course, problems continued to happen. Kimberly finally found a replacement for her old job, but she was not even sure if she will end up getting a job on the floor as a stylist, so she may have lost both jobs. Antin styles comedian Margaret Cho's hair personally, and has "Passions" actress Heidi Mueller drop by for a cut and a makeover. He still had numerous problems with Brandon though. First, Brandon invited his "sandwich guy" to sell sandwiches to the stylists without Antin's permission; then he continued to wear short sleeved shirts, even though he was told not to because Antin didn't want the clients to see the tattoos on Brandon's arms; and finally, Brandon challenged a client to a strip-off to see who had a better body. After all of that, Antin fired him, a move that made the fellow stylists happy, like Alicia, stylist Daniel Owens, receptionist Annie Covell, and manicurist Tish Rourke.
On with the show…and Antin needed to find another stylist. This forced him to have to pick up the slack himself. There was a fashion show coming up, so he sent Alicia and a freelance stylist named Edward to do the hair. Jenn was supposed to do it, but the fashion show used leather and fur, so she objected due to her pro-vegetarian stance. Alicia got upset about how her station at the show was set up and stormed off, but eventually came back. The clients of the fashion show had requested a Viking theme, but they changed their mind at the last minute and went for a "sexy" theme. Antin and his stylists pulled it off and the show was a success.
Antin confronted Alicia about her attitude at the fashion show and he told her to shape up and find more clients as well. Meanwhile, Jenn, Jason, Annie, stylist and colorist Alyn Topper, and stylist Kiara Bailey decided to confront Antin about various working conditions: no support staff, a disorganized storage room, and no nearby parking or valet for their clientele. Antin wanted to give Kimberly Brandon's chair, so he put her through three tests. After a blow-up during a male haircut, Antin scolds her, which makes her cry. He admits that he was wrong, and lets her do the other two cuts. She did a good job at first, but his constant hovering made her nervous.
Stylists Sara Ward, Emily Olson, and Ayumi Gonzalez asked to go back to the Melrose salon in the season finale. This was around the same time that the employees from the last paragraph were preparing to confront Antin on the working conditions. They voiced their concerns, and Antin asked them if they really wanted to work there. The next day, he told them that he would compromise with them, and they work things out. Meanwhile, Antin made a house call at the salon owned by actor Harry Hamlin to do the actor's hair. Later, he tested Kimberly for her final cut, and she passed with flying colors. He rewarded her with roses and a cake. Six weeks later, the salon had a new shampoo person, five new stylists, and three months of advance bookings.
Antin himself may have financed the salon, but several sponsors, including American Express, Revlon, and LensCrafters, paid for the show. This was a strategy also employed by NBC's "The Restaurant," meaning that both shows gratuitously displayed their products during the run of the show. Personally, I thought the product placement was a little goofy, but it wasn't nearly as bad as the product placement on "Survivor" and "American Idol."
The other similarity between this show and "The Restaurant" was that executive producer Ben Silverman created them both. The similarities didn't just end there though. Both shows featured handsome lead personalities who were tops in their fields (chef vs. stylist) trying to start a new business and then dealing with their eccentric staff (unfortunately, for "The Restaurant," that show's second season ended up being all about the legal fights that followed, making the show boring and leading to its cancellation.)
The differences end there in terms of preferences though. Even though I've never worked in a restaurant, my brother did, and it was entertaining to hear his reaction to it. Besides…I have at least visited restaurants before. I can't say the same about hair salons. My average haircut costs me between $10-$12, so when I hear that the Jonathan Salon costs between $150 and $400 (the high-end price is for Antin personally), I can't relate to the show.
As for the stylists' personalities, I liked watching Antin and Brandon. Antin acted like a dictator at times, but at other times, he was caring. Occasionally, it was annoying to see him shift from being loud egotistical oaf to being a crier who begs for forgiveness. Brandon's total lack of tact was fun to watch. Otherwise, the rest of the employees were either whiny or boring. Maybe that's why, even though I don't know anything about fashion, UPN's "America's Next Top Model" was appealing because of the personalities on the show.
"Blow Out" was a huge hit for Bravo. In fact, more than a million viewers tuned in for the season finale, prompting the Powers-That-Be to greenlight a second season, premiering sometime this year (probably in the summer.) As long as we possibly get to follow Brandon in his search for redemption, or at least another job (I don't think that the first scenario will ever happen however), I might tune in myself, but otherwise, the show itself bored me (not nearly as much as the second season of "The Restaurant" had though.)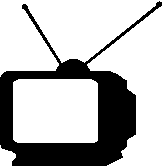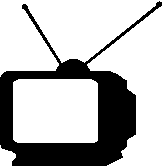 1/2
Ratings System: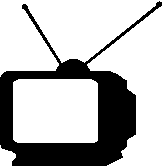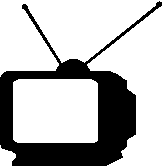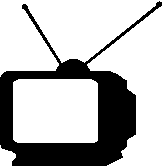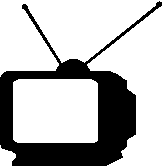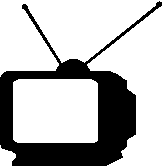 DO NOT MISS THIS SHOW!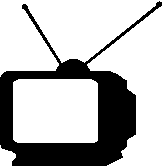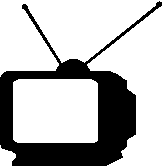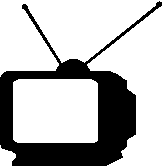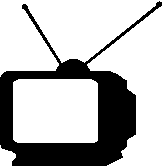 Try to catch this show every week...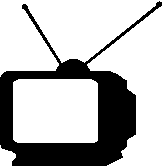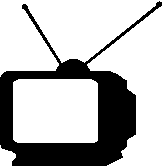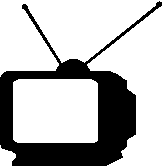 If a better show is on, tape this one...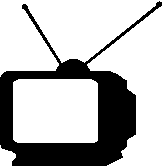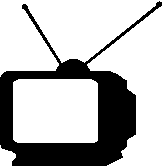 If nothing else is on, maybe this will be good...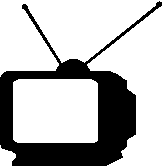 If this show is on, change the channel immediately!