Sign up below to get
the FREE Entertain Your Brain
Weekly Newsletter today!
"The Brotherhood of Poland, New Hampshire" Review
By Shawn McKenzie 10/20/2003
Every once in a while, I seem to run into a show that I seem to be the only one who likes it. For years, it has been the hit Monday CBS show "Yes, Dear." Now it is another CBS show, "The Brotherhood of Poland, New Hampshire." Unlike the Monday night laffer, this Wednesday night dramedy might not make it.
Brothers Hank Shaw (Randy Quaid), the police chief, Garrett Shaw (John Carroll Lynch), the mayor, and Waylon Shaw (Chris Penn), who is unemployed, were born and raised in Poland and are former high school hockey stars. Now they are all grown men raising families. Hank tends to act and speak before he thinks, while at home, his life is mellower with his sexually repressed wife, Dottie (Mare Winningham.) Francine Hill (Cleo King) is a police officer who works with Hank and lets him know what's on her mind. Garrett has been forced to hide a secret from his wife, Helen (Elizabeth McGovern), that he had an affair with a woman named Sharon Ropers (Elizabeth Sampson.) It could jeopardize his marriage and his relationship with his daughter, Monica (Megan Henning), and son, Malcolm (Jeff D'Agostino.) Waylon, the youngest of the three brothers, is constantly out of work, but optimistically pursues it. He also talks before he thinks, and despite claiming to read a lot, seems to be the least intelligent of the three. He and his wife, Julie (Ann Cusack), also have a teenage daughter, Katie (Angela Goethals.) They are all a close-knit family who has dinner together every Saturday night, and issues come out at most of those dinners.
In the first episode, all three brothers are dealing with unusual problems. Dottie accuses Hank of TiVoing Katie Couric on "The Today Show" and playing it back at night after she was asleep. Waylon wants Julie to duct tape his buttocks together so it doesn't appear saggy, which he thinks will land him a sales job at Lamps Unlimited. Garrett has two problems. He has to deal with the deer overpopulation and Sharon is blackmailing him for $100,000. She threatens to sue him for emotional distress leading to the suicide of her husband if he doesn't pay her the money. Dottie wants $100,000 to buy the local movie theater, because she thinks Poland needs more culture. Waylon interviews with Walter Kremmling (Harry S. Murphy), the manager of Lamps Unlimited, and embarrasses himself when the tape makes a fart-sounding rip. During the brothers' breakfast together in the café, Sharon's lawyer relative Carney tells Garrett that he should get a lien on his house to acquire the money to pay Sharon. Dottie visits loan officer Scott Haggis (Larry Miller) to get the money for the theater. Scott doesn't want to loan the money because, apparently, Hank had hit him and broke his nose in the past. He agrees to the loan if she will put a lien on their house and have the theater double as a temple. At Saturday dinner, Hank finds out about the loan and Garrett is upset with Malcolm for piercing his eyebrow, so everyone talks at the same time. Waylon tries to calm everyone down by having them say grace. Hank tells Waylon that he is basically a stupid goofball, which upsets Waylon. He later discusses with Julie the possibility of leaving Poland. Monica is concerned about her dad's high-strung attitude, and tricks Waylon into telling her about the affair. She decides not to tell her mom or brother, because she doesn't want her mom to leave. During a therapy session with Dr. Patz (Robert Stanton), Hank admits his Katie Couric thing reminds him of Dottie when she was younger, and she admits to buying the theater because it reminded her of their past. After seeing Dottie sing "their song" in the theater, he changes his mind and lets her buy it. Later, Dottie dresses up like Katie Couric to turn him on.
In the second episode, Dottie agrees to let Scott sing in the theater in order to secure the loan. She is upset that Hank doesn't share the same enthusiasm for the theater. Meanwhile, she holds auditions for the Easter Pageant. A local named Hootie Howell tries out for the pageant to honor his late wife, who isn't really dead, but has just gone away with her lover. Hank stops Sharon and blackmails her into dropping her blackmail against Garrett. Dottie is concerned that her Katie Couric role-playing means that Hank doesn't want the real her. Dr. Patz tells Garrett that he should tell Helen about Sharon. Against his brothers' better judgment, he does just that, and she throws up on him. She leaves him, and Hank tries to talk her out of it. She speeds off in her car, and he chases after her in his police cruiser. He catches her and brings her home. Helen tells her kids that she is going to leave home for three weeks and that Garrett will move out when she gets back. Hank and Waylon try to talk Helen out of leaving. Garrett convinces her to stay a little longer. Hank admits to Dottie that he loves her just the way she is.
In the third episode, Monica contemplates losing her virginity to her boyfriend Joel Nudnick (Gil McKinney) in a parked car when Hank stops them. Charlie Burton (Richard Ruccolo) from the bank tells Dottie that they want to invest $22,000 in her loan because they want to be associated with the theater. Dottie suspects that Charlie has a crush on her. Monica goes to Helen to ask about birth control. Waylon wants to start up an ice cream truck business, and enlists Katie to attract the teenage boys, which backfires when they start getting lewd with her. Dottie has a big fight with Julie over how Dottie has been acting lately. Charlie admits his crush to Dottie. An old lady named Edith Hammond shoots Waylon with a paint gun for selling ice cream, which she thinks promotes diabetes. Monica admits to Garrett that she wants to have sex, and Garrett fails to talk her out of it, since she has done heavy research on STD's and teen pregnancy. Waylon is upset that Hank didn't arrest Edith. Charlie goes to the theater to apologize to Dottie for his crush and ends up singing with her, which Julie oversees. Edith shoots Waylon again, but this time Waylon shoots her back. This sends her to the hospital, and Hank arrests Waylon. Garrett finds Monica in his bed fooling around with Joel. Helen gets frustrated with Monica's well thought out arguments to have sex and just flat out tells her no. Dottie admits to Julie that she was lonely and Charlie's crush flattered her. Helen decides she can't control Monica, so she makes an appointment with an ob/gyn for her. Hank and Garrett tell Waylon that he needs to stop being an embarrassment for the next month before Garrett's mayoral election, and then they leave him in jail overnight.
In the fourth episode, Minister Bill Deeker (William Russ) tells the brothers that he is gay and that he wants to announce it at church on Sunday. Garrett supports him, but Hank and Waylon don't. Garrett won't stand by his side though, because he feels that it will affect his chances for re-election. At Saturday dinner, everyone debates about gays. Hank puts his foot in his mouth by saying his opinion about women in leadership positions, and Dottie is so disgusted that she says she wants a divorce. Waylon has a talk with Katie, who is disgusted with his intolerance. Waylon and Garrett get into a physical fight in the kitchen and Hank leaves. Hank seeks Bill's advice on how to handle the Dottie situation. Waylon and Garrett get in another fight out on the driveway. Hank and Dottie make up. At church the next morning, all three brothers stand up for Bill after he comes out, and the choir plays Hank and Dottie's wedding song, "The Lion Sleeps Tonight."
The show is cute, funny, and filled with actors I really like. All three actors playing the brothers fit their roles well. Except for Dottie, the women are interchangeable. Same thing goes for the daughters. The show isn't as quirky as the promos would lead you to believe, but it is still a good mix of comedy and drama. The only other complaint I may have about the show, other than the indistinguishable female characters, is that Hank and Dottie seem to do the same dance each week. Dottie goes nuts and chews out Hank, Hank does something sweet, and they make up. It happened that way in all four episodes. I would like to see something different soon.
Other critics may trash "The Brotherhood of Poland, New Hampshire," but I won't. Producer David E. Kelley tends to exaggerate the worlds he creates, but that doesn't bother me. I have long accepted the unrealistic state of his shows for quite awhile, and they are all now in the category of "guilty fun." The complaint I have been hearing from other critics is that the show is stereotyping small town life in New Hampshire. I would say that the WB's "Everwood" is doing the same thing with Colorado mountain towns, yet it is critically praised (even by me, and I live in Colorado.) I want you all to all to realize this: if the show is produced by Kelley, accept that it won't be anything close to realistic and just have fun with it. It might be a moot point anyway; the show has finished dead last in its four weeks on air, so it might soon be cancelled. At least we still have "Yes, Dear."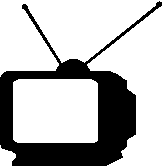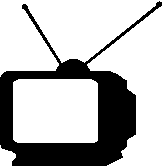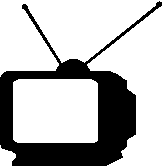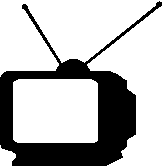 Ratings System: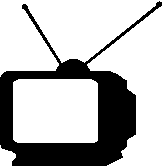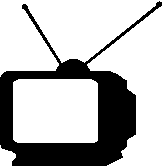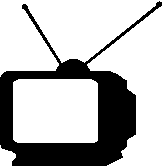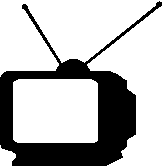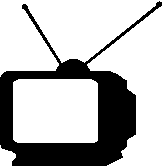 DO NOT MISS THIS SHOW!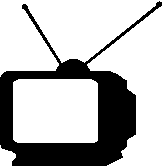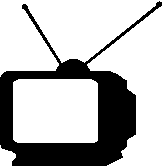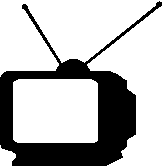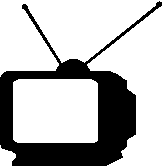 Try to catch this show every week...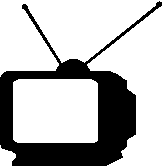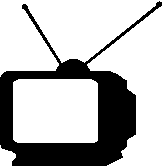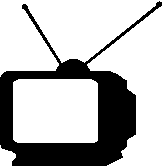 If a better show is on, tape this one...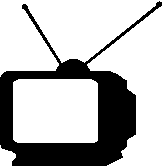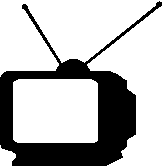 If nothing else is on, maybe this will be good...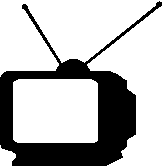 If this show is on, change the channel immediately!