Sign up below to get
the FREE Entertain Your Brain
Weekly Newsletter today!
"Carnivŗle" Review
By Shawn McKenzie 09/27/2003
Many shows have come and gone trying to emulate the weirdness of ABCís early Ď90s hit ďTwin Peaks,Ē but I wish they wouldnít. I didnít like that show, because it was too weird to be understandable. The show was hard to follow, and I believe the weirdness was gratuitous. Fortunately, the weird new HBO series ďCarnivŗleĒ is easy to follow.
The show takes place in 1934, around the time of the Oklahoma Dust Bowl. It focuses on two different men, both with odd psychic talents. Ben Hawkins (Nick Stahl) is a young fugitive that a traveling carnival picks up after helping him bury his dead mother Flora (Lucinda Jenney.) They discover that Ben has some healing powers and strange visions. Out in California, an evangelist named Brother Justin Crowe (Clancy Brown) is also having some strange visions, but they are considerably darker than Benís visions. As they become aware of their abilities, Ben and Brother Justin realize that they are key players in the battle between Good and Evil. Justin lives with his older sister Iris (Amy Madigan), who is blindly loyal to his crazy acts. Reverend Norman Balthus (Ralph Waite) is Justinís mentor. He raised Justin and Iris after the death of their mother, Plemina, in a train crash in central California. Benís cast of characters at the carnival is considerably stranger. Samson (Michael J. Anderson) is a dwarf who runs the show for Management, the mysterious, never-seen owner of the carnival. Ruthie (Adrienne Barbeau) is the maternal figure of the carnival and its snake charmer. She is the mother of the strong man, Gabriel (Brian Turk.) Lodz (Patrick Bauchau) is the mentalist who can see into the future and the past, despite being blind himself (he sounds like Johnny Smith from ďThe Dead Zone,Ē minus the blind thing.) He is in a relationship with Lila (Debra Christofferson), the bearded lady. Clayton Jones (Tim DeKay), or Jonesy as Samson calls him, is Samsonís right-hand man and the manager of the rousties (a.k.a. the carnival workers.) He is in love with Sofie (Clea DuVall), the tarot card reader and medium for her comatose mind-reading mother Apollonia (Diane Salinger.) Sophie appears to have a crush on Ben though. Gecko (John Fleck) is named after his rare condition that makes his skin lizard-like. Siamese twins Alexandria and Caladonia (Karyne and Sarah Steben) walk around the carnival and comment on everything. Finally, the Dreifuss family runs the carnivalís burlesque show (a.k.a. the strip show.) The family consists of the emcee father Stumpy (Toby Huss), mother Rita Sue (Cynthia Ettinger), and daughters Dora Mae (Amanda Aday) and Libby (Carla Gallo.)
In the first episode, Benís house is plowed over by bulldozers while he is burying his mother. He passes out, and the carnival rescues him. Later, while still unconscious, Lodz touches Ben and is blown away by Benís visions. When he wakes up, all of the freaks repulse Ben. Samson tries to convince him to stay on full-time anyway, and he refuses. After rescuing Sophie from a couple of men attempting to rape her, she convinces Ben to stay with the carnival. At the end of the episode, he heals the crippled legs of a little girl, who skips away as Ben jumps onto one of the wagons of the carnival. Meanwhile, Brother Justin starts to feel like he has a calling when he starts getting some strange visions. First, he witnesses an Okie who was stealing from the collection plate vomit a stream of coins. Next, he gets a vision outside a whorehouse named Chinís that consisted of a cross being made of the neon sign. He assumes this vision means that he needs to acquire this whorehouse and turn it into a ministry for the Okies.
In the second episode, Ben and Justin share the same dream about being in a diner, which ends with the window of the diner shattering. Jonesy gives Ben the job of cleaning out the baggage trailer, which is actually an old carnie joke (I donít quite understand why cleaning out a nonexistent trailer is funny, but whatever.) Ben actually finds a trailer, and as he is cleaning it out, he finds an old picture of his mother and some mysterious letters on the back. Samson thinks Ben is goofing off, but he says that he was cleaning out the trailer, and proves it by showing him the picture. Samson realizes that Ben has powerful visions, especially after Lodz tells him the details of what he saw in Benís dreams. Apollonia wants Ben to finish his tarot reading (it was started in the first episode), and one night, she actually awakes from her comatose state to tell him something. She then goes back into her comatose state, which is mistaken by others as him hurting her. Gabriel roughs him up, but Samson says that he did nothing wrong. As Ruthie mends the bruises that Gabriel gave Ben, he shows her the picture, and she recognizes her as the girlfriend of a guy named Scudder (Kelly Nyks) who used to run the geek show (could he be Benís daddy?) Meanwhile, in Justinís world, the regular members of his congregation donít like the new Okie attendees. Justin tries to convince the owner of Chinís, Carroll Templeton (Ron Perkins), to donate his whorehouse to him so he can turn it into a church for the Okies. At first, Carroll thinks it is a joke and refuses, until Justin grabs him and shows him his darkest sin. He gives Justin Chinís, and drives out to the desert to shoot himself. The episode ends with Justin whipping himself.
Yes, this show is trippy, but unlike ďTwin Peaks,Ē I understand what is going on. Also, being on HBO allows it to be a little darker, which makes it more interesting. The two leads, Stahl and Brown, play their parts well, and their eventual meeting (outside a dream) should be interesting.
Some of the eccentricities make this show fascinating. The fact that Apollonia does the mind reading, but talks to her daughter mentally to do her job through her comatose state, is some weird fun. Justinís visions are very disturbing, and I wonder what he will see next.
ďCarnivŗleĒ is even better than last seasonís ďPush, NevadaĒ on ABC. Unlike that show, HBO will have patience and allow freedom to reign for this show, which is needed for a show that is this creative, but might be a little too intense for a network audience. I just hope it doesnít get so weird that it is hard to understand. Itís ironic that, unlike ďTwin Peaks,Ē the dwarf is actually one of the more normal characters on the show! (Come to think of it, Anderson played that dwarf as well...)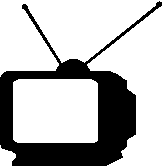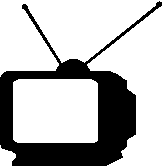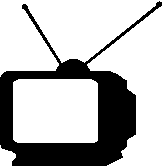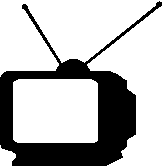 Ratings System: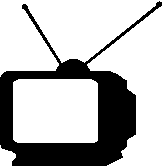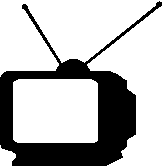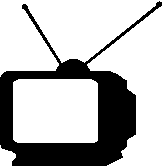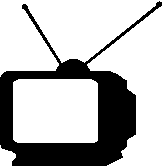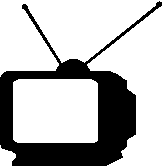 DO NOT MISS THIS SHOW!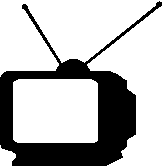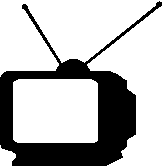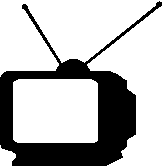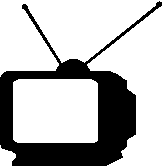 Try to catch this show every week...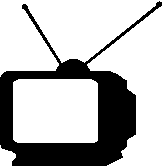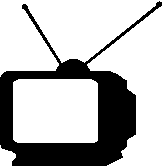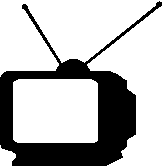 If a better show is on, tape this one...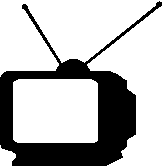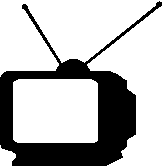 If nothing else is on, maybe this will be good...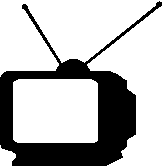 If this show is on, change the channel immediately!