Sign up below to get
the FREE Entertain Your Brain
Weekly Newsletter today!
"Conviction" Review
By Shawn McKenzie 03/26/2006
NBC's "Law & Order" franchise has been very successful for producer Dick Wolf (except for last season's "Trial by Jury"), but there have been arguments on both sides of the fence of the appeal of it. In the current three versions, all of them have been somewhat self-contained (meaning they could play any episode in any order and not lose the audience to a continuing storyline. That's why they repeat so well when NBC has gaps in their schedule.) That can be a plus and a minus. For TV junkies like me, it is a minus because I like a continuing storyline, but for other people who don't have the time or patience to keep up with one enjoy the self-contained ones (the "C.S.I." franchise is another example.) One other complaint though, mainly from advertisers, is that the "Law & Order's" are too older-skewing. Sure…we have attractive people on "Special Victims Unit" like Mariska Hargitay and Christopher Meloni; "Criminal Intent's" Kathryn Erbe, Chris Noth, and Annabella Sciorra; and the original's Jesse L. Martin and Annie Parisse; but aside from Parisse, everyone mentioned is pushing 40. Now we have a new show that is supposed to fix all of those problems…"Conviction."
Alexandra Cabot (Stephanie March) has returned to the New York City District Attorney's office as a bureau chief after an extended stint in witness protection following numerous death threats and an attempted assassination (it has yet to be explained how she got out of witness protection though.) She is the boss of Jim Steele (Anson Mount), her Deputy District Attorney, who manages the determined office of assistant district attorneys. They include newbie Nick Potter (Jordan Bridges), who is from a rich, "old money" family, but he has left his job at a private law firm to join the district attorney's office in New York City for a change of pace. Immediately, he becomes the butt of several practical jokes, but he also gets to see the violence firsthand that he never saw at his old practice. Billy Desmond (J. August Richards) is an accomplished attorney who has big political aspirations and a 23-0 conviction record. In the last three years in the D.A.'s office, he has racked up 15 felony convictions alone. Sometimes he will lose sight of the details though in order to keep his winning streak. Sara Finn (Julianne Nicholson) is a motivated attorney who has been with the D.A. office for two years…yet she doesn't do her first trial until the pilot episode. By the time the second episode rolls around, she acts like a seasoned professional, and she schools Potter on how to do his job. Brian Peluso (Eric Balfour) is the office "bad boy," and even though he does his job well, his personal life and his vices (drinking, women, gambling, Red Bull, etc.) sometimes get in the way. Jessica Rossi (Milena Govich) comes from a working-class upbringing where some of the members of her family have been on the wrong side of the law. She is another talented lawyer (is there anyone on this show that isn't talented?), but her time at the office might be derailed if it got out that she has been having a casual affair with Steele. Mike Randolph (Elias Koteas) was another star A.D.A. that was considered the nicest, most caring attorney in the office. So…of course, he was gunned down in the pilot episode. Cabot gave Steele Mike's office, but Steele was conflicted at first whether or not he should take it (he takes it in the end.) District Attorney Arthur Branch (Fred Dalton Thompson, from the original "Law & Order," but has appeared in all of the other editions) appears in the pilot episode to transition Cabot into her new digs in this office.
So…why isn't this show called "Law & Order: Conviction?" It has March and Thompson in it…right? Well…it's because they wanted to try and do a lawyer show with hot, young prosecutors living their lives in a continuous storyline. Throw in a couple of familiar faces, and you have the "Grey's Anatomy" for the legal crowd (admit it…that show has less to do with medicine and more about their love lives.) Other reviews of this show have nicknamed it "Law & Order: HYPE" (hot, young prosecutors edition), and I would have to agree with them. Even though it is about the law, it is more about the personal lives of the lawyers. It might as well be executive-produced by David E. Kelley.
Unlike a Kelley show though, we don't get the Kelley quirkiness, a.k.a. "Boston Legal" or "Ally McBeal." We do get some decent acting from some of the actors. I'm not going to get into March, since she has already proven herself on "SVU." The only members of this show I can point out are Balfour, Nicholson, and Richards (the other ones are so generic that I sometimes forget what character they are.) Balfour has been in so many short-lived TV shows (ABC's "Veritas: The Quest," NBC's "Hawaii," UPN's "Sex, Love & Secrets," etc.) that I wonder why they keep casting him. It's not like he isn't likable playing the same "bad boy" character over and over…it's just that he seems to be the Ted McGinley of dramas (except for ABC's "Hope & Faith" of course.) Nicholson hasn't necessarily had a hit show yet either (she was a cast member of probably the worst season of "Ally McBeal"), but there is something about freckle-faced redheads that stand out for me (oh…and she can act as well.) Richards is best known for his role as Charles Gunn on the WB's "Angel," but here, he doesn't get much of a chance to be as creative as he was on that vampire show. While it does allow him to act more instead of just kicking butt, he isn't as interesting.
I will admit that the episodes beyond the pilot show that it gets better as time goes on. From a 14-year-old kid who murdered his big brother with a baseball bat as an adult crime to a mother who made her 12-year-old daughter think that she had cancer so that the girl ended up committing suicide were interesting. The ongoing storylines of Steele and Rossi's on-and-off relationship and the hazing of Potter are getting old, but the growing flirtation between Peluso and Finn is intriguing.
Does "Conviction" stack up against the other "Law & Order" shows? Better yet, does it stack up against the only other Friday night show in that timeslot…CBS's "Numb3rs?" (ABC's "20/20" doesn't count.) I will say that it is more entertaining than the original and way better than "Criminal Intent" (sorry…"SVU" is still tops in my books because it has great acting from "Oz" and "Homicide: Life on the Streets" vets.) It's also a little more entertaining to me personally than that mathematical CBS procedural because I suck at math. I am a little disappointed that it isn't better than the show that took its timeslot before…"The Book of Daniel." That show was funny and original, but because of bad ratings and pressure from religious special interest groups, it was canceled after only three episodes (or four, if you consider that the two-hour first episode was actually two back-to-back one-hour episodes.) The ratings so far for the show have been decent, but part of that may be because it was competing against a lackluster "March Madness" NCAA basketball tournament on CBS for the last two weeks. The real test may be if the show can continue its momentum, once "Numb3rs" comes back. Either way, the show is interesting enough for a Friday night.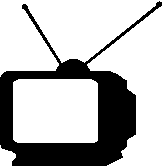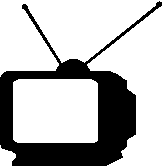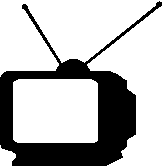 1/2
Ratings System: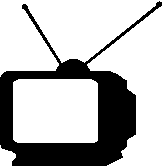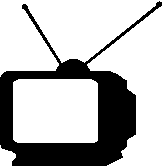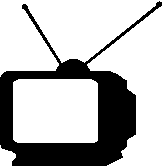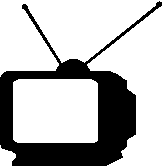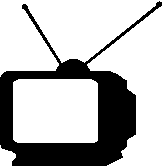 DO NOT MISS THIS SHOW!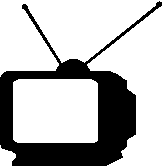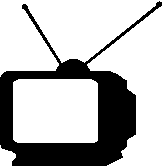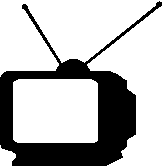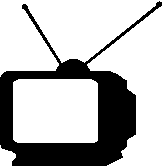 Try to catch this show every week...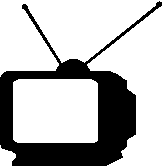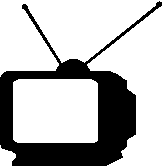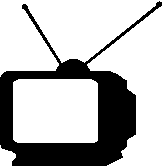 If a better show is on, tape this one...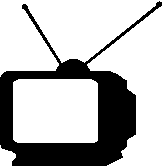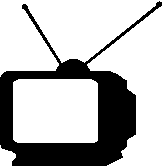 If nothing else is on, maybe this will be good...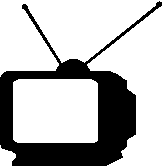 If this show is on, change the channel immediately!