Sign up below to get
the FREE Entertain Your Brain
Weekly Newsletter today!
"The Book of Daniel" Review
By Shawn McKenzie 01/14/2006
Ooohhh! Has NBC's "The Book of Daniel" stirred up some controversy! American Family Association (AFA), led by Rev. Don Wildmon, has somehow convinced seven NBC affiliates to drop this show because they find it offensive. The funny thing is that the show is simply a spicier version of the WB's "7th Heaven," albeit with better acting.
Rev. Daniel Webster (Aidan Quinn) is the priest of the St. Barnabas Episcopalian church in the fictional town of Newbury in Westchester County, New York. He is a rather liberal priest, something that his boss, Bishop Dr. Beatrice Congreve (Ellen Burstyn), and Roger Paxton (Dylan Baker), a senior warden of the parish and congregation's most prominent member, are not too happy about…especially when he gives sermons about tolerance of others, giving into temptation, and accepting your own faults. He's a good man with his share of problems, and boy…does he have some problems. Let's start with the man himself. He has an addiction to Vicodin (he says that they are for a "back injury.") He also has to deal with the embezzlement of $3.2 million of the church's money that was earmarked to build a school by his brother-in-law Charlie Conlin. Oh…and he talks to Jesus Christ (Garret Dillahunt)…but that's not really a problem (except when Daniel appears crazy to others. Jesus actually keeps him grounded and protects him from doing even worse things.) We now switch over to his family, and for some odd reason, there isn't a single one of them that doesn't have a major problem. His wife, Judith (Susanna Thompson), is a loving spouse and is devoted to him, but she has to have a midday martini to calm her nerves. Daniel's oldest son, 23-year-old Peter (Christian Campbell), is a gay Republican. That isn't a problem for him or Daniel…other than the fact that Peter hasn't come out yet to his grandfather, Bishop Bertrum Webster (James Rebhorn.) He is also dealing with the loss of his twin brother Jimmy to leukemia, and that has made him switch his field of study to cancer research (he is a doctor who was previously going to study pediatrics.) His 16-year-old sister Grace (Alison Pill) is a talented Manga (i.e. Japanese comic book art) artist who sells pot in order to raise money for some computer animation programs. Adam (Ivan Shaw) is Daniel's 16-year-old adopted Chinese son who messes with people and openly mocks his own race. He is fooling around with Roger's daughter Caroline (Leven Rambin), something that her mother, Nora (Laila Robins), objects to, based on his race (she "has no intention of watching little Oriental grandchildren running around the Christmas tree.") Bertrum is sleeping with Beatrice, which he feels guilty about…yet not so guilty. He feels guilty because he is cheating on his wife, Catherine (Kathleen Chalfant), but not so guilty because Catherine is suffering from Alzheimer's, and therefore doesn't recognize him half the time, and is even a little afraid of him. Beatrice herself has started taking Daniel's Vicodin, or as he calls it, "Canadian Headache Pills." Judith's sister, Victoria (Cheryl White), wife of Charlie, is a woman who will cry at the drop of a hat. She is grieving for the loss of her husband (Charlie had a heart attack after making off with the money), and the person consoling her the best, other than her family, is Charlie's secretary, Jessie Gilmore (Alana De La Garza.) The thing about Jessie is that she is doing more than consoling Victoria…the two are now lovers. To top all that off…Rainy (Fran Bennett), the Webster household's maid, smokes the pot that Grace had stashed in a Teddy bear. I didn't see this reason in the first three episodes, but based on future episode descriptions, I think that she smokes pot to ease the pain of her diabetes. Daniel has a long road to hoe if he can remain a good father, husband, and minister.
In the first episode (which actually consisted of the first and second episodes back-to-back), Daniel bails Grace out of jail when she was caught selling pot. She tells him that she needed the money to buy the computer animation software, but Daniel thinks that there has to be a better, and legal, way to earn the money. Later, Grace meets Wanda (Halley Wegryn Gross), a girl who was busted for internet piracy (Grace and Wanda are picking up litter as part of their community service.) She asks Wanda if she might know of a way to obtain some animation programs, and Wanda does…in exchange for some of Grace's pot. She also tells Grace about "the king of the geeks," Yoda (Jonah Meyerson), who can help her with the installation and usage of the programs. Bertrum, who is still in the dark about his grandson's sexual orientation, sets Peter up with Adele Congreve (Gillian Jacobs), Beatrice's niece. Peter would actually like to date Adele's brother David (John Driscoll), who sings in the church choir with himself and Grace. Peter is also still trying to get over his breakup with Josh, his ex-boyfriend. Daniel calls upon Father Frank (Dan Hedaya), a Catholic priest he knows with mob connections, to track down Charlie and retrieve the money. Frank finds Charlie and the money (as noted earlier, Charlie died of a heart attack, which wasn't the doing of Frank's people), but there is a catch…Daniel has to hire the Vaporelli Construction Company to build the school. Otherwise, the money won't be found. Adam is injured while sneaking out of the bedroom of Caroline, and her parents ship her off to Queen's Cross, a boarding school for girls. Daniel finds about Victoria's newfound lesbianism, but he is more concerned that her new girlfriend Jessie may be involved in the thievery of the money. Judith visits Betty Stanley (Lee Roy Rogers), a loan officer friend of hers, to begin the process of getting a mortgage (she wants to use that money to replace the missing money that Charlie stole.) Betty tells her that the Webster house was not in her name, but in the name of her mother Helen (Marian Seldes.) Finally, there is a subplot concerning characters not involved with the main ones on the show (this looks like Daniel's "issue of the week"…kind of like the issues that Rev. Camden has to deal with each week on "7th Heaven.") In the first hour, Daniel consoles a woman who wants to take her dying mother off life support. In the second hour, he counsels an engaged couple who can't be intimate with each other unless the future bride is high. They end up calling off the wedding, because it was the stress of the wedding itself that was the root of their problems (they are still in love, and they plan to get married someday.)
In the third episode, Daniel is conflicted over whether or not to hire the Vaporelli Construction Company, especially with their association with the mob. He ends up accidentally hiring the owners of the company, brothers Michael (Daniel Mastrogiorgio) and Tony (Marco Barricelli) Vaporelli, in a case of mistaken identity (he thought that he was counseling a gay couple.) Judith is ticked that Helen never signed over the deed to her house, even though she did sign the over deed to Victoria's house. Adam is being kept away from Caroline, because Nora spotted them making out in the back of his car. Grace accepts the help of Yoda, but he immediately develops a crush on her. Victoria discovers that Jessie has taken off with some jewelry out of her wall safe. In subplot #2, Daniel counsels a young man who doesn't want his father to join the parish because he married a much younger woman. The son's reluctance to accept his father's new bride is because she is the son's ex-wife (they were only married for 23 days.) When the dad tells the son that his mother left him, and not the other way around, the two make up, but the son's current wife is upset about the revelation.
The AFA finds this show "anti-Christian" and they object that executive producer Jack Kenny, who is openly gay, created it. Kenny also wrote for and executive produced the FOX shows "Titus" and "Wanda at Large"…both shows that were politically incorrect (and very funny.) Seven of NBC's 232 affiliates are not carrying the program due to consumer complaints: WTWO in Terre Haute, Indiana; KARK in Little Rock, Arkansas; KBTV in Beaumont, Texas; WGBC in Meridian, Mississippi; WTVA in Tupelo, Mississippi; WSMV in Nashville, Tennessee; and KAMR in Amarillo, Texas. The local WB station in Little Rock, KWBF, picked up the series after KARK dropped it, stating that they wanted to give an alternative to viewers who actually wanted to see it. Unfortunately, they received a number of threats, which required them to hire extra security. What is up with these people? Does anyone know how to use their V-chip? I have seen much more offensive things on TV than this show. Maybe it's because I'm not religious, but this show is actually more tame than other shows that I have seen. Most other critics are comparing it to HBO's "Six Feet Under," but I think that it is a cross between "7th Heaven" and ABC's "Desperate Housewives." It's ironic that the AFA considers it anti-Christian, because the Webster family itself is a close, loving family, and no one on the show mocks religion itself (they think that, since there are characters on the show who are gay and do drugs, it somehow mocks religion. It just makes them more human.)
Fortunately, the acting is good and the dialogue is witty. Kenny considers it a drama with some comedy, but I consider it a nighttime soap opera dramedy, a la "Desperate Housewives." At first, I thought that no real family could possibly have this many issues going on at the same time…and then I remembered that this is a TV show, so I should just strap in and enjoy the ride. If you think that either "Housewives" or FOX's "The O.C." are realistic, then you are fooling yourself. I'm not going to go down the entire list of all of the good attributes of everyone in this large cast, but let's just say that they are great for the most part. Quinn isn't an actor that I usually like, but he was perfect to lead this show. Pill is interesting because she looks physically and acts like Lauren Ambrose (Claire Fisher from "Six Feet Under"…okay, maybe that is one of the reasons the other critics are comparing this show to that premium cable show.) This is the first network role for Shaw, who had previously been in the cast of ABC's daytime soap "All My Children" for a year. He is surprisingly funny around a bunch of people who have no senses of humor. I absolutely love Burstyn. The six-time Oscar-nominated actress (she won in 1974 for her lead role in Alice Doesn't Live Here Anymore) was last cast in a CBS show that I really liked called "That's Life," and it was right around the time she was cast in her Oscar-nominated role in Darren Aronofsky's 2000 film Requiem for a Dream. I knew about her previously, but it wasn't until those two roles came around that I really paid attention to her. She is great in this show as well, but with the cast so huge, she hasn't done much yet. That goes for Thompson and Campbell as well. They haven't done much so far, but the series is young right now. It also goes for Dillahunt and Baker. They seem to both be there to just further the story…otherwise they don't do much. Dillahunt makes a perfect version of what many people envision the look of Jesus to be, and Baker will always be creepy to me, no matter what role he is in (blame it on Todd Solondz's 1998 movie Happiness.)
My initial reaction to "The Book of Daniel" was based on whether or not it was a comedy or a drama, but the uptight religious people are upset on the show based on the promos for the show itself. If a few of them had bothered to actually watch it, they would realize that it isn't the catalyst for the downfall of civilization. Aside from the AFA, it is now being picketed by Focus on the Family, the Colorado Springs group led by Dr. James Dobson. Aside from their objections to the anti-Christian message and the show's creator, they object to the "homosexual agenda" of the show…so not only are they ignorant of the content of the show, they are also homophobic. I advise you to check it out for yourself. For non-religious viewers, you will be able to watch another fun nighttime soap opera. For religious viewers, you will be able to see a show that really does have characters who love one another, and maybe you won't judge it quite as harshly. Either way, I have to point out that you don't have to watch the show if you don't want to. That's what the V-chip and the "Off" button are for.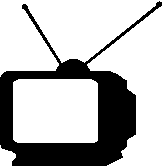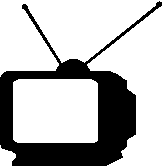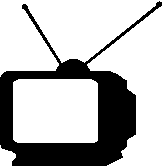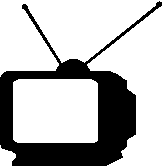 1/2
Ratings System: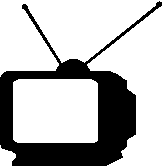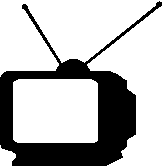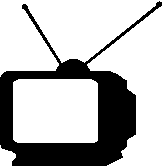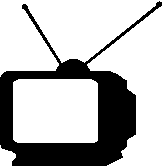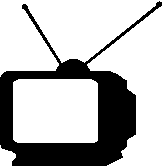 DO NOT MISS THIS SHOW!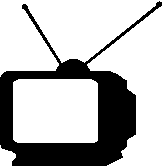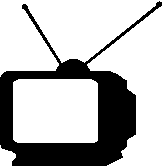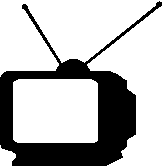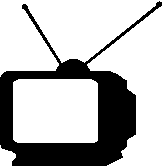 Try to catch this show every week...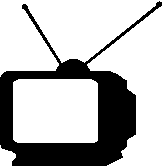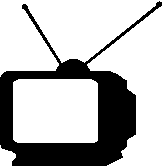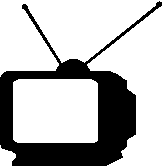 If a better show is on, tape this one...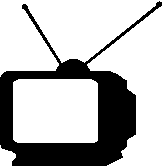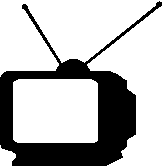 If nothing else is on, maybe this will be good...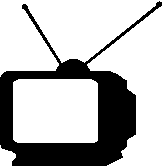 If this show is on, change the channel immediately!