Sign up below to get
the FREE Entertain Your Brain
Weekly Newsletter today!
"E-Ring" Review
By Shawn McKenzie 11/25/2005
Having been the victim of government red tape myself (who hasn't?), I'm not too keen on watching it on TV on a weekly basis. NBC's "E-Ring" has enough action to make the show somewhat interesting, but all of the paperwork they have to get through makes the show frustrating.
Major Jim "J.T." Tisnewski (Benjamin Bratt) is a Special Forces officer assigned to the E-Ring, which is "the outer and most important ring" of the Pentagon. It is so important because before any military action can be taken in the world, it must be planned and approved by the E-Ring. Everyone above the Special Forces must sign Join Staff Form 136, the official paperwork of war, before that action is taken. J.T. was in Afghanistan for 14 months, and he is just glad to get back to his girlfriend of four years, CIA operative Angie Aronson (Kelsey Oldershaw.) His boss is Colonel Eli McNulty (Dennis Hopper), the head of the Special Operations Division (SOD.) He was a man who was living in a prison camp for 4 ½ years back in Vietnam in 1970 (and whose wife moved on with her life, remarried, raised McNulty's daughter with her new husband, and watched as his daughter had a son of her own.) He was selling time-shares before he was brought back to the Pentagon, and he managed to make a lot of money. He likes to listen to classic rock in his office and gamble on football games. Major Sergeant Jocelyn Pierce (Aunjanue Ellis) has been with McNulty for two years, but she has worked for the Pentagon for eight. She says that she is in charge of keeping McNulty and J.T. out of trouble, but she seems to act like a glorified secretary (even though she constantly says that she is not.) Her husband died in a military action a year ago. Samantha "Sonny" Liston (Kelly Rutherford) is the Deputy General Council for the Department of Defense, and she gives the SOD legal advice for all of the special ops. J.T. and Sonny had a past four years ago, but it hasn't been fully explained yet. Steven Algazi (Joe Morton) is the Assistant Secretary of Defense for Special Ops, and one day he will be the Secretary of Defense. Aaron Gerrity (Andrew McCarthy) is the Deputy Assistant Secretary of Defense for International Security Affairs. He is gunning for a run at President in 2008, and he wants to date Sonny (she has resisted him so far.) Richard Woodley (Gabriel Olds) is Algazi's assistant. CIA Senior Intelligence Officer Agent Mark Boskovich (Robert Joy) is a guy who gets in the way of CIA missions sometimes. Detachment Commander Bobby Wilkerson (Kerr Smith) is J.T.'s best friend, and he helps J.T. sometimes on missions along with his partner Charlie (Maurice Compte.) The Deputy Director of the CIA Raymond Metcalf (Alan Dale) set up Angie to be killed because he felt like she and J.T. were having an "inappropriate relationship." After she was killed (and Metcalf was fired), Sonny started flirting more with J.T., which angered Aaron. He tried to screw over J.T. and McNulty, but he was screwed himself (he has vowed revenge.)
This is the one-millionth production that producer Jerry Bruckheimer has managed to get on the air. Unlike the other Bruckheimer haters, I usually adopt a wait-and-see attitude about his shows. I guess you could say that it was a good idea to make a show that took an inside look into the Pentagon, but if this is what goes on in that building, I won't be around long enough to care. Jonathan Littman and David McKenna created the show, and unfortunately, the writing is not the best. It attempts to be like NBC's "The West Wing," but without the wit. Also, for some reason, every episode is wrapped up neatly by the end (except for special two-part episodes), and the conflict of the week is solved. Are real life situations handled by the Pentagon completed this quickly?
That brings me back to my complaint at the beginning of this review. We get to see the whiz-bang fast style that Bruckheimer is known for, which is appreciated, but all of the paperwork to get anything done is frustrating. I realize that's what goes on in the Pentagon…but are you that interested in seeing paperwork drama?
The big shame about this show is that the acting isn't too bad. Bratt's character has shifted from smarmy to caring (though I don't think he took enough time realistically grieve for his girlfriend.) Sometimes Hopper isn't my favorite actor, but on this show, he barks orders in only a way a former hippie can who is now in a military role. The women on this show do a decent job, but they are your stereotypical hotties. Rutherford would of course be very attractive…aren't all Pentagon lawyers supposed to be hot? Oldershaw's character makes sense though, because she was supposed to be like a Sydney Bristow-type with the job of using her feminine wiles to extract information out of the bad guys. Ellis is the only female cast member who is realistic. Unfortunately, despite being part of the opening credits, she barely has any screen time.
I'm not going to say that I hated "E-Ring" completely, but with plenty of other things to watch, I may not attempt to tune in regularly. The show was suffering in the ratings when NBC made the wise decision to switch it with "The Apprentice: Martha Stewart." The ratings grew, and it has since been given a full-season order (that same thing can't be said for "Martha Stewart.") Personally, I'd rather watch the soapy teen drama of the WB's "One Tree Hill" or the goofy retro antics of the gang from FOX's "That '70s Show" than this exasperating military drama.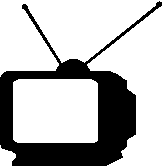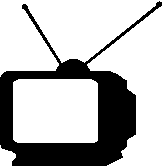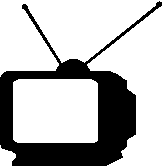 Ratings System: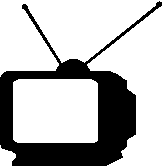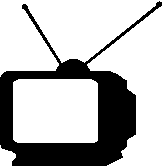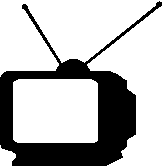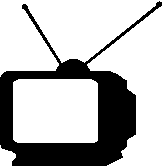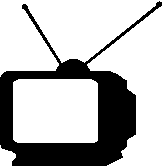 DO NOT MISS THIS SHOW!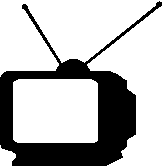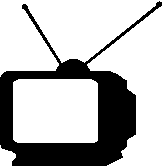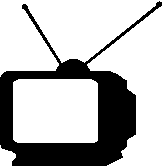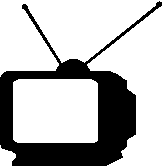 Try to catch this show every week...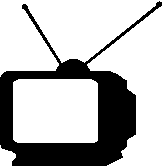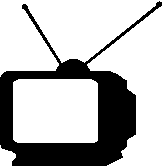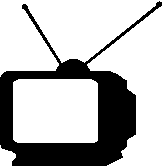 If a better show is on, tape this one...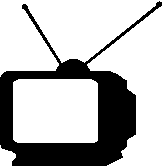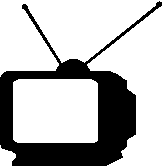 If nothing else is on, maybe this will be good...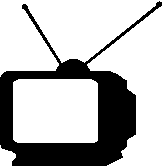 If this show is on, change the channel immediately!