Sign up below to get
the FREE Entertain Your Brain
Weekly Newsletter today!
"One Tree Hill" Review
By Shawn McKenzie 10/13/2003
Earlier this season, FOX premiered a new show called "The O.C." that reminded people of "Beverly Hills 90210." Now the WB has premiered a new show called "One Tree Hill" that might remind some people of one of their old shows…"Dawson's Creek." Unfortunately, it will remind those people of the latter bad years.
Lucas (Chad Michael Murray) and Nathan Scott (James Lafferty) are two half-brothers who play on the same high school basketball team. They have the same father, wealthy Ford dealership owner Dan (Paul Johansson), but different mothers. Dan and Lucas' mother Karen (Moira Kelly) were high school sweethearts, but Karen became pregnant during their senior year, and Dan decided to put his own life and career first. He went off to college on a basketball scholarship, leaving Karen behind to raise their son Lucas alone. Dan's dream of a basketball career didn't work out though, and he came back to their small town of Tree Hill, North Carolina with the woman he met in college, Deb (Barbara Alyn Woods), and married soon after. Together, they had his new son, Nathan. Nathan is the star of the high school basketball team, the Ravens, and Lucas is the moody only child of a single working mom who also plays basketball, though just on the playground. Nathan is dating Peyton Sawyer (Hilarie Burton), a cheerleader for the basketball team. Lucas is attracted to her as well, creating tension between the two brothers. Peyton lost her mother at a young age and, like Lucas, she knows the pain of growing up without a parent. Since they share this bond, Lucas may just succeed in stealing Peyton away from Nathan. Nathan in turn tries going after Lucas' hot best friend, Haley James (Bethany Joie Lenz.) Haley works in Karen's café, and secretly wants to be more than friends with Lucas. They all have to deal with each other after the basketball team's coach, Whitey Durham (Barry Corbin), recruits Lucas for the team. Now suddenly Lucas is no longer across the tracks, but in his face every day. Aside from the drama surrounding the teenagers, the adults have their own little problems. While Karen raised Lucas without a father, she stayed friends with Dan's older brother Keith (Craig Sheffer.) Keith is a garage mechanic who is Lucas' biological uncle and has served as his surrogate father over the years. His connection to Lucas is complicated by his attraction to Karen, and he hopes that he and Karen might end up together now. Whitey feels guilty for being the one to talk Dan into abandoning Karen for college, and it is haunting him today. Dan lives vicariously through Nathan, and Lucas' presence on the team reminds him of the past he would rather forget.
In the first episode, Nathan's team has just won the big game. While celebrating the victory, they go joyriding, and almost run over Lucas. Several players are kicked off the team, but Nathan is spared. Keith talks Whitey into checking out Lucas' basketball skills on the playground. Whitey asks Lucas to play, but he turns the coach down. Lucas' friend Skills (Antwon Tanner) talks him into changing his mind. Nathan challenges Lucas to a one-on-one game for some certain stakes. If Nathan wins, Lucas will quit the team and vice-versa if Lucas wins. Lucas turns down the offer. Lucas works for Keith at the garage, and he has to give Peyton a tow one day. They get to talking about her relationship with Nathan and his relationship with Dan. Lucas takes Nathan's offer, but he wants Peyton if he wins. They play, and Lucas wins. He tells Peyton that he had bet Nathan that, if he won, Nathan had to stay on the team.
In the second episode, Lucas plays his first Varsity game. Karen doesn't want to go, because she doesn't want to see Dan there. Lucas messes up and decides to quit the team. Nathan makes fun of how bad he did, which ticks off Peyton. Lucas picks up Peyton and takes her home. The next day, Lucas and Nathan get into a fight during class. Lucas checks out the drawings that she left at the garage, which makes her angry. She intended to submit them to Thud magazine, but she loses confidence in them and throws them away. Karen explains to Lucas why she didn't go to the game, and he forgives her. Dan warns Nathan not to lay off Lucas, because Dan thinks Whitey put Lucas on the team just to get back at him. After trying to give the fished-out-of-the-trash drawings back to Peyton, he submits them to the magazine for her. Peyton rips the sketches off her walls. Karen convinces him to play again, and a fellow teammate named Jake (Bryan Greenberg) tells him not to let either Nathan or Dan get to him. Lucas plays without his last name on his jersey.
In the third episode, it picks up where the second episode left off, and Lucas makes the winning shot. This makes Dan mad, because he wanted Nathan to be the hero. Karen is invited by one of the other player's mothers named Shari Smith (Amy Parish) to join the boosters club. Lucas finds Peyton's friend Brooke Davis (Sophia Bush) changing clothes in the back of his car in an obvious attempt to hit on him. Thud magazine calls Peyton to rave about the drawings, but she ignores the message left on her machine and chews out Lucas later for submitting them. Nathan is frustrated by Lucas' growing popularity at school, so he has the team begin to haze Lucas in retaliation by doing things like stealing his towel while he is in the shower and flooding his locker. Nathan also tries to seek tutoring help from Haley to get back at Lucas. Whitey notices Nathan's pettiness and gives Lucas his position on the team. The last straw is when Lucas' playground is vandalized. Peyton meets with the magazine editor, who tells her that he wants her to change the drawings to something happier. Nathan and some of the other team members kidnap Lucas and drive him out to a cornfield to try to scare him into quitting. Haley agrees to tutor Nathan to get him to back off Lucas. Peyton submits her comic strip without any changes and Lucas doesn't get scared into quitting.
This show is a little too depressing to be enjoyable. Of course, I realize that a show needs conflict, but all these people do is whine and then hug at the end of the episode. It doesn't have the guilty pleasure soapiness of "The O.C." or the witty dialogue of the first two seasons of "Dawson's Creek."
I liked Murray on "The Gilmore Girls," but his character on this show is about as forgettable as the one he played on "Dawson's Creek." Johansson's character feels out of place, because it is exaggerated to absurdity, which would fit better on a soap, but not this show.
I will give "One Tree Hill" some more time, but if it doesn't get better, "24" will be back soon!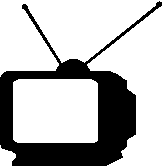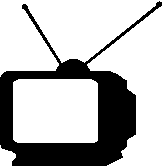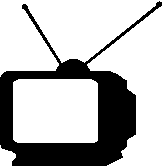 Ratings System: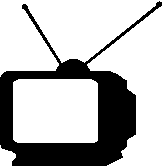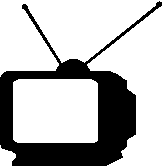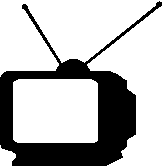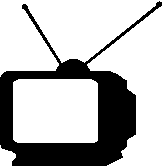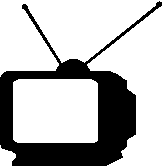 DO NOT MISS THIS SHOW!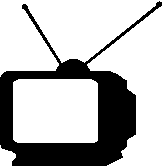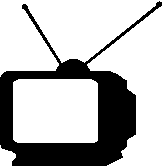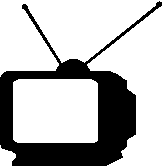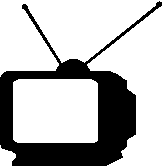 Try to catch this show every week...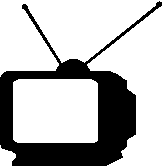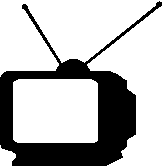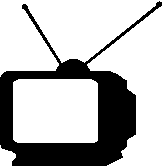 If a better show is on, tape this one...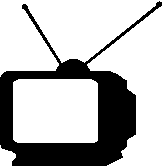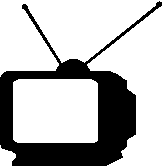 If nothing else is on, maybe this will be good...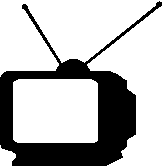 If this show is on, change the channel immediately!