Sign up below to get
the FREE Entertain Your Brain
Weekly Newsletter today!
"Freddie" Review
By Shawn McKenzie 11/03/2005
Freddie Prinze, Jr. has never been one of my favorite actors. His string of chick flicks (1999's She's All That; 2000's Down to You and Boys and Girls; 2001's Head Over Heels and Summer Catch) were some of the worst movies of the last ten years. Over the last couple of years though, he has been surprisingly entertaining in TV guest star roles. In 2002, he played a nanny for Rachel's baby on NBC's "Friends." Last season, he played a recurring role as Donny Crane, Denny's son, on ABC's "Boston Legal." I think that it's the "Boston Legal" stint that landed his role on ABC's "Freddie"…and the show is actually not as bad as I thought it would be.
Freddie Moreno (Prinze, Jr.) is a successful 28-year-old head chef at a trendy Chicago restaurant. He is single, and he used to live in a house full of women, but now he lives the bachelor life on his own and hangs out with his best friend and neighbor, Chris (Brian Green.) After the death of his older brother Joe and the collapse of his sister Sofia's (Jacqueline Obradors) marriage though, he has to take in all of the women again. The household now contains Sofia and her 13-year-old daughter Zoey (Chloe Suazo), his sister-in-law Allison (Mädchen Amick), and their hot-tempered grandma (Jenny Gago), who refuses to speak English and only responds in Spanish…even though she understands every word. Freddie also gets attitude from the staff at work, including sous-chef Adam (Charles Fleischer.) Freddie would like to find love, but it is hard with a household filled with women.
In the first episode (actually it's the second episode; they switched out the pilot episode for this one), Freddie and Chris are frustrated with not finding any quality women. Chris gets the idea to meet poor women, because they would be more appreciative of their money, so they go to the Laundromat. Freddie meets Gina Astacio (Ana Ortiz), a rehab counselor and a girl he knew back in high school, and Chris meets Krystal (Valeria Andrews), a girl who is really hot but poor. Freddie's family likes Gina, but Freddie begins to think that she is too much of a homebody. She has simple tastes and doesn't like to go out often, so he decides to break up with her, which really ticks off his grandma. Meanwhile, after spending gobs of money on her, Krystal literally robs Chris blind.
In the second episode, Chris sets Freddie up with the opportunity to have a food critic visit his restaurant. The problem is that the critic is a guy named Walter Fishbain (John Ducey), the guy who had taken Sofia's virginity back in high school. Freddie beat him up then, but now he hopes that bygones will be bygones. Sofia admits to grandma that she never had sex with Walter, but that she had done something far worse. Walter comes to do his review, and when Freddie confronts Walter, the critic admits that he didn't have sex with Sofia because he was embarrassed that he hadn't developed physically yet at that time. Sofia admits to Freddie that she did end up losing her virginity in high school, but it was with Chris. Freddie is ticked with Chris, but Chris apologizes and they make up.
In the third episode, it's Halloween, and Freddie tries to help Zoey with her costume. She goes to school in her lame pumpkin costume that Freddie designed, and she is picked on. He offers to take her trick-or-treating the next night while Sofia studies at the library. Zoey wants to do something different other than trick-or-treating, so he offers to take her to see The Rocky Horror Picture Show…an R-rated movie that her mother would not approve of. While at the theater (Chris tags along too in a Dr. Frank N. Furter costume), Freddie and Zoey bump into Zoey's friends Mandy (Brittany Robertson) and Marissa (Anissa Davis.) Freddie takes the girls in to see the movie, but he tells them that they have to promise to tell their parents that they gave all of their candy to the homeless shelter. Freddie and Zoey get away with the ruse, but the next day, Mandy's father Bill (Benjamin King) confronts Freddie about his daughter seeing the movie. Freddie and Chris pretend to be a gay couple to freak Bill out and scare him away. Meanwhile, Allison and grandma are stuck handing out candy, so they make a drinking game out of it. Every time a trick-or-treater shows up dressed as a princess, they take a drink. Grandma wins and Allison passes out.
In the fourth episode, Freddie and Chris start an after hours club at the restaurant. Freddie invites Sofia to come to the club while Zoey is away on a school field trip. Freddie hooks up with a girl named Nikki (Michelle Borth), while he swindles Chris into hooking up with Nikki's roommate Tricia (Dorie Barton), who is too clingy. Sofia has a one-night stand with a guy from the club named Kurt (Richard Kuegeman.) Allison, who came with Sofia, tries to talk grandma into making nachos for her, which ticks grandma off, because she is Puerto Rican and not Mexican, and nachos are from Mexico. Nikki reveals that she usually likes girls, but that she wanted to give a guy a try (she ultimately decided that Freddie wasn't worth it.) Sofia gets upset when Kurt doesn't call back. Freddie takes Sofia over to Kurt's apartment to get her earrings back and to confront Kurt, but when Kurt plays his dozens of phone messages from Sofia proving how desperate she was being, Freddie lets Sofia know that she needs to learn how to date again properly.
Prinze, Jr. is surprisingly good on this show. I'm thinking that television might be his forte and not movies. I'm not saying that it's the best show on TV, but it is better than other sitcoms on ABC.
The rest of the cast are decent, if not hilarious. Green is fun as the best friend character. He reminds me a little bit of the Neil Patrick Harris character on CBS's "How I Met Your Mother," only not as funny (but he is amusing at least.) For a household full of women, none of them stands out. The only one that is entertaining is Gago's character, but the Spanish subtitle shtick can get a little old after awhile.
"Freddie" is a surprise for a show that I thought would be awful. It fits well alongside its ABC Wednesday night neighbor, "George Lopez." Now maybe I can forgive Prinze, Jr. for marrying Sarah Michelle Gellar and convincing her to quit UPN's "Buffy the Vampire Slayer" just because she thought she was a movie star since she had some success in 2002's Sooby-Doo and last year's The Grudge. Nah…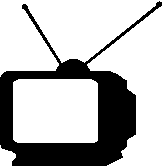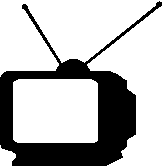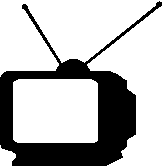 1/2
Ratings System: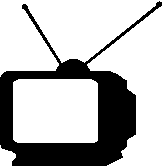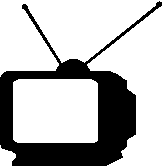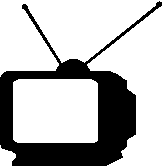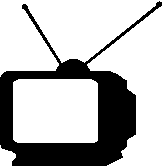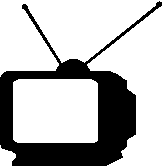 DO NOT MISS THIS SHOW!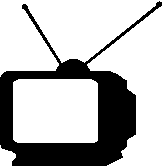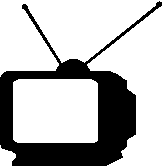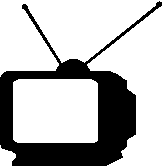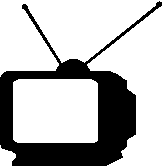 Try to catch this show every week...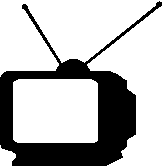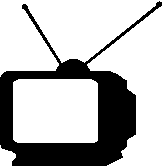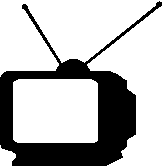 If a better show is on, tape this one...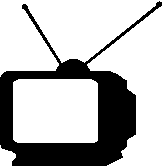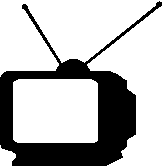 If nothing else is on, maybe this will be good...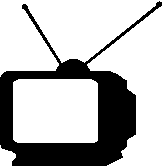 If this show is on, change the channel immediately!