Sign up below to get
the FREE Entertain Your Brain
Weekly Newsletter today!
"How I Met Your Mother" Review
By Shawn McKenzie 10/05/2005
It seems like there is one good traditional, multi-camera, laugh-track-filled sitcom per season. I haven't watched all of the new sitcoms yet, but so far, CBS's "How I Met Your Mother" might be the one for this season.
The beginning of it takes place in the future, specifically the year 2030 (no…this isn't a science fiction show.) Ted Mosby (voice of Bob Saget) is telling the long, detailed story of how he met the mother of his son (David Henrie) and daughter (Lyndsy Fonseca.) Ted (Josh Radnor) is a 27-year-old single Manhattan architect who hates being single. He longs to be in a relationship, like the one his college best friend, a law school student (in his second year) named Marshall (Jason Segal), has with his long-time girlfriend of nine years, Lily (Alyson Hannigan), a kindergarten teacher. When Marshall proposes to Lily, Ted realizes that he wants what Marshall has…true love. His other friend, Barney Stenson (Neil Patrick Harris), is a guy who likes suits (he has a favorite catchphrase…"Suit up!"), plays laser tag, and likes women, but only casually (his current favorite type of girl is Lebanese girls, which replaces his previous favorite…half-Asian girls.) When Ted meets Robin Trubotsky (Cobie Smulders), a reporter for Metro News One who is always given fluff pieces to do, he thinks that he has found the woman of his dreams…but that might not necessarily be the case.
In the first episode, Future Ted tells his son and daughter about the story of how he met their mother, which they think is a punishment at first. Ted helps Marshall practice his proposal to Lily, which gets him thinking about how lonely and miserable he is. He calls up Barney, and they go out for drinks at McClaren's, the local bar. Barney plays his favorite game of "Have you met Ted?"…which just consists of him asking a pretty girl if she has met Ted yet. He has a woman meet Ted, who introduces herself as Yasmin (Saba Homayoon.) Lily comes home (apparently, they live together) and Marshall has cooked for her. He pulls out a bottle of champagne and asks her to open it for him (he is scared of opening champagne bottles.) He proposes to her, she says yes, and they have sex on the kitchen floor. Later, he opens the bottle, and he accidentally shoots the cork in Lily's eye. Ted asks Yasmin if she wants to go out with him sometime, but she declines, because she already has a boyfriend named Carl (Joe Nieves), the bar's bartender. Feeling embarrassed, he turns around, and he sees Robin for the first time. Barney does his introduction game with Ted again, and Ted gets to know Robin more. She is there with some friends, one of which (Sarah Loew) was just dumped. He asks her out on a date and she accepts (though she throws a drink in his face for the sake of her dumped friend, which he offered to have her do.) He goes to a restaurant, and they have a great date. He walks her to her door, when her co-workers from the news station pull up and tell her that they need her to cover a suicidal jumper. He goes over to Marshall and Lily's place and tells them about his evening. They think that Ted chickened out by not kissing her, including Barney, who he talks to on his cell while playing laser tag. All of them go down to see Robin in Ranjit's (Marshall Manesh) cab (though Ted has to stop by the restaurant that they visited to steal the blue French horn that was hanging on the wall, which he called a "Smurf penis.") Back in the cab, Barney questions Marshall about his "olive theory" (he hates olives and Lily doesn't, so that's how he knew that they would be perfect for one another.) Barney knows that Marshall does in fact like olives, but he also knows that Lily is the woman that he wants to be with forever. She overhears the conversation, and accepts his love for her and his love for olives. Back up in Robin's apartment in Brooklyn, Robin is trying to seduce Ted, when he blurts out "I think I'm in love you" to her. It freaks her out, and they decide to be just friends, ending it with a lingering handshake. Back at the bar, everyone agreed, including Ranjit and Carl, that the handshake was the signal for him to kiss her…and that's how he met "Aunt Robin" (severely disappointing Future Ted's kids, who thought he was wasting their time with this tale.)
In the second episode, Ted decides not to call Robin, figuring that he wasn't really in love with Robin, but just in love with the thought of getting married. He and Marshall see Robin and Lily at McClaren's, but Robin had to go. Lily confesses that Robin had told her that she isn't looking for anything serious, just casual. Ted comes up with a stupid way to get Robin to spend time with him by throwing a party next Friday and "casually" asking her if she wants to come. Meanwhile, Marshall is busy writing a 25-page paper for a class, but his new fiancé is being extra affectionate. Ted is there though, but he sees Robin reporting from a supermarket, where a kid named Leroy Ellenburg (Jay Head) has been stuck inside of a grab-a-prize crane machine while trying to get a stuffed purple giraffe. Ted races down there and casually asks her to the party, which is tonight, and not next Friday (though he is sweaty and out of breath when he asks her.) He calls Marshall and Lily (who were having sex) and tells them that they need to throw a party together in two hours. During the party, Ted lays out his planned scenario in a dream sequence. He chats up a hot young woman (Lindsay Schoneweis), not even noticing Robin. An hour later, he casually invites her up to "the roof," where the romantic skyline will make her fall in love with him. Barney suggests playing his introduction game again, this time with a real woman at the party (Beth Riesgraf.) She says that she doesn't know anyone there, but that she works with Carlos (Jon Bernthal.) Barney instead takes the "works-with-Carlos" girl up to the roof, since he knows that Robin isn't coming. She doesn't come, but she calls, stating that she was stuck at work. Ted invites her to the party tonight, which has been extended to a two-day party. Barney sees the girl from the other night, thinking that he'll never see her again. He tells her he loves her in order to scare her off, since that worked for Ted. Marshall and Lily go up to the roof, figuring that Robin won't show. She doesn't show again, and calls again with the same excuse, but Ted says that it is okay because the party has become a three-day event, and he invites her to this one as well. At the third party, Marshall becomes upset that one of the party guests is using a law book of his as a coaster and puts his foot in his mouth by saying that Robin probably won't show up for this party either. Ironically, she does sow up right at that time, and she hears everything that Marshall had said. Ted covers up the party scheme by saying that it was all so that he could introduce her to Carlos. Robin and Carlos talk, and then they head up to the roof, which makes Ted jealous. He follows them up, excuses Carlos, and talks to Robin. They talk about how they have different feelings for one another, and then they finally kiss. Robin still just wants to be friends, and Ted begrudgingly agrees to it. They go with Marshall, Lily, and Barney over to McClaren's, where Carlos and "works-with-Carlos" girl are making out. Robin plays Barney's introduction game with a good-looking woman, but as Ted is talking to the woman, he sneaks peeks at Robin, whom he clearly is still in love with.
In the third episode, Barney is determined to get Ted out of his rut by trying to meet women at the airport. He invites Marshall, but he turns him down. Barney's incredibly stupid scheme to meet women was to go to the airport posing as international businessmen and find women coming home from their destinations. His plan would be "legendary" (a word that he says many, many times in this episode, in many, very funny ways, to the annoyance of Ted.) Marshall had a lot of studying to do, so Lily goes to McClaren's with Robin. A guy buys Robin a drink and ignores Lily, which she chalks up to the engagement ring being on her finger. Back at the airport, Barney and Ted meet Laura (Tiffany Brouwer) and her friend on their way to Philadelphia. Barney buys him and Ted plane tickets, and they go with the girls. Barney again invites Marshall, via his cell, to come with them, which he refuses. They talk to the girls, who unfortunately have boyfriends, and they are Philadelphia Eagles linebackers. When they land in Philly, they are picked up by airport security and are questioned for leaving fake luggage at JFK. Officer McNeil (Earl Billings) has footage of Barney doing this several times over the last few months, and they call Marshall to be their lawyer (Marshall had been on his way to Philly after all, because he got bored with studying and decided to accept Barney's invitation.) They are released anyway (all they found in the suitcases were a bunch of condoms and a Power Bar), but another officer named Sascha (Carla Toutz) invites them to a party at her house. Lily becomes jealous of the attention that Robin has been getting, so she takes off her ring, at the blessing of Marshall, but the only guy who ends up talking to her is a gay guy, who just wanted to tell her that she sat on a grape. At Sascha's lame party, Barney meets a guy named Dana (Pedro Miguel Arce), who works security for the Liberty Bell. Barney suggests that he and Ted should lick the Liberty Bell, which Ted thinks is a stupid idea. Marshall, who had been okay with the ring thing, was overcome with jealousy, and goes to fight the gay guy, who he thinks is checking out Lily's butt (they don't end up fighting though.) Barney convinces Ted to lick the Liberty Bell, and the episode ends revealing that he had told the story to a woman (Anna Zielinski) at McClaren's (which wasn't the mother of Future Ted's kids…further frustrating them.)
Like most other TV critics, we don't like the traditional sitcom. Carter Bays and Craig Thomas are the creators and executive producers of this show. This is the first time that they have been credited as creators, but they wrote for and produced the FOX shows "Oliver Beene" and "Quintuplets" (the former was good, and the latter was stupid.) I'm surprised that this show isn't on FOX either, because it follows FOX's trend this season of producing creative shows that I have a hard time believing will last beyond the first season. Once the kids finally find out how they met their mother, the shark might jump by the end of the first season. Even if the show is a hit and it makes it to a second season…how are they going to keep this concept up? I mean…those kids are eventually going to end up chewing their legs off to get away from Future Ted.
This show has a dream cast. Let's start out with the supporting cast before I get to the leads, because they make the show. Segal and Hannigan make such a cute couple on the show with so much chemistry. It is freakishly weird that this show is on opposite FOX's "Kitchen Confidential" in the exact same timeslot on Mondays. Segal used to be on NBC's "Freaks and Geeks" with "Kitchen's" John Francis Daley, and Hannigan used to be on the WB/UPN show "Buffy the Vampire Slayer" with "Kitchen's" Nicholas Brendon. While "Freaks" and "Buffy" will always be two of my all-time favorite shows, I'm glad that all involved have moved on to some good shows. Harris, who will forever be known as Doogie Howser until the day he dies, has recently shown a flair for more adult comedy, which is paying off. He played a drugged-up parody of himself in last year's hilarious Harold & Kumar Go to White Castle. Even though he is the intentionally most annoying character on the show, he steals the show every time. As for the leads…Radnor and Smulders (both of which I know the least about) have a lot of chemistry, but since Smulders isn't the "mother," I don't know how to feel about her yet. Radnor doesn't get to have the funniest lines, but I feel for the character and his quest for love (though I will admit that his dream sequence in the second episode cracked me up.)
"How I Met Your Mother" is, so far, one of the funniest new sitcoms of the season. Is it a coincidence that it is sandwiched between two of the other best traditional sitcoms on TV, "The King of Queens" and "Two and a Half Men?" CBS has an almost perfect Monday night lineup, and it might rival NBC's cherished Must-See TV Thursday night lineup (which hasn't been "must-see" since "Seinfeld" went off the air.) If they can keep up the concept, this show might become a classic…which would be, as Barney would say, "legend"…wait for it, and I hope you're not lactose-intolerant, because the second half of that word is…"dairy."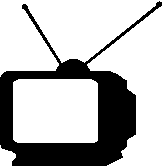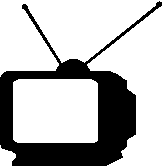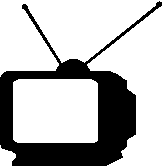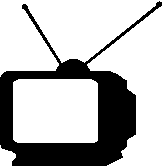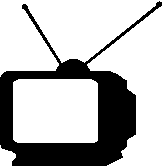 Ratings System: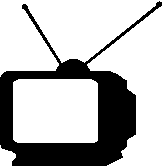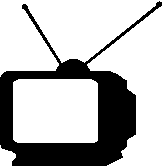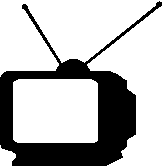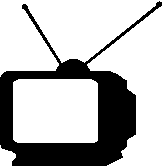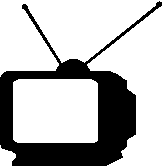 DO NOT MISS THIS SHOW!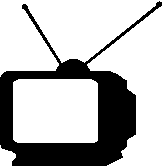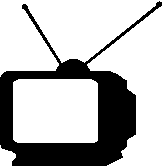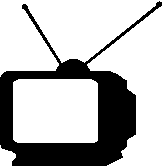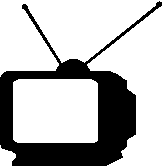 Try to catch this show every week...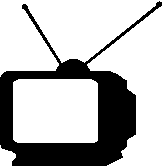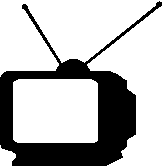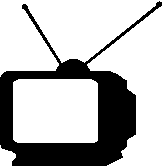 If a better show is on, tape this one...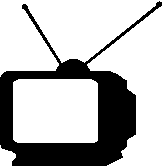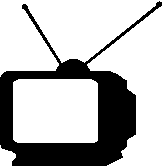 If nothing else is on, maybe this will be good...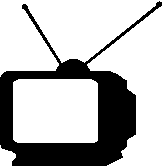 If this show is on, change the channel immediately!