Sign up below to get
the FREE Entertain Your Brain
Weekly Newsletter today!
"Growing Up Gotti" Third Season Review
By Shawn McKenzie 08/27/2005
I didn't see the first season of A&E's "Growing Up Gotti" in August of 2004 because of things that went on in my life at that time (see here for an explanation.) Once I was finally able to watch TV again, I wasn't really interested in watching yet another reality show on A&E. With the exception of "Airline," most reality shows on that channel were boring. A couple months after "Gotti" became a hit, I finally saw something similar to the show…an episode of FOX's "Mad TV." The sketch show was doing a parody of "Gotti," and I finally got a glimpse of what was all about. Could it really be about a middle-aged daughter of a famous mob boss and her three lazy Italian sons? The "Mad TV" sketch was so over the top that I had to check out the real thing. I couldn't believe it…it was just like the sketch! Finally…A&E had a second interesting reality show! I've since seen every episode of the first two seasons, and now I am enjoying the continuing antics in the third.
If you haven't seen any episode of the show ever, I'll give you the premise. Single mother Victoria Gotti lives the rich lifestyle with her three sons, 19-year-old Carmine, 18-year-old John Jr., and 15-year-old Frank. She is the daughter of the infamous mob boss John Gotti (a.k.a. The Dapper Don and The Teflon Don), who was the head of the Gambino crime family, New York's largest mafia family (he died of throat cancer in prison in 2002.) She was married to Carmine Agnello, a made member of the Gambino crime family, from 1984 until 2001, when he received nine years for racketeering. She is the editor-in-chief of the celebrity magazine Red Carpet, but before that, she worked as a columnist for The New York Post and later as a columnist at the tabloid The Star. The show mentions her family (especially her love for her father), but mainly focuses on her relationship with her sons in the here and now. Victoria's ex husband is hardly ever mentioned, either by her or her sons. The theme song for the show is "These Boots are Made for Walking," which is performed by Lil' Kim (and is much better than the version of the song sung by Jessica Simpson for the soundtrack of the movie The Dukes of Hazzard.)
Speaking of her sons, the boys have been nicknamed the "Hotti Gottis" by the media because of the popularity of the show. Part of the controversy about this show is the Italian stereotypes that they play on camera. Despite the criminal past of Victoria's extended family, she and her boys are all involved in legitimate enterprises, though they do tend to act stereotypical sometimes. The boys talk in thick Italian accents (so much so that they frequently require subtitles), put tons of gel in their hair, and wear headbands and wife-beaters. I'm not going to blame them for it…they were raised to act like that, and they don't need to change to fit into someone's perception of how they should act. As stylized and set up as this show is, it is a reality show (though if you think about it…how many reality shows are actually real?) Carmine Agnello Jr. is currently attending his sophomore year at a college in New York. He likes fashion and baseball (he played it in high school.) He is really into rap, and he wants to be either a music executive or a writer someday. John Agnello is a recent high school graduate (his graduation party is described below.) He was the Vice President in high school, and he graduated with honors. He's also into fashion, and he wants to study corporate law in college in Boston. Frank Agnello is an aspiring cook and wants to own and manage restaurants someday. He plans to go to college to study business management. He was a little chubby in his younger years, but he found a way to become slim and trim later. He chronicled his journey from "Fatty Gotti" to "Hotti Gotti" (those are his words) in his own book, called The Gotti Diet: How I Took Control of My Body, Lost 80 Pounds, and Discovered How to Eat Right and Stay Fit Forever. All three of them make excellent grades, but they tend to be lazy and goof around a lot. In past episodes, their mother has tried to get them to do things for her, but they whine and complain about it. Once they finally get off their butts, they usually enjoy it (especially if it means hanging out with cute girls.)
The show has a couple of supporting "characters" on it. Luigi is Victoria's handyman who has an even thicker Italian accent than the boys. Also like the boys, he is a little lazy, yet Victoria seems to keep him around (he is entertaining to watch, if for no other reason.) Robert is Victoria's assistant. He is a little effeminate, but he does a better job than the other assistants she has had on the show.
In the first episode of this third season, John has graduated from St. Dominic High School. He plans to go to college in Boston, but Victoria wants him to stay at home. She organizes an elaborate graduation party, complete with hot models. She brings in Tammy Brook, the Gotti family publicist, to plan the party. Tammy hires DJ Whoo Kid, the DJ for G-Unit, to perform. She also has the party have an angel theme. Meanwhile, with John talking about leaving home, Victoria really wants to keep her family together. She also is interested in her ancestors, so she has a genealogist named John trace her heritage back to the old country. She decides to give John (her son John, that is) a graduation present…a trip for the whole family to Italy. She will tell him about it at the party. Back in New York, John has a casting director named Shauna help him pick eight "angels" to accompany him to the party. He gets confused over who should come, and decides to invite all of them to come with him. Sean "Diddy" Combs sets John up with some new threads from his Sean John store. At the party, Victoria makes the announcement about the trip, which excites everyone.
In the second episode, the family is preparing for their trip. They are all bad at multitasking, so they do everything at the last minute. The boys go to Sirius Radio and talk on the air with Whoo Kid (who is also apparently a radio DJ as well.) They talk about their trip with Whoo Kid and Sophia Santi, a porn star from a place called Digital Playground. Meanwhile, Luigi has to fix up Victoria's guesthouse so that her sister Angela, a.k.a. Angel, and her son can stay in it while she is gone. Luigi only has one week to do this, because he is going along as well, along with Robert. He tries to enlist the boys to help, who scoff at him. Not long before she is set to go, Victoria speaks to her doctor, who tells her that she needs heart surgery (she has a pacemaker and a defibrillator, and this will be her fifth heart surgery.) She thinks that she might not be able to go, and she doesn't know how to break the news to the boys. She doesn't tell them yet, but lets them go on with other preparations, like getting their passport photos (in which they mess around during the shoot.) Instead of getting ready, Carmine rides his ATV all around the Gotti compound (Robert even gives it a try.) The family also goes out to dinner the night before they take off, where the boys wonder if it is legal for them to drink in Italy. Victoria receives a call from her doctor who doesn't feel like she go on the trip, but she decides to go anyway (that part was confusing. I wasn't sure if she was trying to create some false suspense, or if it was a legitimate health problem. As some of you may know, she made the news recently that she had a cancer scare last year, which required treatment. She later backtracked and admitted that she only had "precancerous cells," but not full-blown cancer. Some people believe that it was just a publicity stunt to promote her show.) On the day of the trip, they rush to get ready to go to the airport, where one of the boys makes a comment that he doesn't think that he wants to go.
As you can tell, this season of "Growing Up Gotti" revolves around this Italy trip. There will be fighting and complaining, like there always is…only overseas. There isn't a lot changed (except for the locale), but this colorful family is always entertaining to watch. This show, along with "Airline," "Family Plots," and "Dog the Bounty Hunter," has made A&E no longer the place for boring reality shows. I hope that the boys find those nude beaches that they are seeking out!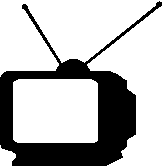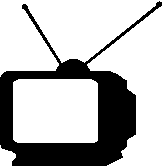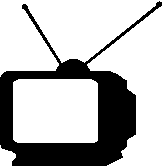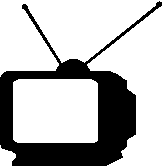 Get the book written by Frank Gotti Agnello, the youngest Gotti brother, detailing how he went from "Fatty Gotti" to "Hottie Gotti":

Get The Senator's Daughter, Victoria's first fictional novel, first published in 1997:

Get I'll Be Watching You, Victoria's second fictional novel, first published in 1998:

Get Superstar, Victoria's third fictional novel, first published in 2000:
Ratings System: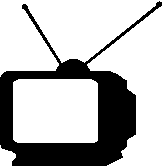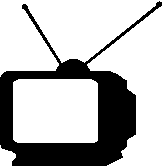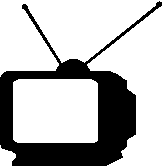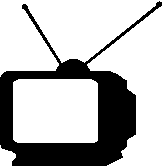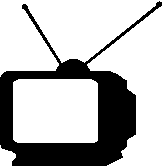 DO NOT MISS THIS SHOW!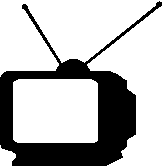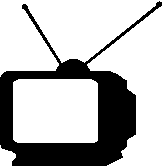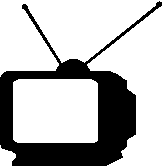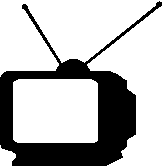 Try to catch this show every week...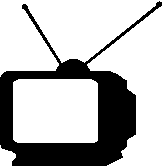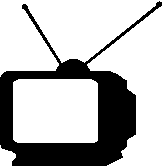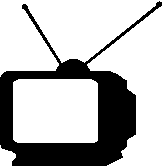 If a better show is on, tape this one...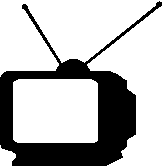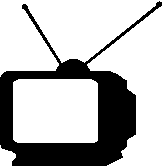 If nothing else is on, maybe this will be good...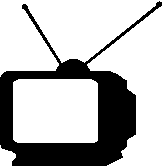 If this show is on, change the channel immediately!