"The Help" Review
By Shawn McKenzie 06/01/2004
Ever since "Married…with Children" went off the air, network TV has been missing a raunchy sitcom. It seems fitting that the return of raunchiness would come from Ron Leavitt, the creator of "Married." After watching Leavitt's new show on the WB called "The Help," I realized what made "Married" so good…a great ensemble cast. This is something that his new show lacks.
This show is a workplace comedy about the staff of the wealthy Ridgeway family. The main character is 22-year-old Maria (Camille Guaty), a woman who grew up in the Ridgeway house with her mother, who was the house's maid. She was on her way to becoming a beautician and start her own beauty shop, but her mother's illness and eventual death forced her to become the new maid for the house.
The Ridgeway family is an eccentric bunch, like all TV rich families. It is headed by Arlene Ridgeway (Brenda Strong), a self-absorbed woman who wields power by constantly threatening to fire her staff (she never permanently does so during the show's seven-episode run.) Her husband is always away on business, working on his latest hostile takeover, so he is never seen. The oldest Ridgeway child is Adam (David Faustino), who spends most of his days drinking beer by the pool and chasing women. He is only seen occasionally, and when he is, he usually just grunts instead of talks. Another Ridgeway child seen occasionally is Cassandra (Megan Fox) who is constantly away getting plastic surgery. The other two children are seen more frequently. Veronica (Keri Lynn Pratt) is a 19-year-old teen pop star (she thinks of herself as a rapper) who peaked with her hit song "Who Does Your Nails?" She hopes to have another hit one day. The youngest Ridgeway child is son Douglas (Graham Murdoch), the "baby" of the family who is having an inappropriate relationship with his gold-digging nanny Anna (Marika Domincyzek), even though he is only 14 years old. All of the children are incredibly spoiled. The only other family member living in the mansion is Grandpa Eddie (Jack Axelrod), someone who has become a burden on the family and the household staff.
Aside from Maria and Anna, there are several other staff members. Maggie the cook (Mindy Cohn) and Doris the older nanny (Esther Scott) have been with the family the longest. Maggie is always perky and is a good cook, and Doris just seems to sit around the kitchen doing nothing. Dwayne (Antonio Sabato, Jr.) is the personal trainer who is an egotistical jerk (he refers to himself in the first person) that is having an inappropriate relationship with Arlene. Ollie (Al Santos) is the family's chauffeur and is having an inappropriate relationship with Veronica. Out of all of these inappropriate relationships, he is the worst about hiding it. Molly (Tori Spelling) is their dog walker, and she bursts out in a psychotic rant at least once per episode. The only other staff members are the gardener, played by Rick Najera, who is only seen in the pilot episode, and Bernice Hipple (MTV's Kennedy), Arlene's uptight personal assistant.
While it had its occasional funny moments, this show was stupid more often than witty. It depended too heavily on repetitive jokes, like all of the side affairs and Molly's rants (which became highly annoying after the first rant.)
Was "Married" funny because the raunchy humor was fresh? Possibly, but I think it also had to do with the performances of Ed O'Neill, Katey Sagal, Christina Applegate, and Faustino (since he got to do more than just grunt.) There has to be more than unfunny sex jokes in a show…they have to be delivered with good timing. "Married" had it, this show doesn't. At least it wasn't loaded with sex puns, a la FX's "Son of the Beach."
Apparently, no one liked "The Help." It wasn't renewed for a second season, and I hope that its failure doesn't sour the networks on further raunchy comedies (maybe next time without a laugh-track.) I thought that its comedic spin on PBS's "Upstairs, Downstairs" was a good idea, but they couldn't pull it off. Right now, the best source for raunchy comedy is in animation, with shows like the Sci-Fi Channel's "Tripping the Rift" and Comedy Central's "South Park." If the characters in a live-action show are more one-dimensional than their animated counterparts are, what hope will live-action comedy have?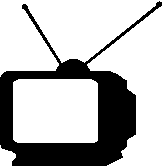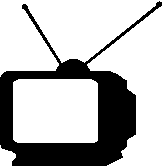 Ratings System: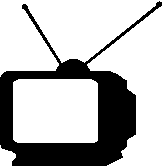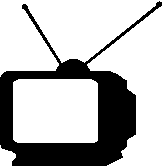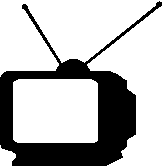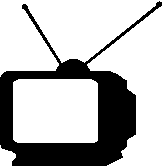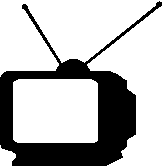 DO NOT MISS THIS SHOW!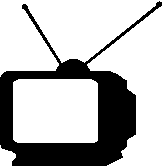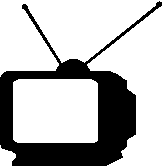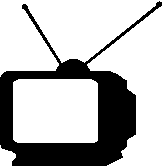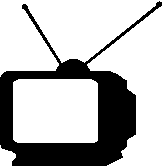 Try to catch this show every week...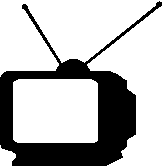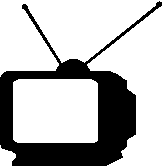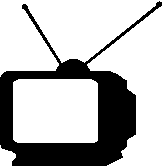 If a better show is on, tape this one...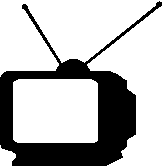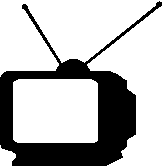 If nothing else is on, maybe this will be good...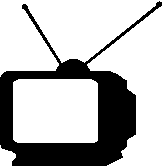 If this show is on, change the channel immediately!